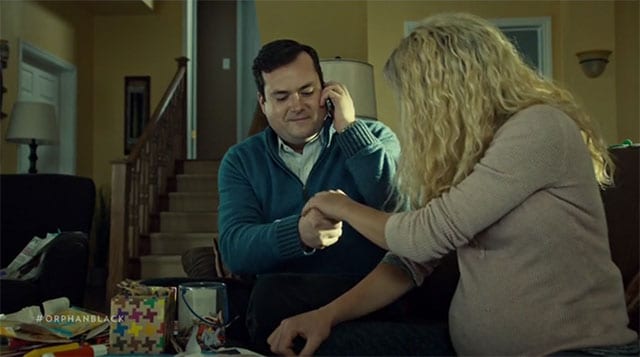 Bevor wir in das Review dieser Wochen-Episode einsteigen – habt ihr auch alle ordentlich gefrühstückt? Der Beginn der Folge sieht aus wie ein PSA zum Thema "wichtigste Mahlzeit des Tages". M.K.s Morgen-Routine ft. C4-Sprengstoff, Allisons Kaffee-Tratsch und Ferdinands spontaner Eier-Brunch?! Mmm-kay….
"Uhhh, that's the head of Dyatt…" (Cosima)
Bei der Situation mit Allison kam mir übrigens in den Sinn, dass es etwas seltsam ist, dass nicht vorher bereits Leute die Klone angesprochen bzw verwechselt haben. Klar, die waren weniger in den anderen Regionen unterwegs und hatten (größtenteils) ihre Aufpasser, aber dennoch möglich. Aber kommen wir zu den positiven Dingen: Donnie als Homosexueller – herrlich! Auch wenn ich auf den Höhepunkt gut und gerne hätte verzichten können…
"Little science babies, please, forgive me. I did not know to feed you liquid nitrogens." (Helena)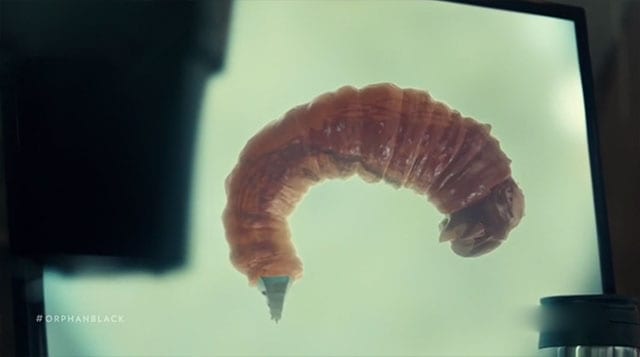 Die kleinen mechatronischen Maden-Dingse wurden etwas genauer untersucht und haben tatsächlich irgendwie ihren Sinn und Zweck. Keinen wirklich schönen, aber etwas sicherer ist man sich mittlerweile, dass es fiese kleine Teile sind. Ah-ja.
Irgendwie lustig, aber vor allem traurig, Helena derart im Passivmodus zu sehen. Das denkt sie sich wohl auch und geht einfach. Was für schwangere Psychopathen halt das Beste ist. Dürfte aber gut sein für die Serie und vermutlich gibt es dann irgendwann den großen "Helena is back und rettet alle"-Überraschungs-Move.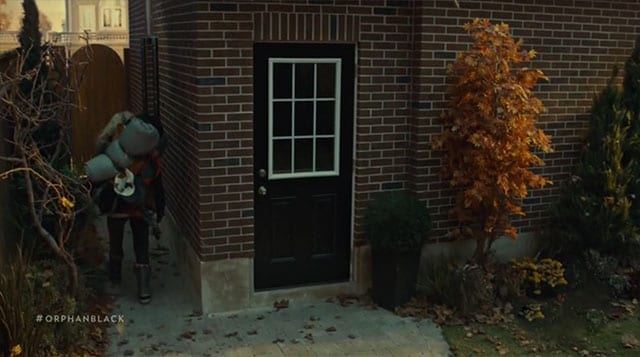 Die Parallelerzählung der MK-Geschichte war natürlich selten utopisch gestrickt, aber doch ganz gut geschnitten. Leider hatte ich bei "Ferdinand auf dem heißen Stuhl" nur sehr wenig Emotionen. Zum einen war klar, dass nichts passiert, zum anderen ist er einem schlichtweg zu egal.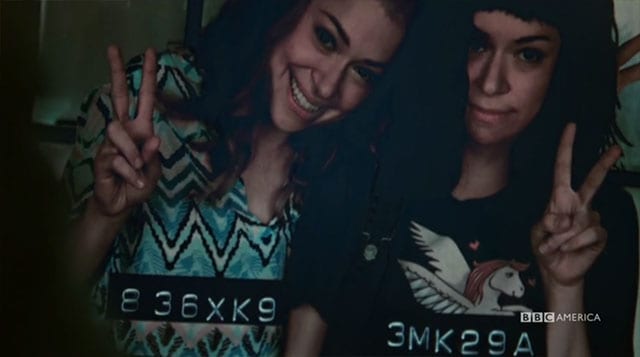 Tjoa. Nett. Die Bombenstimmung wollte dann aber doch nicht ganz überspringen. Die ganz großen Dialoge haben gefehlt, die Rachel-Story sollte jetzt so langsam mal in Schwung kommen (bzw. sich endlich dort weg bewegen!) und ich weiß noch immer nicht recht, was ich mit Ferdinand anfangen soll (auch wenn ich James Frains Spiel immer gerne sehe!). Insgesamt erneut eine zwar leicht verbesserte aber eher solide Folge, denn wirklich großes Fernsehen.

Bilder: BBC America

-->