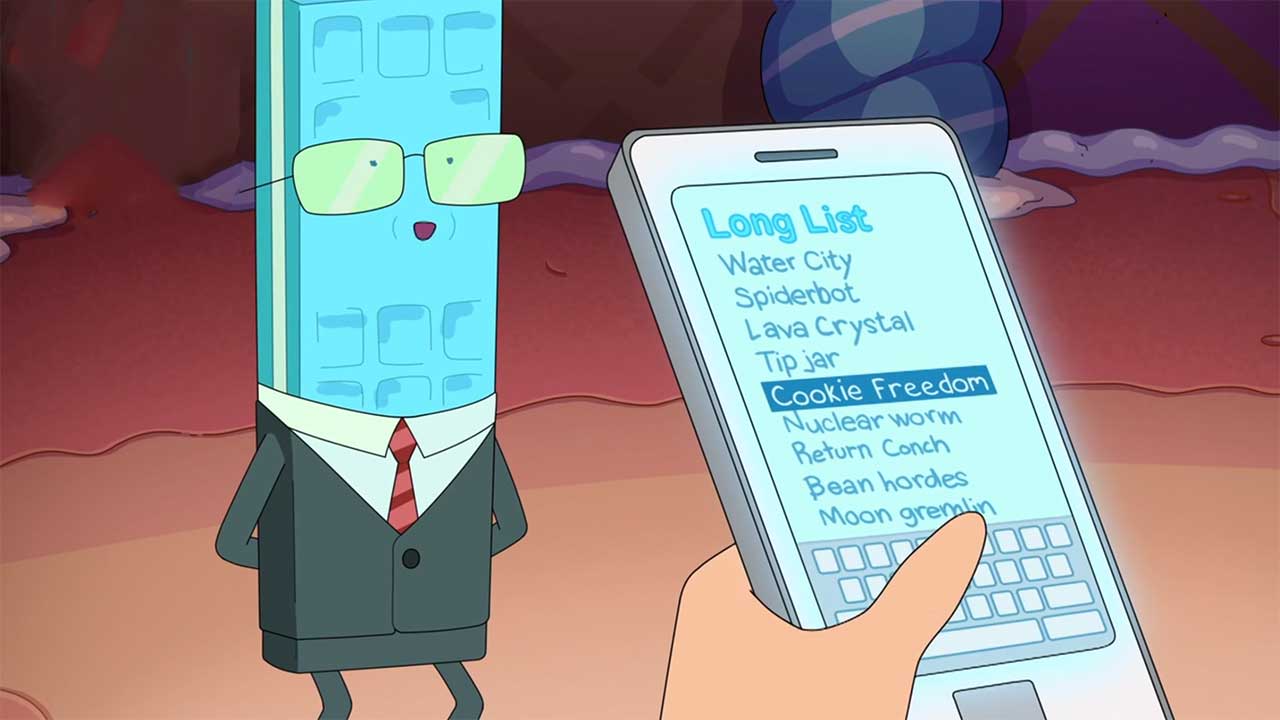 Nach einer kleinen Pause hat Adult Swim das Finale der fünften Staffel "Rick and Morty" mit einer Doppelfolge gefeiert. Wobei, so richtig-richtig eine Doppelfolge ist es eigentlich weniger, dient "Forgetting Sarick Mortshall" doch eher einer gewissen charakterlichen Vorbereitung, die inhaltliche Überführung in die zweite Folge hätte meiner Meinung nach auch eine reguläre Ausstrahlung im Wochenrhythmus gerechtfertigt, weshalb ich hier auch kein Doppel-Review veröffentliche, sondern die Folgen separat in zwei Beiträgen bewerten werde.
Zunächst wird die Entwicklung der Staffel fortgeführt, in der Morty deutlich eigenständiger geworden ist. Er scheint den Eskapaden Ricks nachzureisen, um dessen Konsequenzen zu korrigieren.
"Morty, can you please help us with that U.F.O.-shaped hole?" – "Sure. Jeez, but you know only cause I was in the neighbourhood…" (Alien & Morty)
Dieses unterhaltsame Opening führt auf stimmige Art und Weise dazu, dass Morty etwas Portal-Gun-Flüssigkeit auf die Hand bekommt und fortan mit einem Typen verbunden ist. Ach ja, und zu einem schönen Mountain-Dew-Diss!
"Do you know how dangerously toxic this stuff is?! And you added it to MY portal fluid?!" (Rick)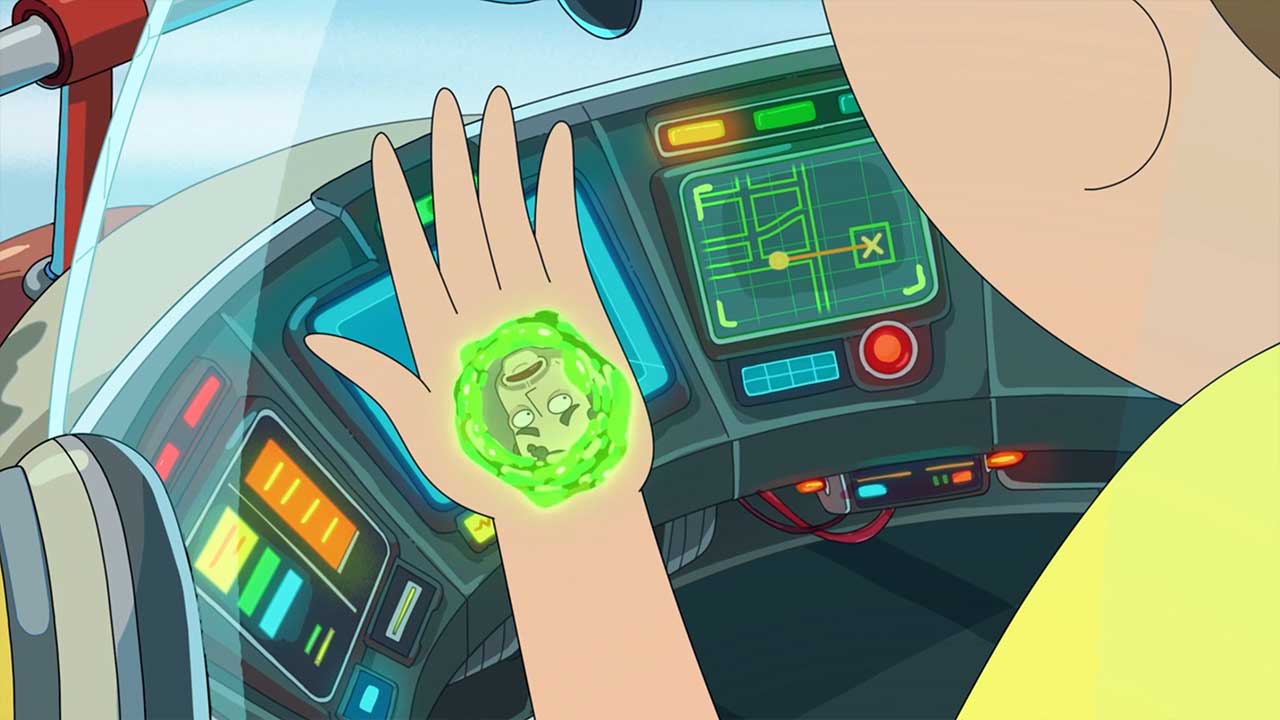 Rick dreht das aus der Vorab-Promo bekannte "Ersatz-Morty-Rad" und landet auf dem Feld mit zwei Krähen, was den Ausgangspunkt für die Plot-Aufsplittung der beiden führt.
Wir lernen, dass Mortys Fahrrad als Mini-Raumschiff für "Solo-Abenteuer" dient und bekommen eine sehr gelungene Ausbruchs-Kampfszene in der Anstalt zu sehen, die Spielende der "Portal"-Reihe wohlig gestimmt haben dürfte (now you're thinking in portals!). "The Portal Boys" waren geboren! Deren Abenteuer währen jedoch kurz, was uns zum vorerst finalen Entwicklungs-Schrittes Mortys führt, der in einem absoluten Badass-Moment seine Hand opfert, um die Situation zu retten.
"Am I doing it right? Did I give you a dab yet?" (Morty)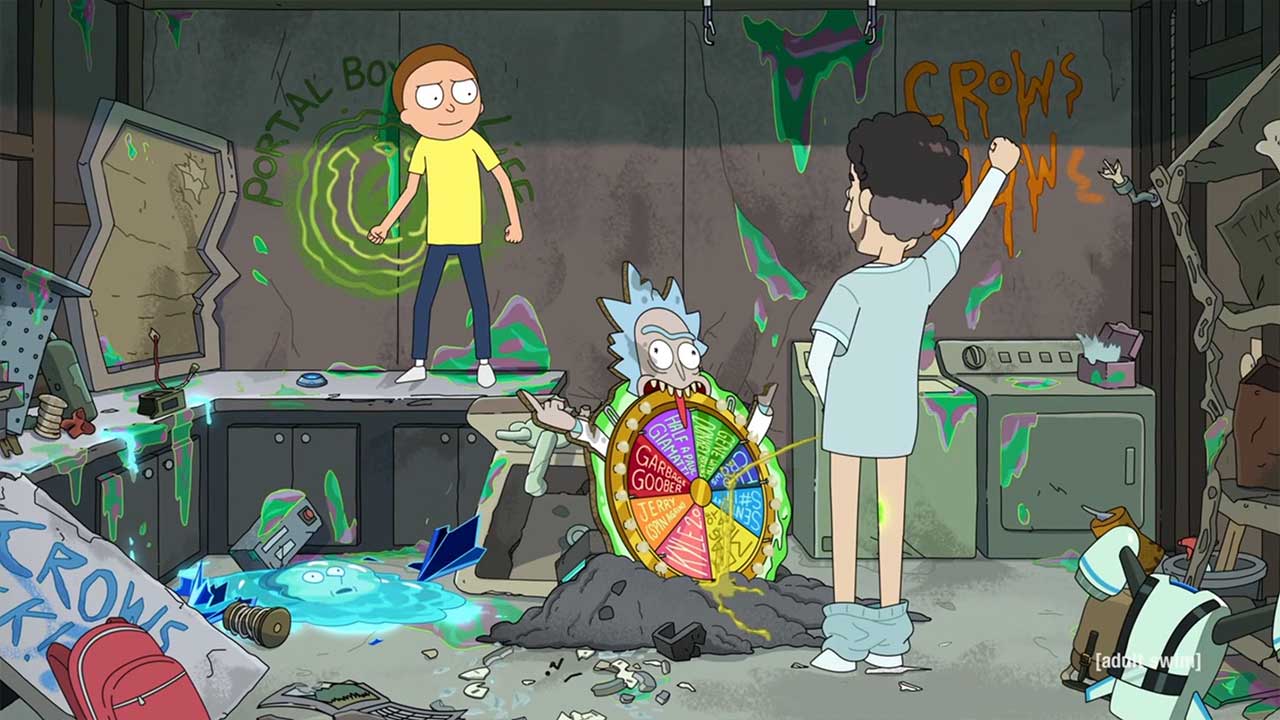 Rick schasst derweil seine neuen Morty-Ersatz-Raben, die ihm so gefühlsduselig daher kommen, wird aber auf einen überentwickelten Rabenplaneten gezogen. Gerade diese Szene mit dem Traktor-Strahl hat mir sehr gefallen und mal wieder demonstriert, wie gut "Rick and Morty" in diesen kleinen Momenten cleveren Humor ausspielen kann. Das wirkt halt alles durchdacht und pointiert inszeniert. Letztlich wird er von der Raben-Welt eingenommen und trennt sich von Morty mit der Ansage, dass wir uns auf 100 Staffeln "Rick and Two Crows" freuen dürfen. Eine von vielen gelungen Referenzen auf alte Folgen und Staffeln an diesem Abend, was nur noch durch die etwas traurige (und durchaus auf aktuelle Migrations-Problematiken abzielende?) Geschichte von Dr. Garbage Goober in der Post-Credit-Szene getrübt wird.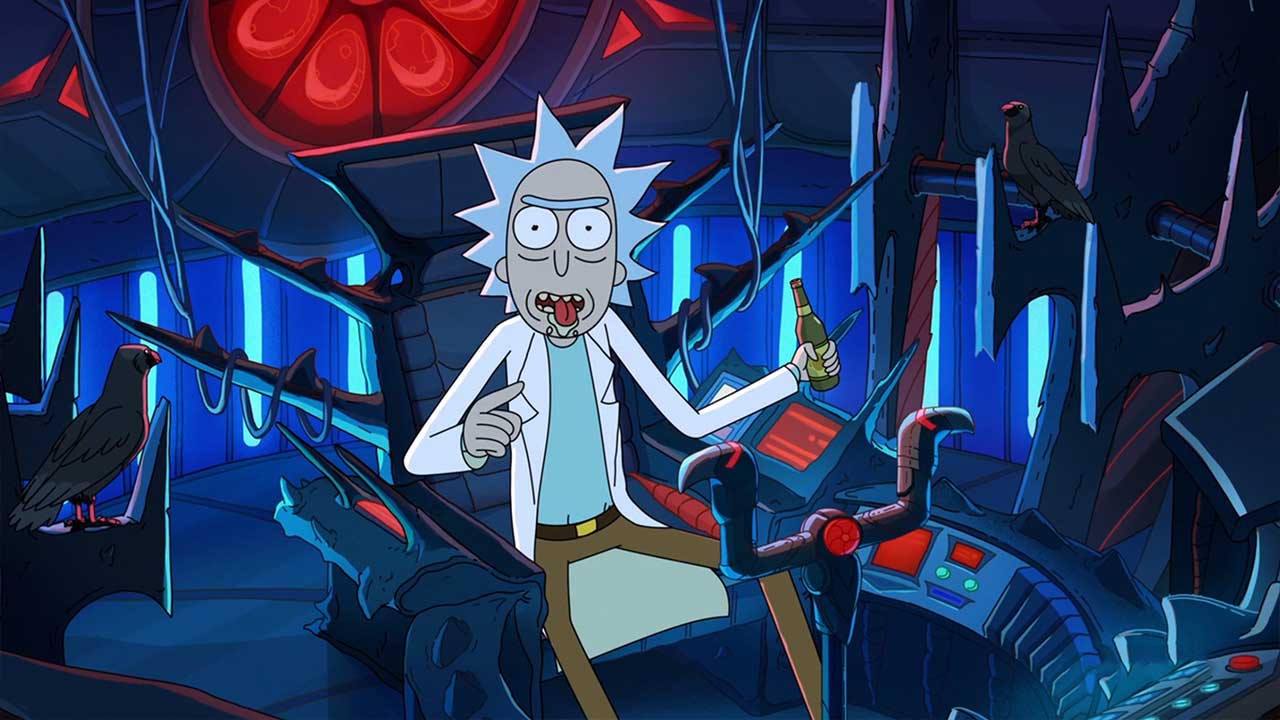 Eine absolut solide Folge, die wenig falsch und vieles richtig macht, aber eben auch keine absolut herausragenden Momente bereithält. Das Timing ist stimmig, da schnell aber nicht überfordernd. Auch wurden die beiden Handlungsstränge meiner Meinung nach sehr ausgeglichen und gut miteinander verwoben erzählt. Letztlich war auch dieser gewaltige Einschnitt in der Beziehung von Rick und Morty längst überfällig. Eine gute Folge, die kurzweilige Unterhaltung geboten hat, dass da aber noch mehr geht, sollte das tatsächliche Staffelfinale zeigen…

Bilder: Adult Swim

-->