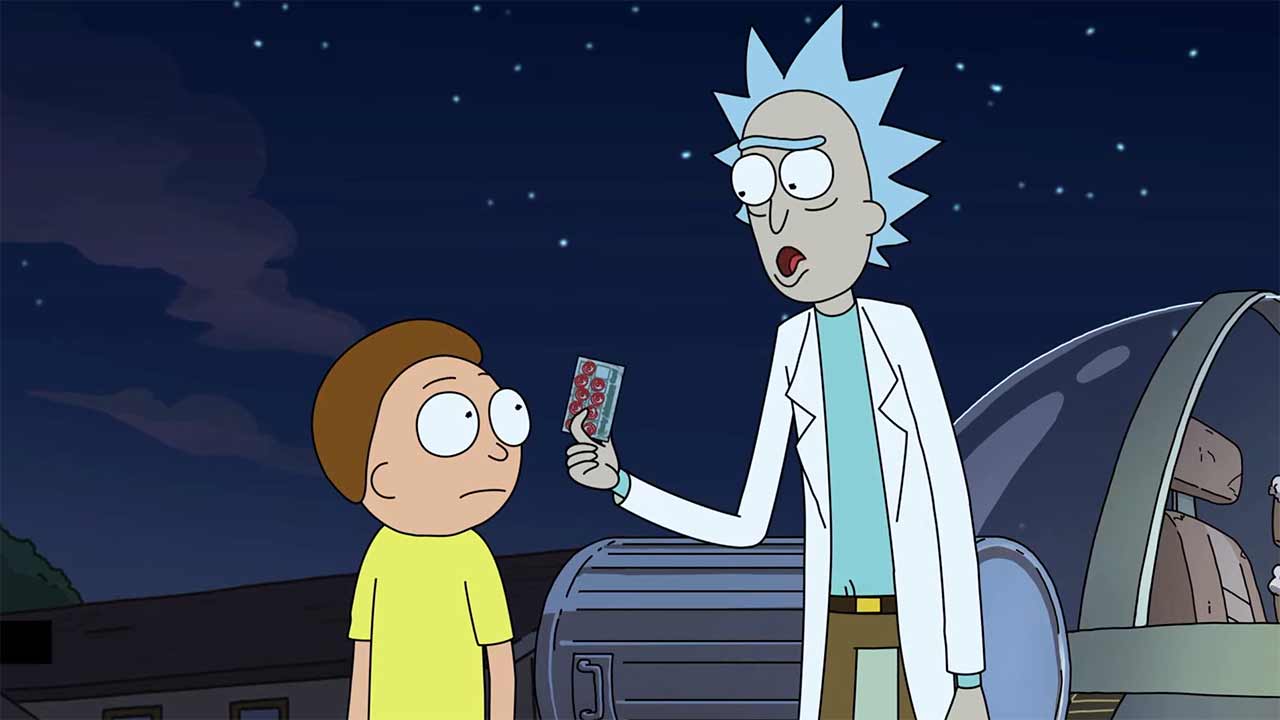 Gerade ist die fünfte von vorerst fünf Episoden der neuen vierten Staffel "Rick and Morty" gelaufen. Da direkt parallel zur US-Ausstrahlung gesendet wurde, konnte zunächst lediglich der Originalton ohne irgendwelche Eindeutschung geliefert werden. TNT Comedy hat jeweils einige Tag nach den Erstausstrahlungen schon immer untertitelte Folgen gezeigt, jetzt folgt jedoch die ordentliche deutsche Synchronisation für die neuen Folgen. Ab 15. Januar wird es immer mittwochs um 22:40 Uhr im [adult swim]-Block eine der neuen Episoden mit deutscher Sprachausgabe zu sehen und hören geben. Hier der erste deutsch synchronisierte Trailer zur Staffel:
"Rick and Morty sind zurück – noch verrückter, noch witziger, noch genialer!"
Wir haben bereits alle bisherigen fünf Episoden der neuen, vierten Staffel "Rick and Morty" gesehen und Rezensionen dazu geschrieben. Ihr könnt euch also nach Anschauen der Folgen (oder davor, wenn ihr wagemutig seid!) direkt meine Meinung zu den Folgen S04E01 "Edge of Tomorty: Rick Die Rickpeat" (Review), S04E02 "The Old Man and the Seat" (Review), S04E03 "One Crew over the Crewcoo's Morty" (Review), S04E04 "Claw and Hoarder: Special Ricktim's Morty" (Review) sowie S04E05 "Rattlestar Ricklactica" (Review) anschauen. Schreibt gerne dort jeweils in die Kommentare, wie ihr die Folgen fandet, oder bewertet sie einfach mit unserem handlichen Kronen-System.
Ansonsten haben wir auch massig weiteren "Rick and Morty"-Content hier im Blog-Archiv für euch parat. Wusstet ihr zum Beispiel, dass es zum Super Bowl eine limitierte Pringles-Sorte mit der GEschmacksrichtung "Pickle Rick" geben wird? Und wie viele Szenen in "Rick and Morty" eigentlich improvisiert sind? Und braucht man eigentlich wirklich einen höheren IQ, um "Rick and Morty" vollends verstehen zu können? Fragen über Fragen…