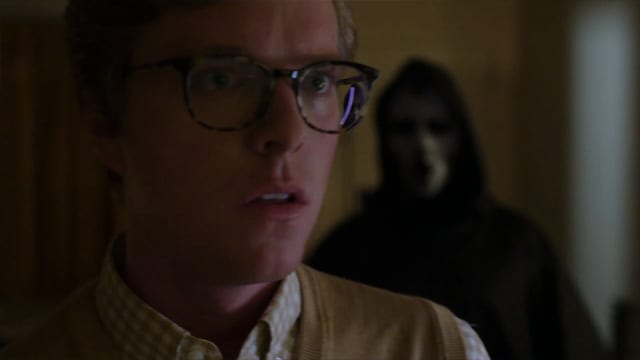 Brookes Mr. B ist zurück und bringt die wortgewandte Blondine mächtig durcheinander. Ihre Reaktion darauf ist zwar nicht unerwartet und dennoch amüsant gewesen. Interessanterweise bin ich beim Einordnen von Bransons Standpunkt und seinem Einfluss auf das ganze Geschehen zu dem Schluss gekommen, dass alle wichtigen Charaktere dieser Show sich früher oder später ziemlich gut kategorisch entweder in Täter oder Opfer einordnen lassen. Abgesehen hiervon hat der Kuss mit dem Sheriffs Sohn wohl mit ziemlicher Sicherheit den Weg für neues Drama geebnet.
"Look, I've upgraded from texting to voice-mail to further express my level of 'you are so dead'!" (Brooke)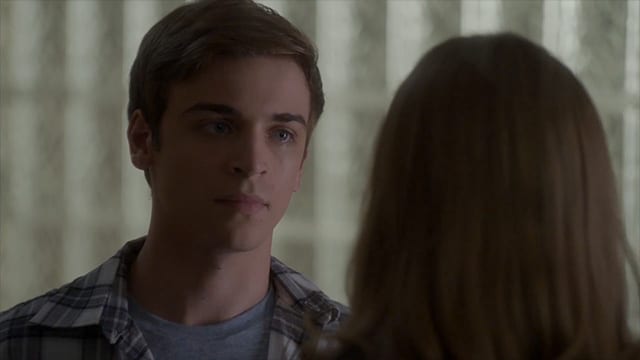 Gustavo als einen Verdächtigen auszuschließen mag zu diesem Zeitpunkt etwas zu früh erscheinen. Fakt ist jedoch, dass er zusammen mit Brooke, Noah und Zoe im Kino gewesen ist, als der Mord an dem Rezeptionisten im Stile von Patrick Bateman passiert. Dafür rückt Kierans Vetter Eli mehr und mehr in den Fokus. Auch hier treffen Attribute wie zu freundlich und zu interessiert zu, was sich bekanntermaßen sehr eng an der Grenze von verdächtigt bewegt. Unabhängig davon hat die Multi-Killer-Theory nach wie vor ihre Daseinsberechtigung.
"My dad left us when I was little. If he showed up now, I'd probably punch him in the teeth." – "Hey, Fight Club, not cool." (Eli & Kieran)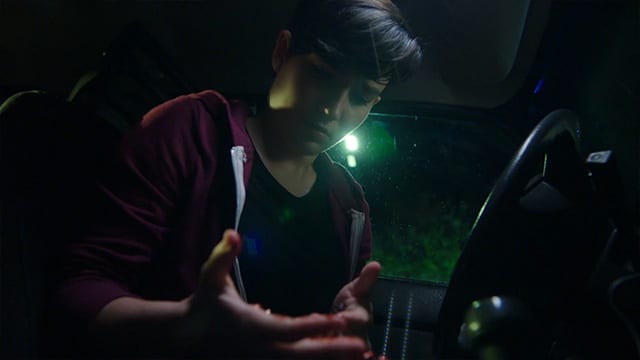 Kommen wir zu den facepalmwürdigen Momenten dieser Episode. Zunächst einmal möchte ich die Zufallskeule beklagen, die genau in dem Moment zuschlägt, als der Plan des Maskierten, Emma mit dem Messer zu begrüßen, in Form des Beziehungsstreits am Motel zunichte gemacht wird. Nicht weniger dämlich ist Audreys "Denk nicht an den rosa Elefanten"-Moment. Oder wer von uns hier würde den einfach ohne großartig zu überlegen genau das machen, wozu einem ein Unbekannter via Textnachricht auffordert?
Interessant ist dagegen Ms. Jensens Bereitschaft, ihren Besten Freund mit der Buchstütze eins überzubraten. Pure Verzweiflung? Oder totale Unberechenbarkeit?
"It's a secret. If I tell you, I'll have to kill you." – "Cryptic. You'll have to get in line." (Audrey & Noah)
Nichtsdestotrotz ist es optisch und klanglich wieder eine sehr fein aufbereitete Folge mit einem guten Tempo und einer durchgängigen Spannung. Bin mit der Gesamtentwicklung durchweg zufrieden.

Bilder: MTV

-->