Ich hatte ja früher einen individuellen Signalton, der mir angezeigt hat, dass eine neue Nachricht beim MSN Messenger oder ICQ eingegangen ist. Eine ganze Weile war das der erste Takt von "Hitchin' a Ride" von Green Day, bis ich dann beim Ertönen des Songs stets dachte, mir hätte wer geschrieben. Wieso ich das schreibe, sollte allen klar, sein, die die neue Folge "Silicon Valley" bereits gesehen haben. An alle anderen: Wieso lest ihr hier überhaupt noch?
"Whenever you hold the meeting, I'll be in an hour after that." (Gilfoyle)
Abseits von Gilfoyles neuem Bitcoin-Alarm geht es diese Woche vor allem um Business-Liebe. Ich kenne das seit meiner Zeit als Selbständiger nach Umzügen zur Genüge, dass Freundschaften-Suchen schon irgendwie wie Dating ist. Da hilft es, einen Kuppler wie Jared an der Hand zu haben, der den gar nicht rassistisch denkenden Richard mit dem energetisch-suizidgefährdeten Dana (der vom aus "Veep" und stimmlich von "Bob's Burgers" (Tina Belcher) bekannten Dan Mintz gespielt wird) zusammen bringt. Was auf den ersten Blick ganz gut passt, verändert sich auf den ersten Hör…
"Do you want to grab a drink or do you want to stay here…?" – "There!" (Ben & Richard)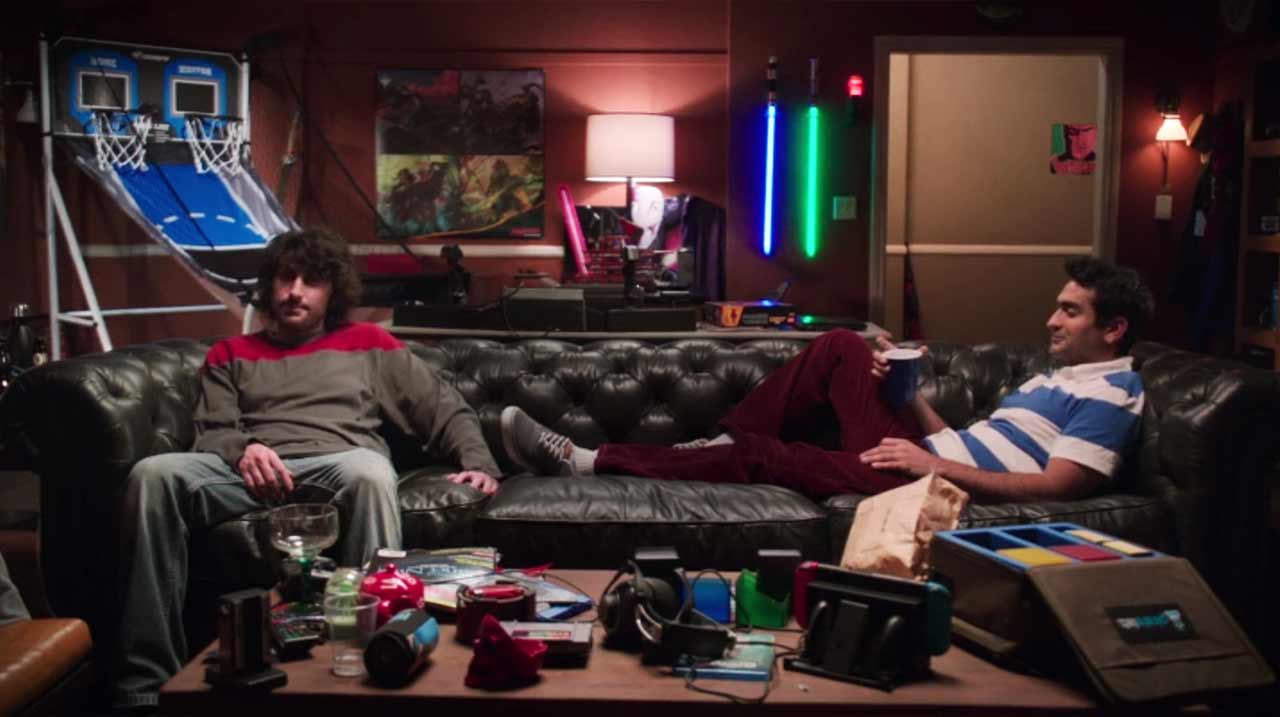 Abseits der Start-up-Party Danas hat der scheinbar noch nie von "Hearthstone" gehört habende Dinesh seine ganz eigene Privatsause, bei der er Neu-Mitbewohner-Spitzel Gilfoyles Kühlschrank-Hack verrät, was dazu führt, dass Gavin Belson eine Tour durchs 19. Jahrhundert machen muss. Das war durchaus ein netter (gar nicht so indirekter und kleiner) Nebendiss auf ins Neu-Digitale drängende Traditionsmarken, die es machen, "weil es hip ist", obwohl sie nichts davon verstehen. Das gibt es erschreckend häufiger, als man es sich einreden mag.
Der heimlich Ben ausspannende Richard, der wie ein kleines, scheues Mädchen nervös Anbandelungen beim ersten Date über sich fließen lässt, hat mir durchaus gefallen. Das war mal wieder etwas glaubwürdigeres (wenn auch überspieltes) Fremdschäm-Material. Ebenso glaubhaft demonstriert Gilfoyle nicht nur seine Abscheu gegenüber biederen Arbeitsstrukturen, sondern geht auch paranoid einem vermeintlichen Fehler nach – und findet ein Schlupfloch.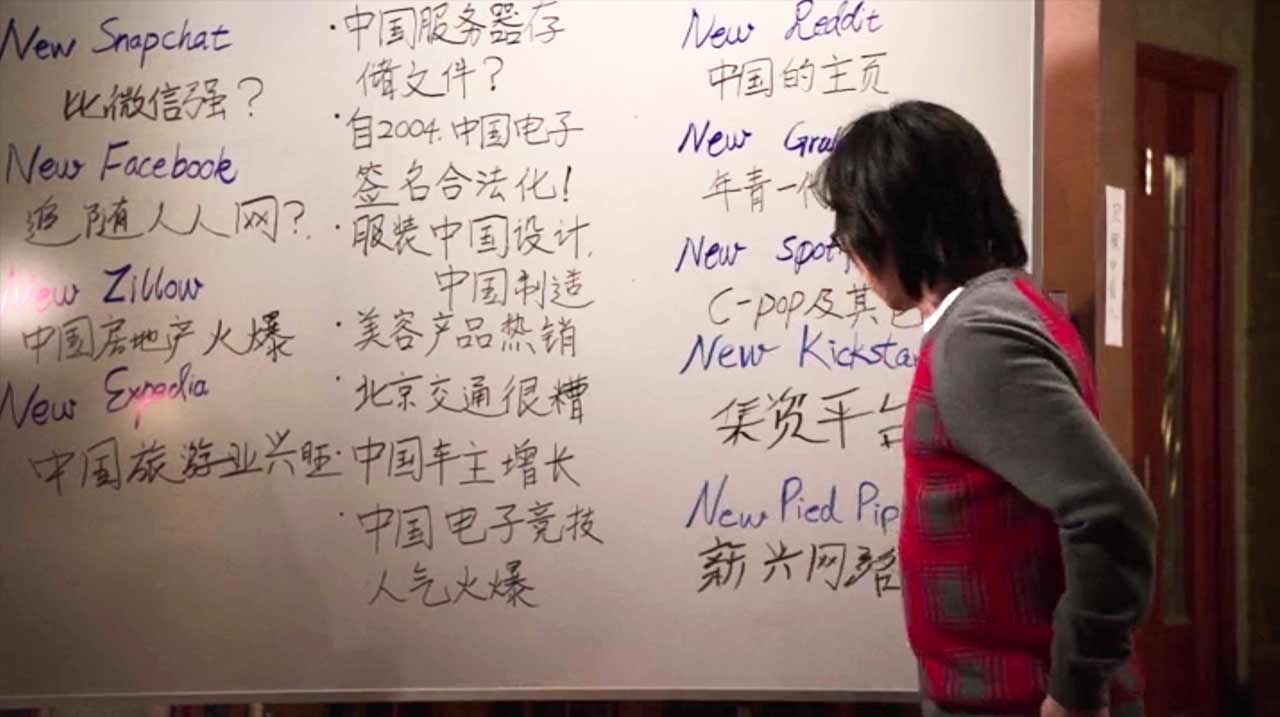 "Jian Yang, are you copying all these companies for the chinese market?!" – "Oh, no…" (Jared & Jian Yang)
Der Gag, dass Dana doch irgendwie ganz cool sei, war mir dagegen zu billig, schon alleine, da Jared dessen unnormales da krankheitsbasiertes Verhalten als solches hätte erkennen müssen. Ebenso wird mir Dinesh mittlerweile vielerorts als zu dümmlich dargestellt. Dass er sich auf sehr simple Art und Weise in Alkohol reinreden lässt und dann zu viel plappert – geschenkt. Aber die Abschluss-Szene? Naja… Schmunzeln musste ich dann doch etwas, zugegeben.
"Hey, dude! We have a mole!" (Dinesh)
Meine radikale Aufrichtigkeit: Das war okay, mehr aber auch nicht. Das Ben-Zwischenspiel wirkte (sollte da nicht noch mehr kommen) etwas kurz und unausgereift. In der Figur steckt noch deutlich mehr drin, auch wenn sie mehr oder weniger aus dem Nichts kam. Ansonsten gab es ein paar schöne neue Running Gags, zu denen natürlich vor allem Gilfoyles neuer Alarm-Ton gehört. Gebt euch zum Abschluss doch noch ein bis vierhundert Male den Knaller-Song der Woche in voller Länge:

Bilder: HBO

-->