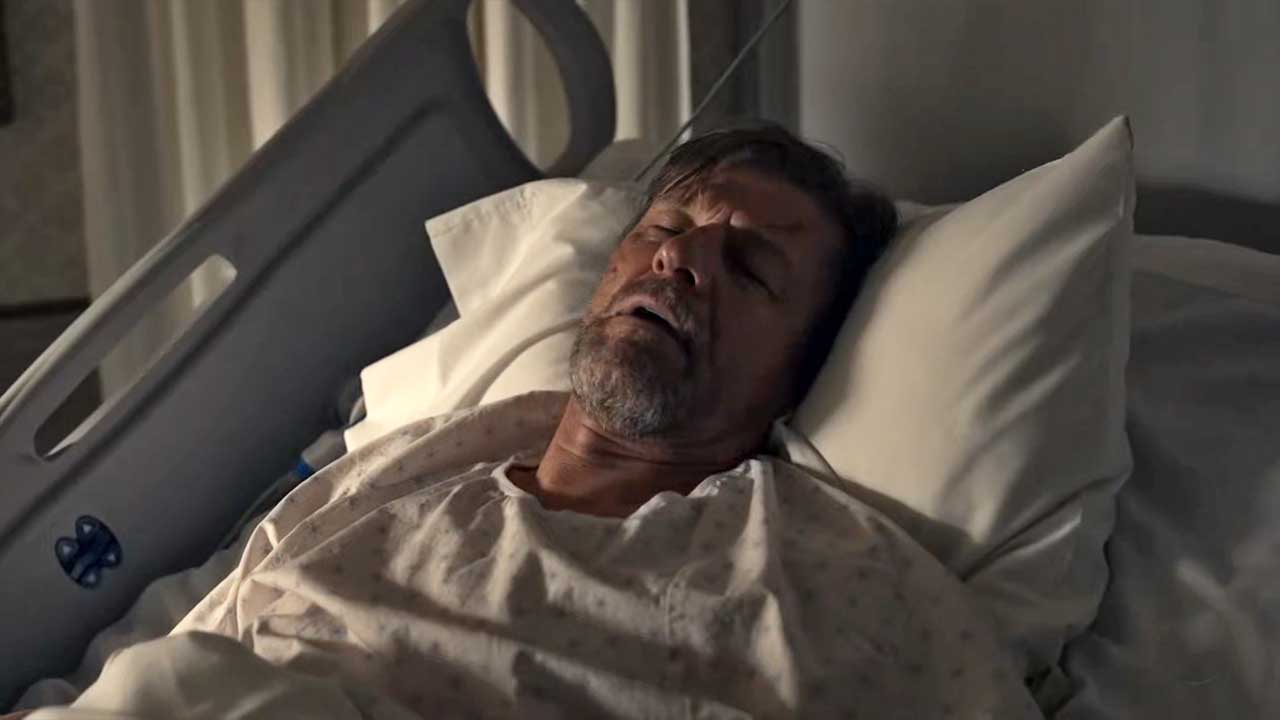 Eine besondere Folge "Snowpiercer" erwartet uns diese Woche. Nun ja, zumindest, was ein Ereignis anbelangt und für die Menschheit, wirklich besonders gut war "A New Life" dann leider nicht. Worum es gehen würde, wird eigentlich direkt durch den Episodentitel klar, spätestens aber, wenn Zarah vieldeutig ihren dicken Babybauch streichelt und einen Brief an ihre zukünftige Tochter verfasst.
"You're not just my child. You're the future." (Zarah)
Wir bekommen den guten alten "12 Stunden zurück"-Trick zu sehen, wobei das bei mir ehrlich gesagt wenig Spannung entfachen konnte. Da wirkt die Vorlesestunde mit Alex beinahe impulsiver… Die sitzt an Wilfords Seite, der überlebt aber auch noch ordentlich mit der Wirkung seiner ungewollten Impfung zu kämpfen hat. Hier fände ich ja spannend, wenn er seinen Gemüse-Zustand gegebenenfalls nur vorspielt (zumindest auf Dauer), so dass er falsche Informationen preisgibt oder einen gewissen Vorteil dadurch erhalten kann.
Für viele Figuren ergeben sich Veränderungen. Josie fühlt eine gewisse Taubheit was Zirkel anbelangt, Ruth steckt wieder in ihrer alter Klamotte und Javi hat noch immer Probleme mit seinem Hunde-Trauma, erhält dafür aber neue Gesellschaft. Und wir bekommen ihn ohne Kopfbedeckung zu sehen.
Das stündliche Geklingel in Vorfreude auf die anstehende Geburt ist ein ganz nettes Instrument, allerdings weiß ich nie so recht, ob nun eine weitere Stunde vergangen ist, oder wir lediglich das gleiche Klingeln an einem anderen Ort im Zug nochmal zu hören bekommen. Sehr gut gefallen haben mir die Dialoge zwischen (größtenteils) Zarah und dem aufgeregten Layton im Rahmen des Geburtsprozesses! Das fühlte sich sehr erfrischend an.
"What are you doing here?!" – "She kicked me out." – "Well, that tracks…" (Till & Layton)
Als wäre die Geburt eines Mutanten-Babies nicht bereits dramatisch genug, musste man noch etwas mehr Zunder bereitstellen. Der leicht entflammbare Namensschild-Baum wurde etwas zu sehr beleuchtet, was sich nicht als technischer Defekt herausgestellt hat. Es wurde unter anderem sehr viel Ethanol entwendet, was auf weitere Zündeleien schließen lässt.
Die folgt dann auch kurze Zeit später. Ein sich eher schlecht als recht versteckender Pike zündet eine Explosion um Layton… na, was eigentlich? Zu töten? Zu erschrecken? Abzulenken? Dass er die ungeordnete Zeit der Revolution und der Untergrund-Arbeit genossen und ein Problem mit der wiederkehrenden Struktur besitzt, dürfte klar sein. Dennoch empfinde ich diese ausufernde Art von Trotz-Reaktion dann doch unangemessen. Man hat das Gefühl, als wollen die Autor:innen hier unbedingt noch Drama einbauen, weil die Fahrt gen Horn von Afrika sonst zu langweilig wäre, gerade jetzt, wo der Haupt-Widersacher außer Gefecht zu sein scheint. Ich fand das nicht nur unnötig, sondern auch etwas plump inszeniert. Immerhin scheint Pike selbst auch an der Sinnhaftigkeit dieses Einschubes zu zweifeln.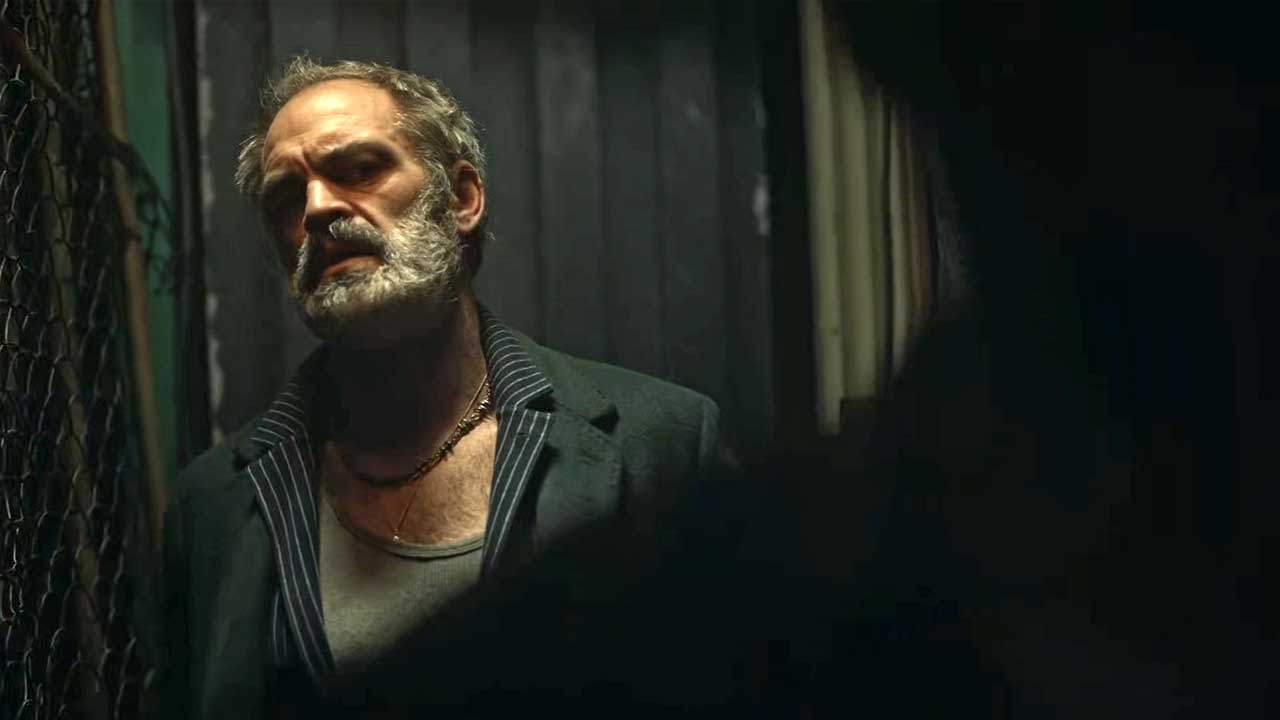 Ende gut, alles gut könnte man am Ende dann aber doch noch drunter schreiben. Vor allem natürlich, weil die Geburt geglückt ist: Ein bereits angefroren erscheinendes Roboter-Gummipuppen-Baby ist da! Und die stark unterkühlte Mutter auch noch! Und Layton blutet nur ein bisschen am Kopf, yay!
Ben und Josie haben in der neu zusammengerufenen Selbsthilfegruppe der Vereinsamten zueinander gefunden, Audrey ihre Gesangsstimme und Wilford darf Cartoons gucken – win-win!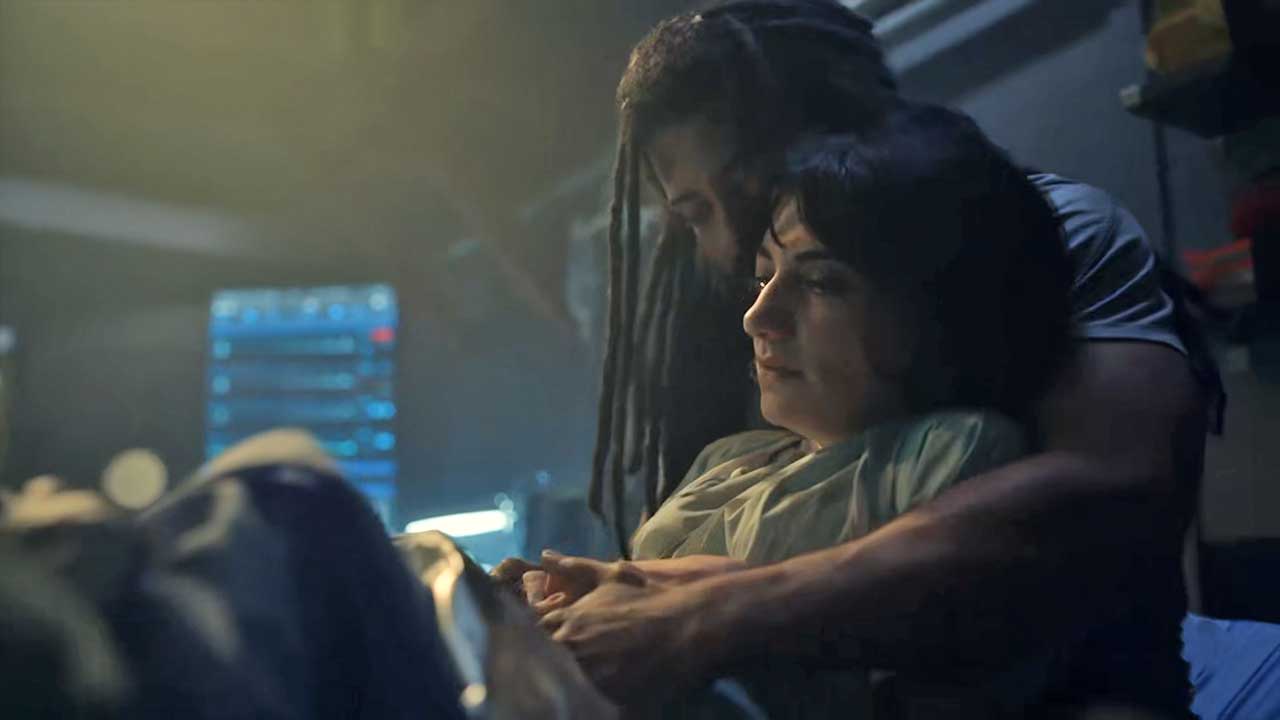 Ne, das hat mir nicht so gut gefallen und war bislang mein persönlicher Tiefpunkt dieser Staffel. Ich weiß auch nicht so recht, ob ich eine ereignislose Wohlfühlfolge zum Übergang jetzt wirklich reizvoller gefunden hätte, aber diese Form des zwischenzeitlichen Störfeuers hat es überhaupt nicht gebraucht. Zumal die Folge gefühlt nochmal eine Stufe dunkler inszeniert worden ist… Das hätte man insgesamt doch super als Übergangsepisode nutzen und mit etwas mehr Leichtigkeit und vor allem Helligkeit machen können.

Viele der Layton-bezogenen Dialoge waren kurzweilige geschrieben und insgesamt hat das Einbinden des größeren Charakter-Pools ganz gut funktioniert, so dass wir nicht nur eine umfassende und doch recht konzentrierte Erzählung, sondern auch etliche kleine und größere Charakter-Entwicklungen bzw. Anstöße dazu zu sehen bekommen haben. Dennoch geht das besser, finde ich.

Bilder: TNT / Netflix

-->