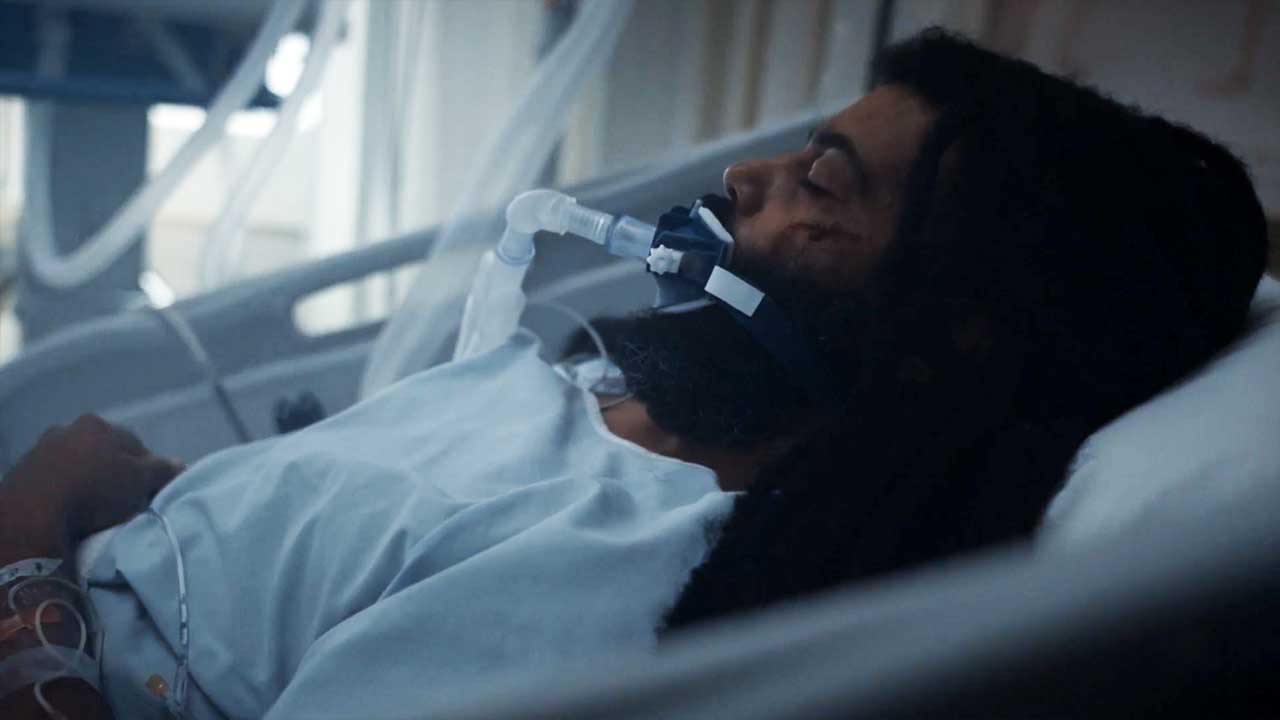 Willkommen zurück auf der Fahrt gen offenkundigem Staffelausgang, die aber noch einige Zwischenhalte vor sich hat, die es auszumalen gilt. Entsprechend kommt es nicht ganz überraschend, dass das "Snowpiercer"-Team uns eine Füll-Episode präsentiert. Diese hat dann aber doch schlussendlich ein bisschen Anstoß für die Haupthandlung parat und weiß vor allem endlich mal etwas Abwechslung zu bieten!
"Hello, chaps!" (Wilford)
Dass Layton zu Beginn in seiner Vision oder einem Traum aufwacht, dürfte jedem recht schnell klar geworden sein. Viele Kabel, seltsames goldenes Licht, ein unbekanntes Symbol auf der Tür… Nach einer Weile merken wir, dass wir in einer Art kubanischem 60er-Jahre-Setting gelandet sind, bei dem draußen grüne Vegetation statt ewigen Schnees am Zugfenster vorbei huscht.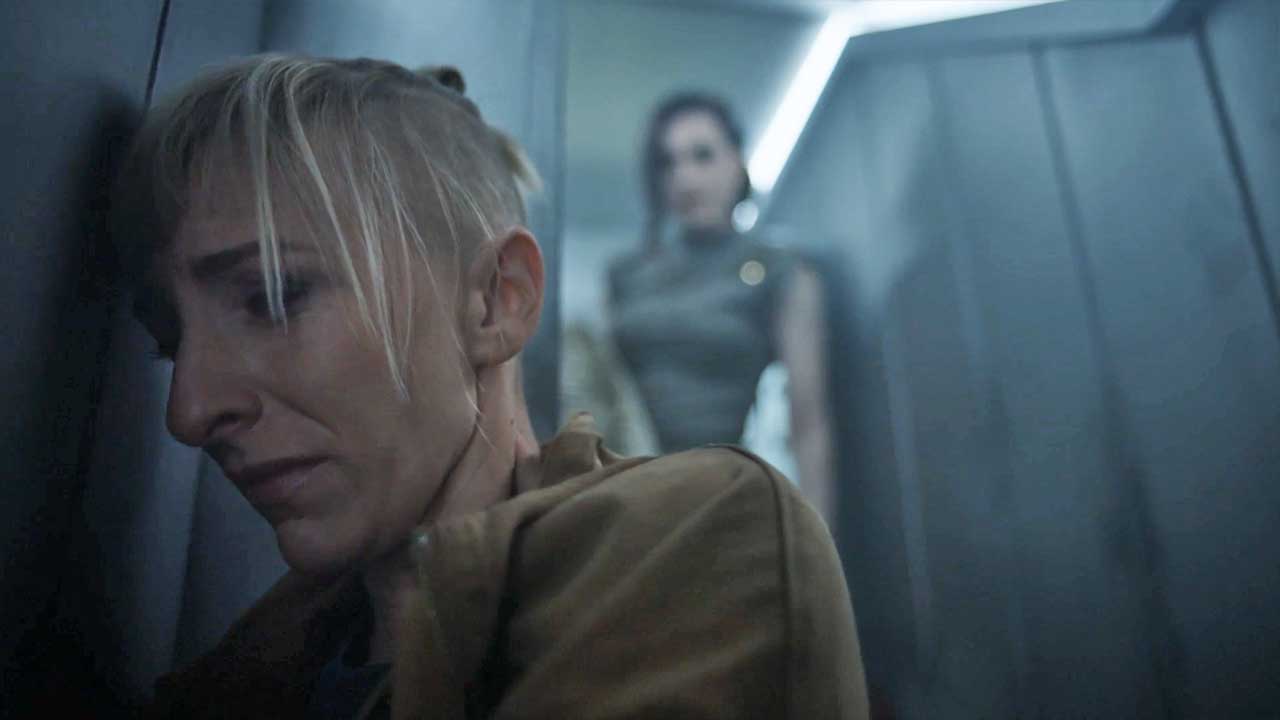 "You gotta get you're shit together! You're not dreaming. You're dying." (Traum-Sterben-Till)
Das muss ein großer Spaß für die Schauspieler:innen gewesen sein, mal leicht abgewandelte Rollen spielen zu dürfen. Vor allem Javi und Ruth sind in diesem Setting spürbar anders. Allgemein bietet das Gedanken-Szenario des komatösen Layton viel Frische aber auch ein gewisses Mysterium, das die Gedanken in Schwung bringt, aber eben auch vieles ermöglicht.
"The tail?! You got a deathwish?" – "The opposite, actually…" (Traum-Ben & Layton)
Das darf dann auch mal ins Banale übergehen, wie bei der militärischen Grenzkontrolle, bei der Wilford was von "Import-Export" schwafelt und Layton als Tänzer Richtung Tail weiter kommt. Aber hey – im Traum ist alles erlaubt und wir kennen das doch selbst, dass man im Moment des Träumens kurz denkt, was für ein Blödsinn das eigentlich gerade ist, aber es funktioniert halt! Zum Beispiel, sich total auffällig hinter einem vorgehaltenen Hut zu verstecken…
Bei der Traum-Zarah bekommt Layton dann eine interessante Darstellung des Zuges als unendliche Schlange präsentiert, die sich selbst in den Schwanz beißt. Dieses Gebilde heißt übrigens "Ouroboros", wodurch dann auch der Episodentitel erklärt wäre.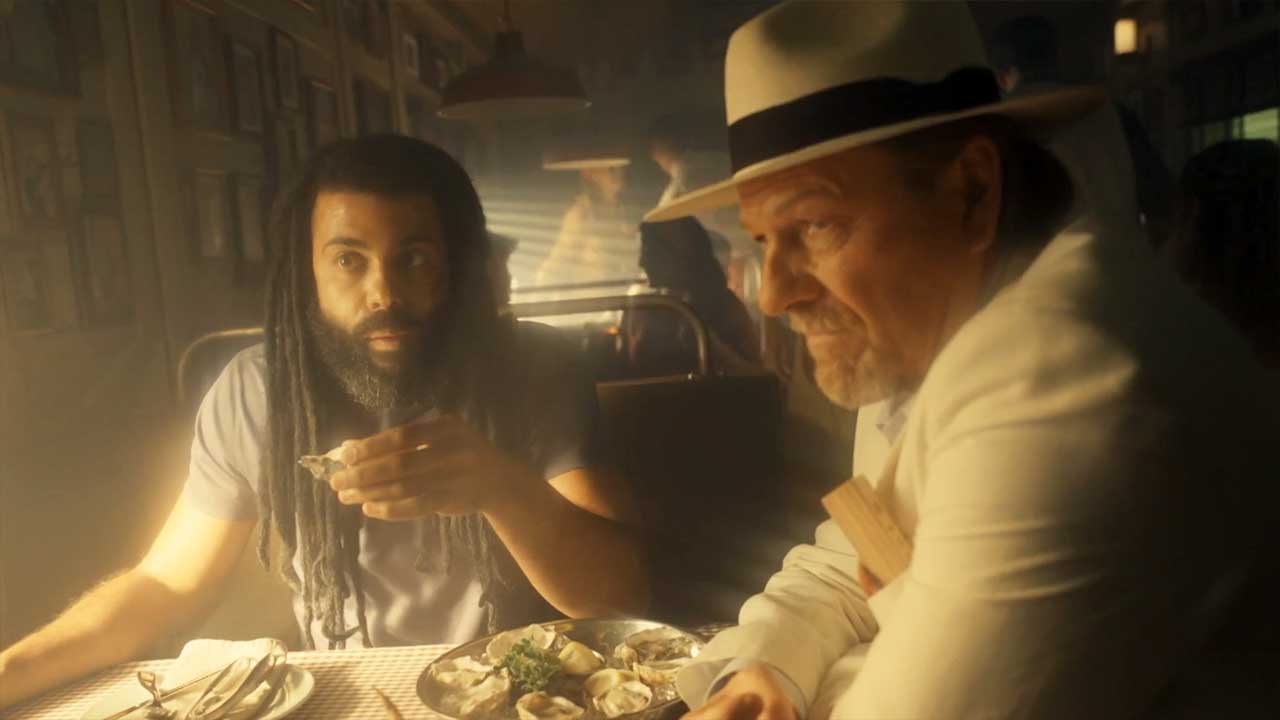 Der Moment, in dem Layton von Roche etwas Exotisches zu essen aufgetischt bekommt, war ein schöner Rückbezug auf die Anfänge der Serie. Da ist es wieder, das Genuss-Gesicht! Nebendran wird noch schnell ein düsterer Gangster-Warenhandel mit einer Hawaiianischen Wackelfigur und einer Stoffpuppe abgewickelt, ehe es zum stilechten Geballer kommt ("Das Bordbistro ist heute leider gesch(l)ossen…").
Interessant wird es, als die gar nicht so andere LJ Layton einkassiert und Pike als Beichte abnehmender Priester erscheint. Aber nein, zu einer emotionalen Aussprache und gewissenhaften Bereinigung des Verhältnisses zwischen den beiden kommt es nicht. Stattdessen kommt Audrey zur Hilfe, was ich ganz interessant gelöst fand. Till hat ihr in der echten Welt Gefühle gezeigt und sie dazu gebracht, sich positiv einzubringen, was als Zellen-Öffner in der Traumwelt umgesetzt wurde. Neben dieser Außen-Entwicklung der Figuren haben übrigens auch Zarah und Josie näher zueinander gefunden.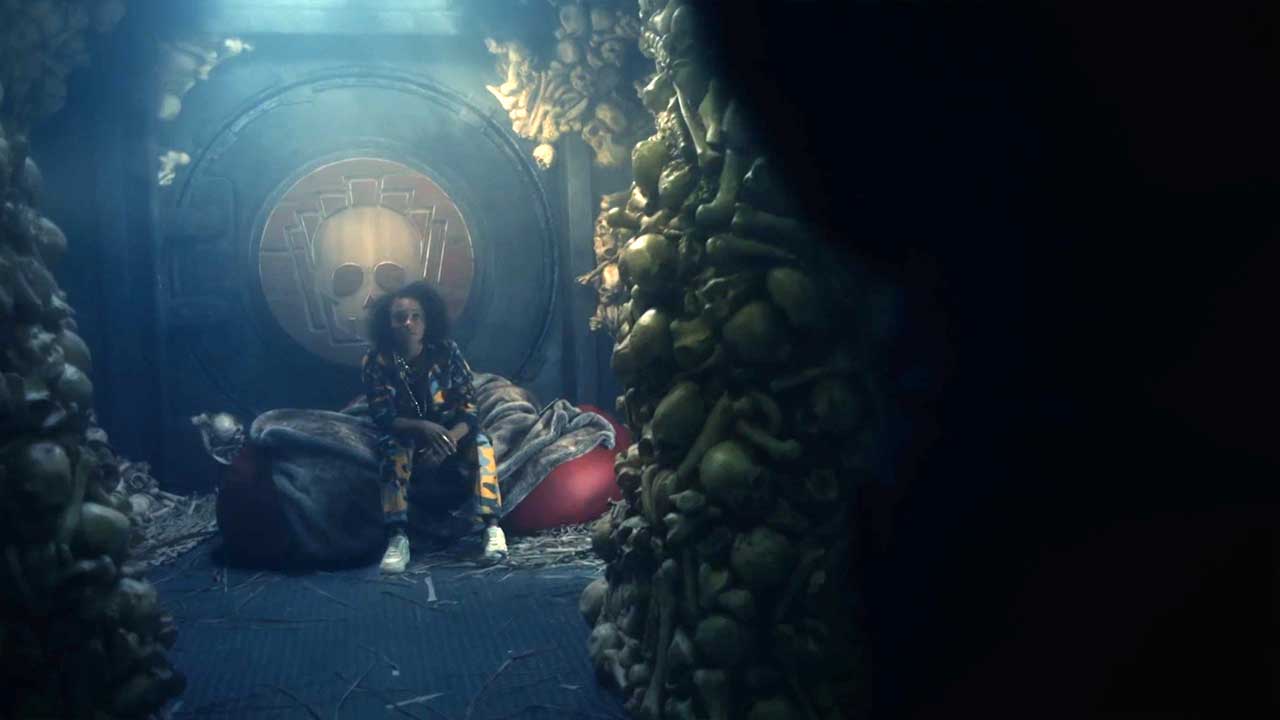 Jetzt aber zum eigentlichen Ziel Laytons. Dass der Tailboss ein kleines Mädchen sein könnte, war beim Aufkommen der Puppe bereits ersichtlich. Dass das kleine Mädchen aber eine erwachsene Frau inmitten von Schädel-Haufen sein würde, eher weniger. Und noch weniger, dass es sich um Laytons Tochter handelt, was klar wird, nachdem Layton den Brief zu lesen bekommt, den Zarah an Liana verfasst hatte.
"You're not here to face your death. You're here to face mine." (Liana)
Es geht also um die Zukunft. Um die nächste Generation. Verstanden! Im nächsten Traum-Level wacht Layton bei Asha auf. Dort erträumt sich Layton nicht nur, verantwortlich für den großen Blutspritzer an der Wand zu sein, sondern auch, dass er das Bild vom Baum nur von einem Kalenderblättchen her hat. Hat er sich etwa alles nur zurechtgesponnen?
"What if I was so desperate to give everyone a future, that I made one up?" (Layton)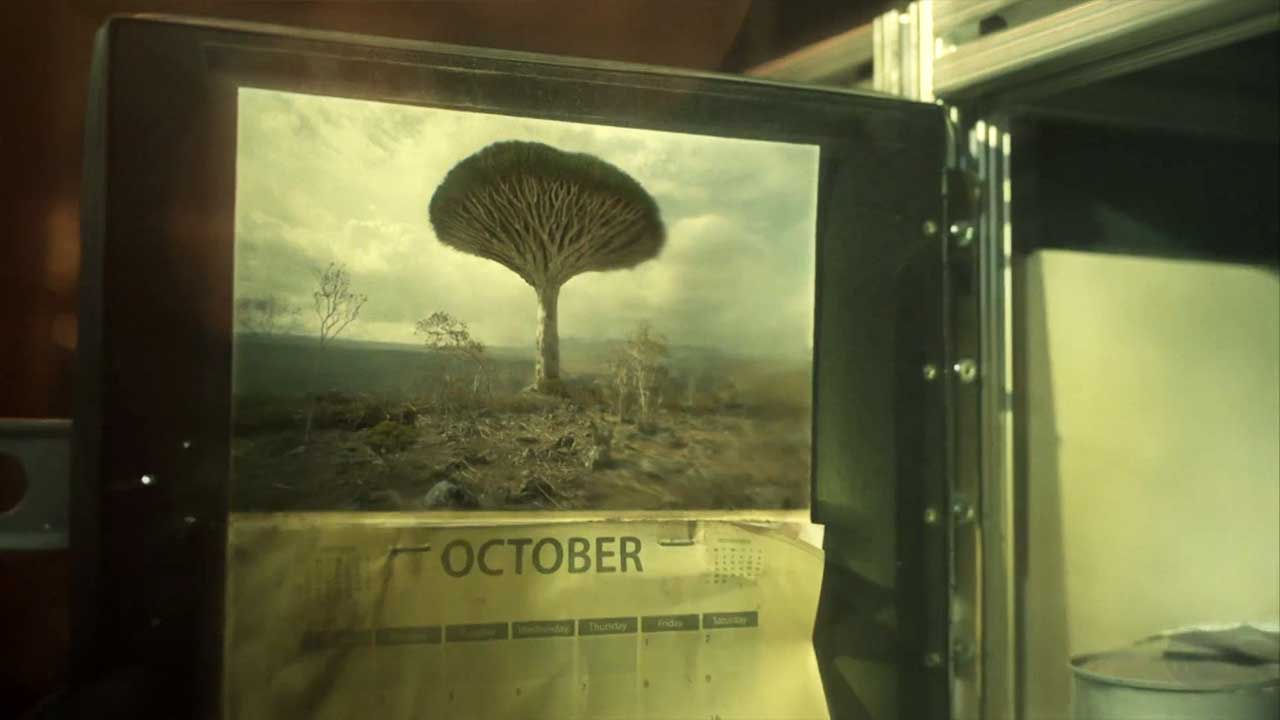 Nochmal einen gewissen Schwung hat nicht nur der echte Wilford erhalten, sondern auch die Story am Ende. Eine entsprungene Theorie hat seine "Research Frenzy"-Phase in Gang gesetzt, die auf Basis eines alten Signales auf die Idee kommt, dass Melanie noch lebendig sein könnte. Überraschung…! Hatten wir wohl alle die ganze Zeit gedacht, auch wenn mich (A) gewundert hat, wie lange das dauert (was jetzt erstmal nichts Schlechtes ist) und (B), wieso man das derart prominent ankündigen würde? Ich glaube, das hätte ich persönlich lieber anders aufgelöst gehabt.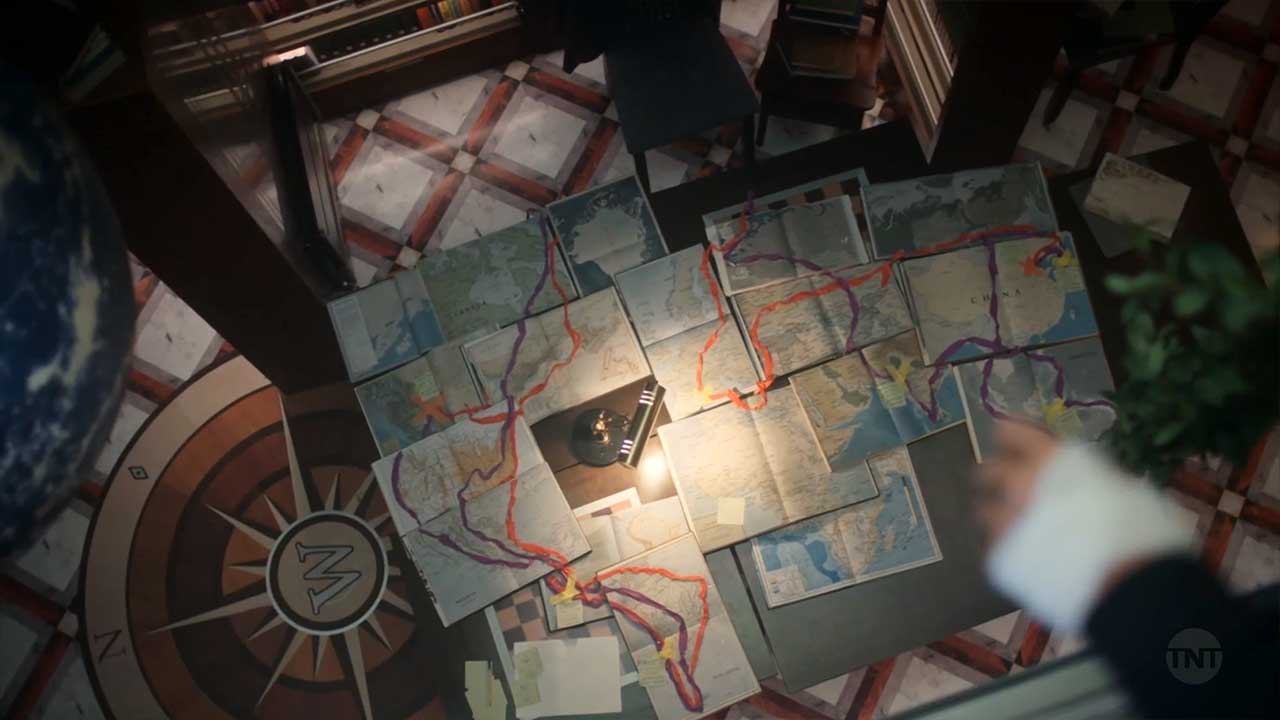 Leider muss man auch bei dieser Episode erneut trennen zwischen dem eigentlichen Anspruch einer Staffel bzw. der Einbindung darin und der losgelösten Handlung. Ich hatte Spaß mit der Folge, da sie einige frische Elemente eingebracht hat und so für erforderliche Abwechslung sorgen konnte. Das war kurzweilig gemacht, mit einer (mir noch zu gering dosierten) Dosis Humor und Absurdität. Dennoch bleibt weiterhin die Erkenntnis bestehen, dass sich seit Folge Zwei eigentlich kaum etwas bewegt und alles wie eingeworfenes Drama wirkt, damit der Weg zum Staffelfinale verlängert wird. Kann man sich davon loseisen und die Entwicklungen für Figuren und Handlung erkennen, die diese Exkurs-Episode mit sich gebracht hat, kommt man aber bei einer erfreulichen Wertung raus. Jetzt darf es aber gerne mit etwas mehr Zug (höhö!) Richtung Finale weitergehen!

Bilder: TNT / Netflix

-->