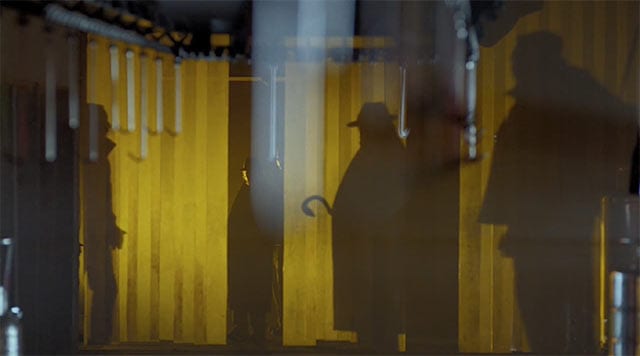 Diese Woche hat "The Strain" tatsächlich ein paar erfreuliche Überraschungsmomente parat. Das beginnt auch direkt recht furios, zumindest in Relation zum zunächst anmutenden Industrie-Effizienz-Preises 2016. Eine dämliche neue Apparatur für Eichhorst (die vor allem total unsinnig gemessen wird). Aber egal – monströs, effizient, schauderlich. 100 in Konstruktion befindliche Blutspende-Zentren in Nordamerika. Endlich mal wieder ein Mini-Anzeichen dafür, dass auch außerhalb New Yorks Entwicklungen stattfinden.
"Whatever it is – it can't be much worse than the monster that's standing before me." (Setrakian)
Auch wenn wir Einblicke in die Verbindung zwischen Gus und seiner Mutter erhalten, möchte ich ihn jedes Mal schlagen – äh, ermahnen – wenn er sich wieder von der eigentlichen Handlung entfernt. Das ist so überflüssig… Aber nun wissen wir, woher er das Tattoo in seinem Nacken und hat jetzt sollte das Kapitel Mama-Söhnchen dann hoffentlich endgültig vorbei sein. Kann er dann bitte Blade behilflich sein?
"He's got a bad knee and now a bad arm, but a good heart." (Gus)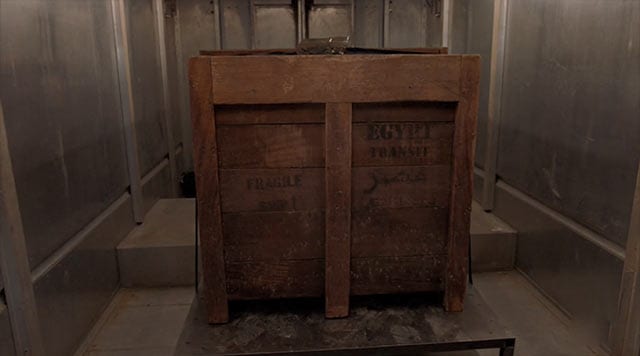 Dutch findet Neo-Dubstep zum Kotzen, dafür baut sie ihre sexuelle Abneigung gegenüber älteren Männern ab. Wann Eph und Dutch endlich das erste Mal knutschen (schrieb ich nach wenigen Minuten der Episode in meine Notizen)? Vermutlich eher als irgendwer in der Sendung etwas vor dem 178. Schuss-Versuch trifft… (schrieb ich kurze Zeit später) Ach, vergesst es! Überraschung Nummer zwei, wenn man so will (zumindest vom Tempo her).
Am Ende lässt Eichhorst noch einen ganz netten Koffer-Finger-Move springen – aber die alten Lederstatuen haben auch noch erstaunlich was drauf, wenn sie sich erstmal von ihren Hockern bewegen. Da gab es dann neben einigem an plumper Action auch ein paar sehr schöne Zeitlupen-Aufnahmen zu sehen.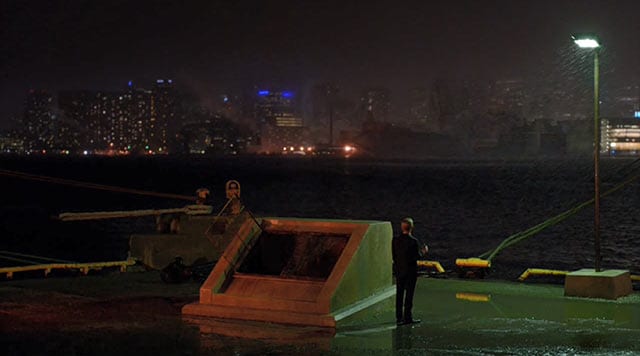 Ein durchaus fulminantes Ende konnte die Episode dann doch noch retten und etwas von der schwachen Folge vergangene Woche abheben (die hatte ich scheinbar etwas zu gut bewertet…). Die großen Player treten endlich konkret auf den Plan, wobei wir natürlich davon ausgehen dürften, dass nicht alle verschütt gegangen sind. Alles andere wäre dann doch überraschend. Wobei das ja vielleicht ein neues Mantra wird. Ich hätte nichts dagegen!
Bilder: FX