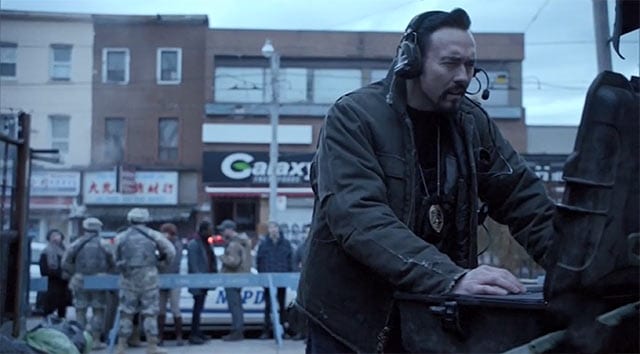 Huch, plötzlich ist "The Strain" wieder da. Für mich ganz willkommen, da so ein bisschen Sommerloch gestopft wird. So recht drin bin ich aber ehrlicherweise nicht mehr, so dass die 23 Tage-Revue im Intro sehr gelegen kommt.
"Spectacular – what's that rat catchers name again?" (Soldat)
Jetzt, wo alle Namen wieder einigermaßen parat sind, gibt es endlich koordinierte Army-Action zu sehen – dazu gleich in mehrfacher Sichtgerät-Optiken. Neat!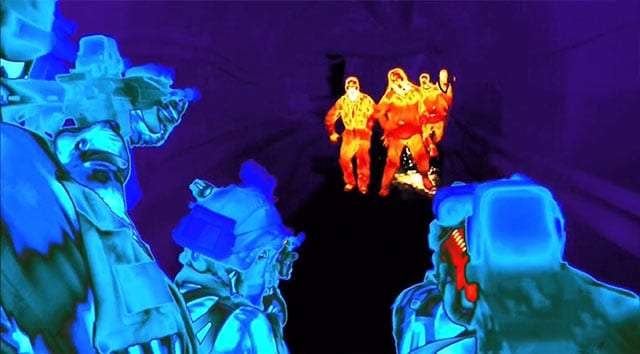 Und ein neues Intro gibt es auch. Das ist zwar im schicken Schwarz-Gelb gehalten (Dortmund!!), wirkt aber wie eine komplette Neuausrichtung der Serie. Weg vom Gore und hin zum glatt-modernen Horror-Thriller? Abwarten. Zumindest werden die Vampire jetzt in der Öffentlichkeit als "Munchers" bezeichnet, was so viel wie "Mampfer" bedeutet.
"How about an alphabetical list of prepositions?" (Eph)
Es hatte ein bisschen was von "Breaking Bad", als Eph im Labor über "a new batch" geredet hat. Ansonsten bleibt hier vor allem ein neuer Gegenwind in Form einer anscheinenden Adaption/Evolution der Strigoi gegen sein Gegenmittel.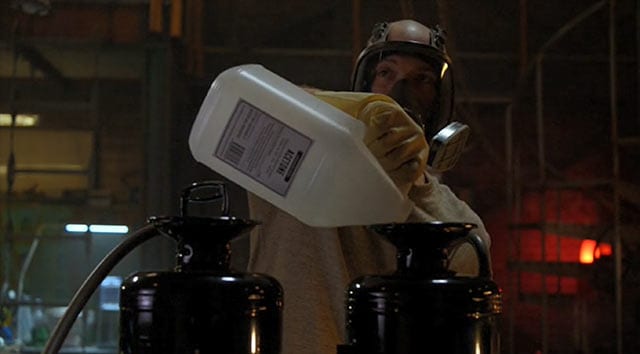 Die Inszenierung des in Chaos getauchten New Yorks gefällt mir deutlich besser als in der letzten Staffel. Die Händler, rauchende Türme, Navy Seals, unfreundliche Omas – man merkt endlich, dass der Ausbruch angekommen ist. Wurde auch Zeit. Dennoch wird weiter deutlich um größere Areal-Aufnahmen herum-getrickst.
Die Bromance zwischen Fet und Setrakian ist etwas im Alltag verstaubt, der Zauber der jungen Liebe verflossen. Wirkte etwas unpassend, wie er kurz vorbei schaut, nur um dann wieder für die finale Szene vor Ort zu sein. Der Untergang der ach so präzisen Seals war dann doch recht plump inszeniert. Aber ja, wir haben es verstanden: Die Besten der Besten reichen nicht.
Aber egal, keine Zeit: Schnell noch schick machen für das Date. Wie gut, dass man noch überhaupt nicht erahnen kann, dass Zach zukünftig vor eine schwierige Wahl des Muttermordes gestellt wird…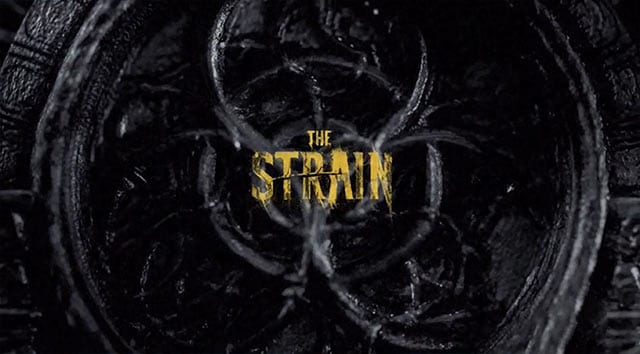 Ein ganz guter Auftakt zur neuen Staffel. Man kann der Serie praktisch dabei zuschauen, wie sie sich von Jahr zu Jahr entwickelt, runder wirkt und vor allem mehr Gelder zur Verfügung bekommt. Das wird dieses Jahr aber auch auf lediglich zehn Episoden verteilt. Vielleicht wird es so auch stringenter und insgesamt hochwertiger, was zu wünschen wäre. Ich bin jetzt jedenfalls wieder einigermaßen drin und freue mich auf kommende Woche!
Bilder: FX