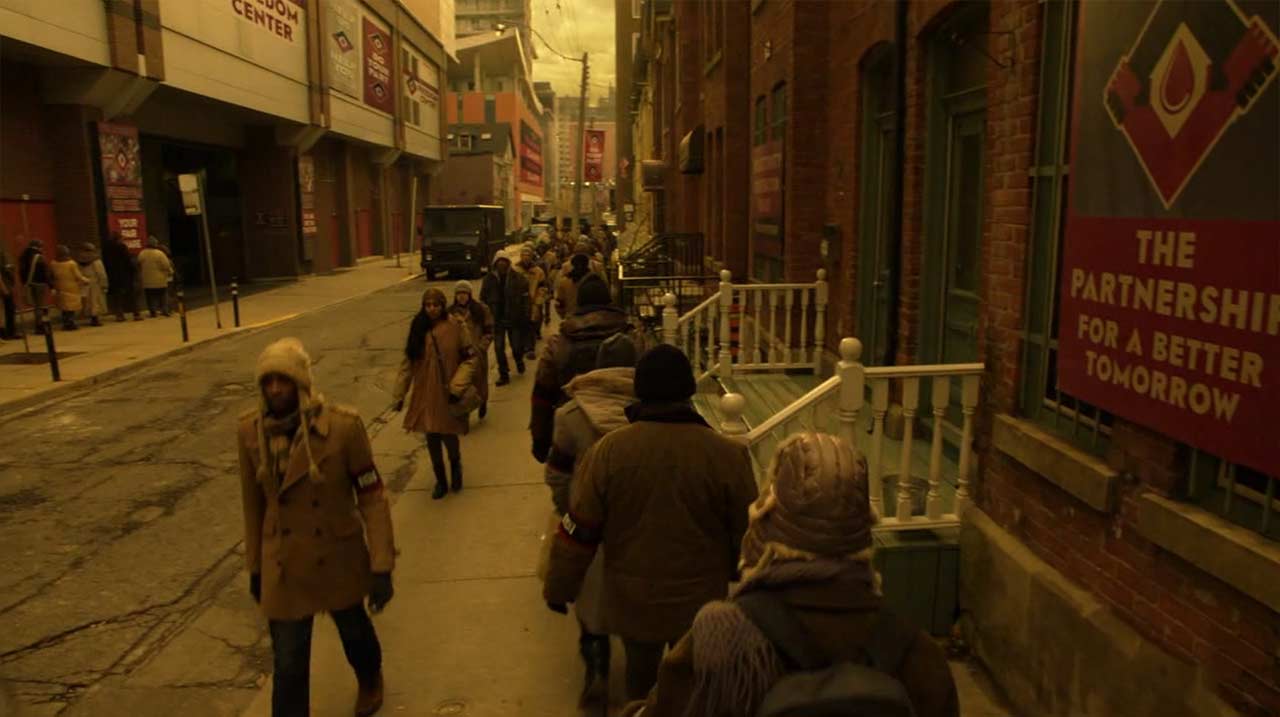 Da ist er endlich – DER Staffelstart auf den wir alle gewartet haben! Naja, fast. Ein bisschen fühlt man sich inmitten all des Game of Thrones-Wahns wie Eph, der einsam in Philadelphia seine Tütensuppe futtert. Dabei gibt es so viel Neues zu entdecken in der vierten und (zum Glück) letzten Staffel von "The Strain".
Denn es gab einen Zeitsprung. Neun Monate nach dem "Illumination Day" steht "The Partnership" an der Tagesordnung und für "a better tomorrow". Soso. Das bedeutet vor allem Blutspenden im Tausch für medizinische Versorgung. Und eine HSV-Raute als Logo. Tags können Strigoi (dank Dauerbewölkung) mitsamt Spürstreunern herum laufen und stammeln.
"Thanks to the effects of nuclear winter which filters all harmful UV rays…" (PSA)
Eine neue Form der Co-Existenz, die nicht nur in Passantenführung und Corporate Design-Färbung an die nicht allzu blühende Nazi-Vergangenheit erinnert. Eichhorst, warst du das?!
"It ain't over til it's over." – "It's pretty much over." (Neil & Eph)
Zach ist in den Monaten so viel gewachsen, ich dachte erst, er sei schon wieder neu besetzt worden. Immerhin sieht "Mutti" es genauso. Der Master schaut auf jeden Fall Master'hafter aus im "neuen" Körper als noch zuletzt. Zach macht sich mit seinem neuen Geschenk auf die Jagd nach mau animierten Zoo-Tieren. Naja, immerhin besser als in "The Walking Dead". Zur Belohnung gibt es ein weiteres Geschenk: eine junge Haushälterin. Rieche ich da einen Kuss in sagen wir zwei bis drei Folgen?
"He feels it. Power over lesser creatures. Taking a life." – "He shot four bullets where one would have been enough." (Master & Eichhorst)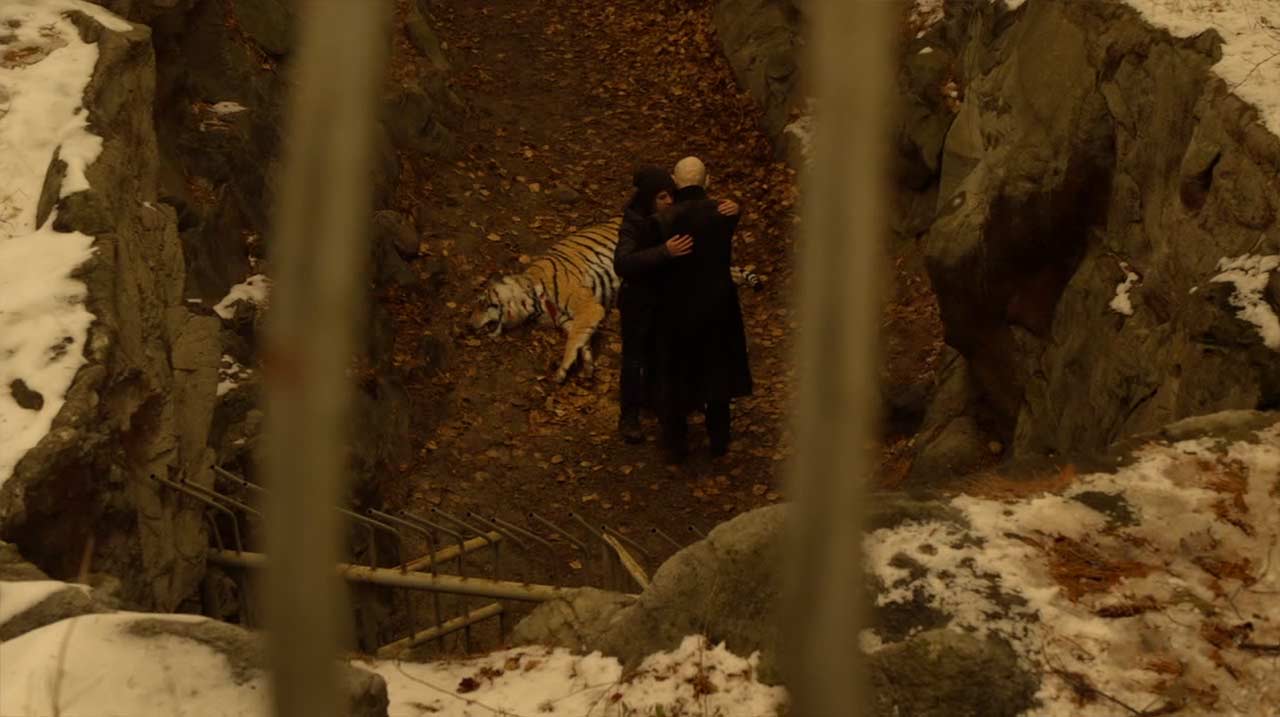 Weiterhin sehr auflockernd und charmant ist Fet unterwegs. Nur neuerlich mit neuer "Dutch", die Charlotte heißt. Sie stimmen erfolgreich eine Hinterwäldlerbande um und Fet findet neben intensiven Albträumen auch Roman, einen ehemals an einer Raketenabschuss-Anlage stationierten Soldaten. Der gesuchte Atomsprengkopf ist "die Straße runter".
"You can leave whenever you want." – "No, I can't. Cause I'm not a quitter. I'm a complainer, but not a quitter." (Quinlan & Fet)
"Help me! Please! If you go away, I'll die!" – "You won't die from that – not right away." (Verwundeter & Eph)
Eph versucht sich derweil als Untergrund-Arzt für die, die nicht in Strigoi-Behandlung wollen (was ich nachvollziehen kann). Vitamintabletten gegen Alkohol gegen Benzin. Es wird durchaus glaubhaft an kleinen Dingen gezeigt, wie rar kleine Dinge geworden sind.
"Look – you have your mission, I have mine." – "What's your mission?" – "Staying alive. Staying human." (Eph & Revoluzzerin)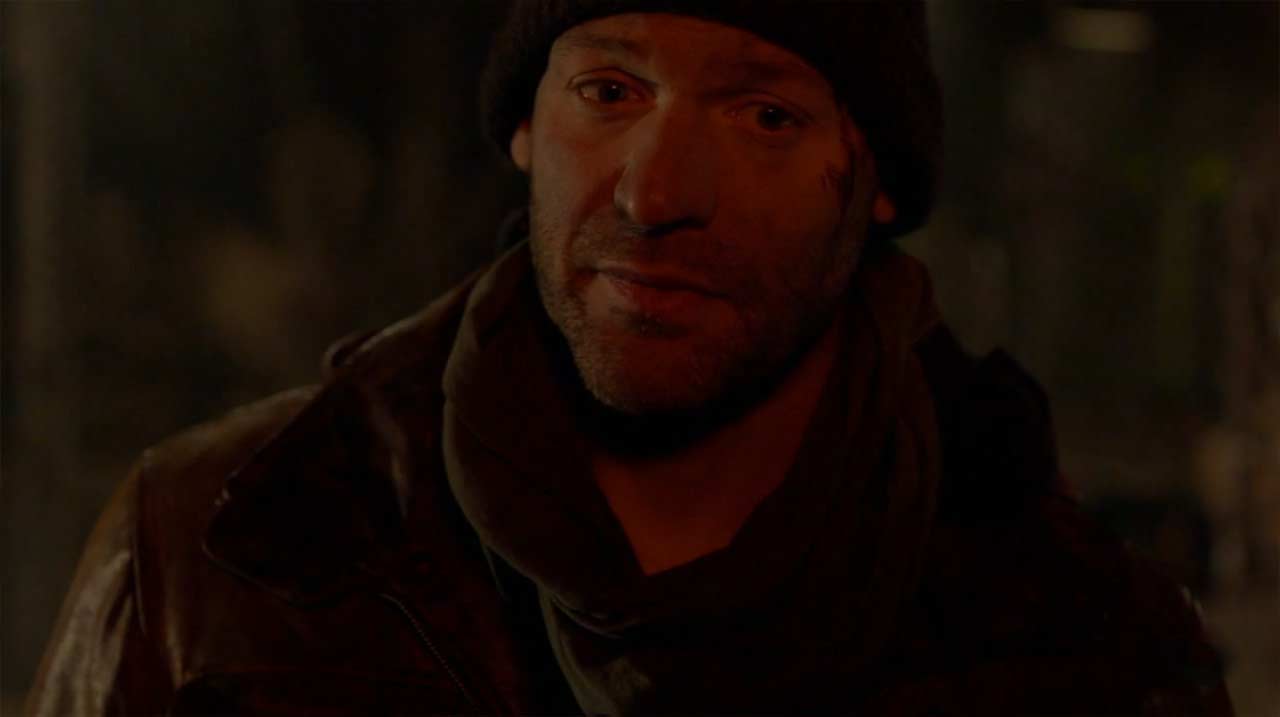 Schon seltsam. Auf der einen Seite finde ich solche Zeitsprünge immer super, weil alles so frisch wirkt und man sich die zwischenzeitlichen Entwicklungen zusammenreimen muss. Deshalb habe ich tatsächlich etwas besser bewertet, als ich wohl sollte. Auf der anderen Seite wirkt das neue Setting halbgar und mit einer komplett anderen Stimmung, die mir noch nicht so ganz gefällt. Klar, es ist jetzt eben apokalyptisch angehaucht, aber alleine die Tatsache, dass man mit diesem Zeitsprung erneut bewusst das eigentliche Chaos mit all seinen aufwendigen Inszenierungen übersprungen hat, ärgert mich.
Und so bin ich hin und her gerissen, gebe dann aber doch mal wohlwollende drei Kronen. Aber irgendwie will ich da noch nicht so ganz rein finden. Ich bin gespannt, wie schnell die weiteren Charaktere wie Gus und Dutch hinzukommen (oder auch Setrakian in realer Form). Bis dahin mein Appell an euch: Denkt dran, immer fleißig Vitamin C zu euch zu nehmen!
Bilder: FX