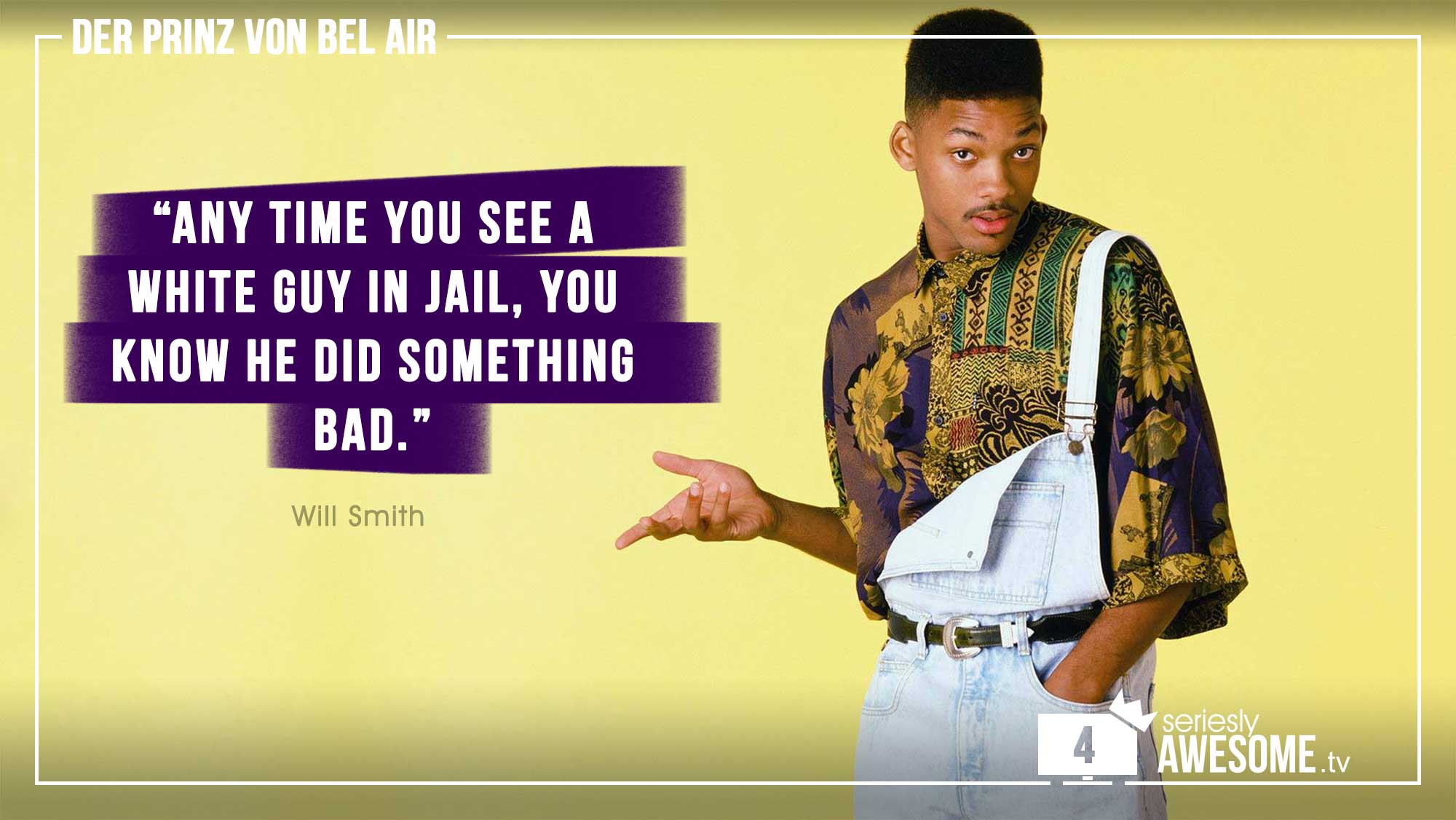 Hinter Tür Nummer 4 unseres sAWEentskalenders zum Thema Zitate, verbirgt sich kein geringerer als der Sprücheklopfer schlechthin – "Der Prinz von Bel-Air". Als ich mir die Serie Mitte der 1990er angesehen habe, gab es keinen cooleren Typen als Will Smith. Stilprägend für eine ganze Generation, machte er die Kultur und den Slang der afroamerikanischen Vorstadtkids salonfähig und einem großen Publikum zugänglich.
INFO:
In unserem
"sAWEntskalender" 2018
gibt es jeden Tag ein Türchen mit den tollsten Zitaten einer Serie – und
tolle Preise zu gewinnen
. In jedem Türchen KANN ein Buchstabe versteckt sein, den es zu finden gilt, um ein Lösungswort zu bilden. Viel Spaß beim Lesen und Buchstabensuchen!
Als Will in seinem Heimatort Philadelphia in PRobleme gerät, schickt ihn seine Mutter zu seiner reichen Familie nach Bel-Air. Hier wirkt der charmante Kerl zunächst deplatziert. Sein Onkel Phil hat nicht immer Verständnis für seine freche Art und sein Cousin Carlton wirkt, wie sein komplettes Gegenstück. Klar, dass es dabei immer wieder zum witzigen Schlagabtausch kommt, bei denen Will die Lacher stets auf seiner Seite hat. Seine lockeren Sprüche kommen hingegen bei der Damenwelt sehr gut an. Was heute etwas abgedroschen klingt, hat Will vor Jahren eingeführt.
Wills witzigsten Anmachsprüche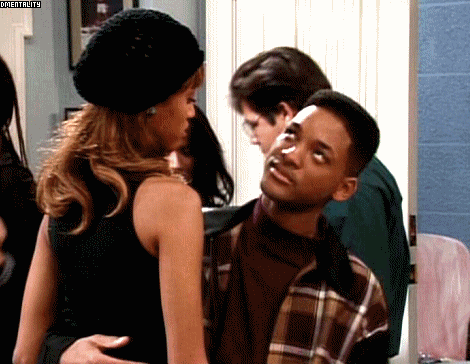 "Hey baby, I noticed you noticing me and I just wanted to put you on notice that I noticed you too." (Will)
"Girl, you look so good, I would marry your brother just to get in your family." (Will)
"Girl, if God created anything less beautiful than you, I hope He kept it for Himself." (Will)
"Excuse me, what's a nine-letter word for 'Terrific?'" – "That's easy: 'Will Smith'" (Girl & Will)
"Girl, yo feet must be tired cause you've been running through my mind all day!" (Will)
"Girl, the way you looking so good. I wish just I could plant you and grow a whole field of ya'll. (Will)"
"Girl, it's got to be illegal to look that good." (Will)
Will und Carlton im Schlagabtausch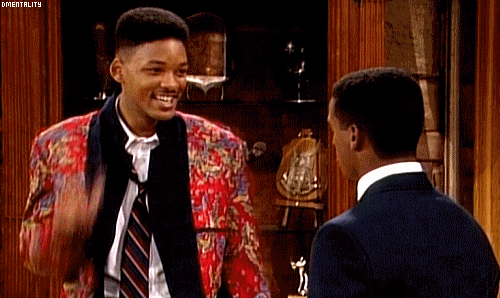 Die beiden Cousins könnten unterschiedlicher nicht. Gerade die Gegensätze zwischen dem Ghettojungen und dem Spießer, sorgen immer wieder für Lacher.
"Oh my God, Carlton! What's that hideous thing growing out of your neck? – "Where? Where?" –
"Ah, never mind. It's just your head." (Will & Carlton)
"If it looks like a duck, sounds like a duck, and smells like a duck, what is it?" – "Your prom date?" (Will & Carlton)
"You're the man, Will. You're the man. I'm just the man behind the man." – "Uh, what're you doin' back there?" (Will & Carlton)
"Carlton, I think you've been deprived of oxygen at birth." (Will)
"Now, this is my brother Carlton. We can't afford new clothes, so he just doesn't grow!" (Will)
Die Familie Banks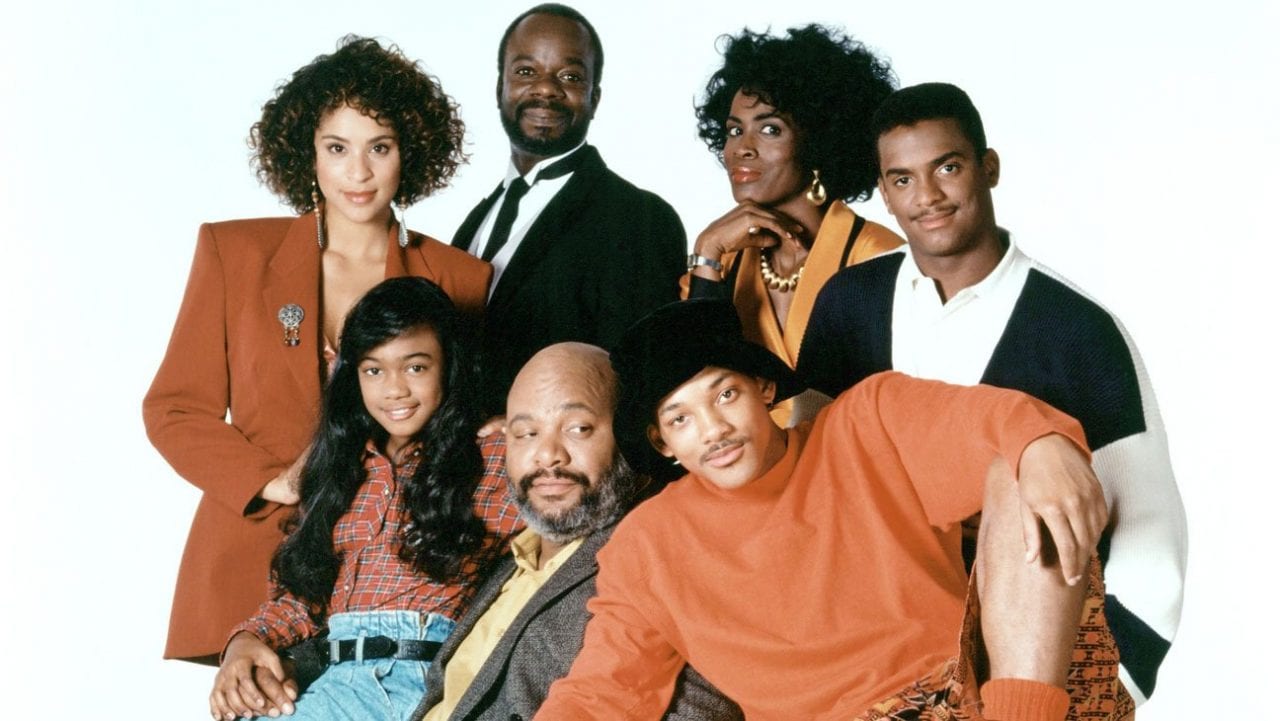 Will ist aber nicht der Einzige, der immer einen Spruch parat hat, auch der Rest von Wills Ziehfamilie ist nicht ganz humorlos. Angefangen beim Butler Geoffrey über die verrückte Hilary bis hin zum lakonischen Onkel Phil.
"Geoffrey, bring me my tools." – "Do you mean your knife and fork, sir?" (Phillip & Geoffrey)
"Yo, this is better than Love Boat! This boy gonna be maxing and relaxing." – "Hold on just a minute, son. We promised your mother that you're here to work hard, straighten out and learn some good old-fashioned American values…" – "Dad, I need $300!" (Will & Phillip & Hilary)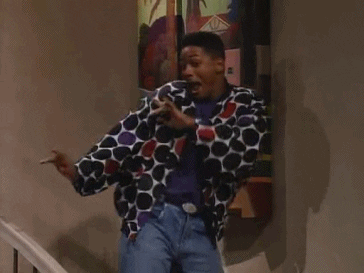 Buchstaben gefunden?
Wie im Gewinnspiel-Beitrag zum "sAWEntskalender" erläutert, KANN jeden Tag ein gesuchter Buchstabe im Türchen-Beitrag versteckt sein. Maximal einer pro Tag, vielleicht auch mal gar keiner. Hast du ihn gefunden oder bist dir sicher, dass es keinen gibt? Dann schreib uns die Tages-Lösung über das Kontaktformular hier und sichere dir bei richtiger Einsendung ein Gewinn-Los:
Wie ist welcher Buchstabe versteckt?
Solltest du mithilfe der bisher entdeckten Buchstaben den gesuchten Serientitel erraten haben, schick deinen Lösungsversuch über das Formular im großen Gewinnspiel-Beitrag. Dort gibt es auch alle Infos zu den Preisen und dem Ablauf des Gewinnspieles.

Bilder: NBC

-->