Und zack, da ist er schon, der zweite Advent! Zeit fürs Türchen Nummer 10. Diesmal möchte ich jemanden vorstellen, der keine Vorstellung benötigt. Sofern man in den 90er groß geworden ist oder schon groß war. Denn kein anderes Gesicht hat man in der damaligen, alltäglichen Fernsehlandschaft häufiger gesehen als das von Mister Edward "Ed" O'Neill.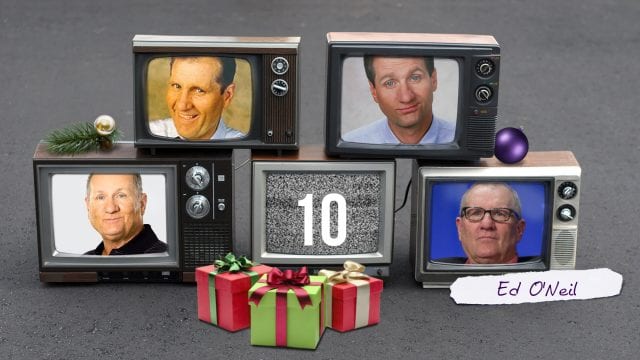 Im Rahmen unseres
sAWEntskalenders
gibt es jeden Tag eine Hommage auf einen erwähnenswerten Seriendarsteller – und immer wieder versteckte Buchstaben. Wer als erstes das gesuchte Serien-Zitat aus ihnen bildet, kann
sich einen Preis aussuchen
. Alle vier Tage gibt es einen Tipp von uns. Viel Spaß beim Durchschauen und Rätseln!
Ed O'Neill hat mit seiner Rolle des Damenschuhverkäufers Al Bundy sein Lebenswerk geschaffen. Die dazugehörige Serie "Eine schrecklich nette Familie / Married with Children" lief über 11 Staffeln lang im Fernsehen und auch darüber hinaus in zig Wiederholungen. Seit 1992 wurde sie auch im deutschen Fernsehen gezeigt und ich habe ich mir die Serie als Kind wirklich gern angesehen. Auch wenn dass rückblickend betrachtet, nicht die beste Entscheidung war. Denn das Prinzip der Serie ist wirklich simpel – Al (zynisch, frauenfeindlich, unterbezahlt/pleite) versucht sein Leben zu meistern. Seine Versuche bringen ihn aber immer wieder zurück auf den Boden der Tatsachen, und zurück zu seiner Frau. Die Sprüche sind teilweise sehr derbe und ich gebe zu, dass das nicht jedem gefallen dürfte. Letztendlich ist Al Bundy dann aber doch nur ein zahnloser Tiger, der seine Frau nie betrügen könnte und auch stehts zu seinen Kindern hält. Sprüche hin oder her.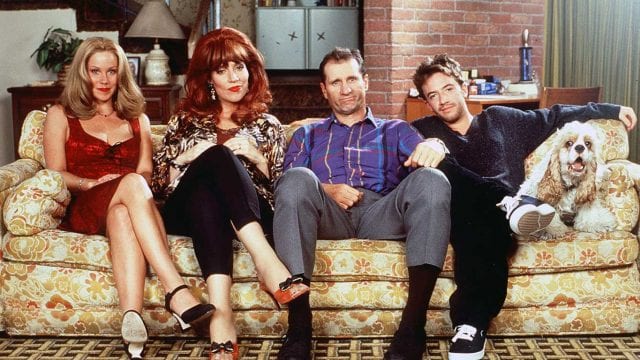 Heute würde das Konzept wohl nicht mehr aufgehen, denn die Charaktere waren mehr als stereotyp und überzeichnet. Peggy Bundy als Hausfrau, die allerdings nicht kochen kann. Bud Bundy als kleiner Mann, der versucht das andere Geschlecht für sich zu begeistern. Alles nicht sehr originell aber trotzdem spaßig. Wenn Al seiner radikal-feministischen Nachbarin Marcy das Benzin klaut oder er eine Demo seine "NO MA'AM" Organisation startet. Ed O'Neill konnte es mir verkaufen. Ob das höhere Schauspielkunst ist, wage ich auch zu bezweifeln. Aber die Rolle hat Ed einen Stern auf dem "Walk of Fame" eingebracht. Witzigerweise direkt vor einem Schuhgeschäft.
Wayne's World
Bei mir im Freundeskreis gibt es ein paar Filme, die einen solchen Kultstatus haben, dass sie regelmäßig rezitiert werden. Die beiden "Wayne's World" Teile mit Mike Meyers sind zwei davon (aktuell ist wieder "Schöne Bescherung und "Kevin allein zu Haus" angesagt). In beiden Filmen hatte Ed eine Nebenrolle als Diner-Besitzer Glen. Natürlich hat das seinen Star-Faktor für mich damals wesentlich erhöht. Für ihn war es wohl eher ein Nebenjob.
Modern Family
In den 2000er Jahren war es dann eher ruhig um den mittlerweile 71jährigen Ed O'Neill. Vereinzelte Auftritte in TV-Serien hatte er zwar, aber das nächste große Ding ließ auf sich warten. Bis 2009, in dem Jahr startete die Sitcom "Modern Family" in der Ed eine Hauptrolle ergattert hat. Als Familienoberhaupt Jay Pritchett kümmert er sich um seine neue Frau, seine erwachsenen Kindern und seinen Stiefsohn Manny. Es ist viellicht nicht direkt erkennbar, aber es gibt ein paar Ähnlichkeiten zu Al Bundy. Gut, Jay Pritchett ist mit seiner Schrankfirma sehr erfolgreich, besitzt ein großes Haus und ist damit das komplette Gegenteil zu Al Bundy. Es geht mir eher um die Einstellung der Beiden. Beide sind sehr festgefahren in ihren Ansichten und diese sind auch noch sehr altbacken. Beispiel: Beide wollen nicht, dass ihre Ehefrauen arbeiten. Beide haben Probleme mit Homosexualität, wobei Jay einen homosexuellen Sohn hat. Und sie haben beide eine sehr ausgeprägte Beziehung zu Ihrem Hund. Leider spricht die kleine Bulldogge Stella nicht wie Buck in der "Schrecklich netten Familie" ;) Mittlerweile läuft Modern Family auch schon in der neunten Staffel. Eine zehnte Staffel ist auch schon bestätigt.
Wir haben also noch ein paar Jahre mit Ed vor uns.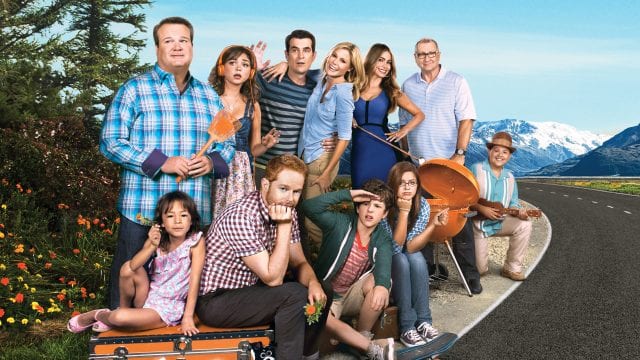 Euch nun einen schönen zweiten Advent, ich mach mir ein paar Folgen "Modern Family" an.

-->