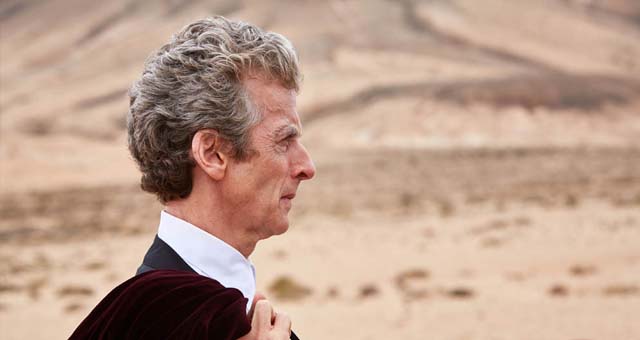 Vor einigen Tagen dürfte es den Doctor Who Fans eiskalt den Rücken hinunter gelaufen sein, denn ihr aktueller Darsteller, Peter Capaldi, hatte angedeutet, dass er sich vorstellen könnte, dass die aktuell sich im Dreh befindliche Staffel 10 seine letzte Staffel als Timelord sein könnte.
Capaldi geht mit der aktuellen Staffel in seine dritte Season und läge damit im Trend, wenn er denn gänge, wenn man so will. Auch die letzten beiden Doktoren, Matt Smith und David Tennant, beendeten ihre Who Karriere jeweils nach drei Staffeln.
"Season 10 could be my final year. It's terrifying. I love Doctor Who but it can be quite an insular world and I do want to do other things. There will come a time when this is over. But I knew that when I started." (Peter Capaldi)
Muss man sich als Fan der Serie nach einer neuen Companion nun auch schon wieder an einen neuen Timelord gewöhnen? Möglicherweise. Möglicherweise auch nicht.
Denn Steven Moffat, der selber nach dieser Staffel den Stab an Chris Chibnall übergeben wird, hat hierzu eine klare Meinung, die er in der neuesten Ausgabe des Doctor Who Magazines formulierte. Und diese dürfte jedem Fan der Serie – oder zumindest denen, die es mit Peter Capaldi halten – ein Lächeln ins Gesicht zaubern.
"I have no reason to suppose that I'm writing out a Doctor!" (Steven Moffat)
Damit ist die Gefahr natürlich noch nicht gebannt, denn noch ist man ja mitten drin im Dreh zur neuen Staffel. Und ein Drehbuch ist mal schnell geändert bzw. geschrieben.

via: cultbox

-->