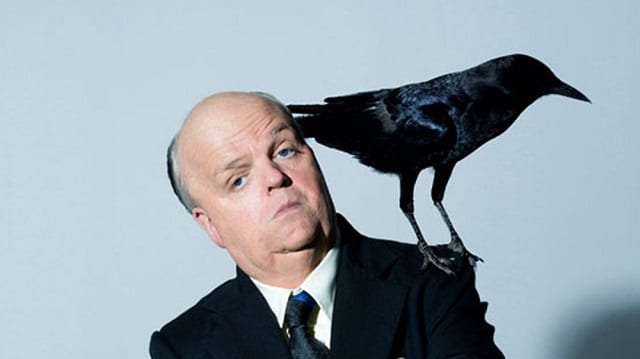 Die Dreharbeiten zur 4. Staffel laufen schon seit einiger Zeit in London, nach und nach kommen weitere Infos zur neuen Staffel ans Tageslicht. Oder werden eben offiziell verbreitet. Darunter fällt auch die Bekanntgabe, dass man mit Toby Jones einen großen Fisch aus dem üppigen Teich britischer Darsteller für die Rolle eines Gegenspielers Holmes gewinnen konnte.
Was man bisher wusste, war, dass Jones in der zweiten Episode der 4. Staffel eine Rolle übernehmen wird, wen Jones darstellen werde, war bis gestern ein großes Geheimnis. Jones selber war "excited and intrigued by the character" und Steven Moffat haute noch einen oben drauf mit "bringing to life one of Doyle's finest villains".
Toby Jones selber ist im Serien- wie im Filmgeschäft mehr als "drin" und konnte in seinen zahlreichen Rollen mehr als überzeugen, hier sei im Serienbereich auf "Detectorists" oder auch auf "Wayward Pines" verwiesen, im Filmbereich muss man natürlich seine Rolle als Arnim Zola im MCU erwähnen. Die Auflistung seiner Nominierungen für etliche internationale Filmpreise würde hier den Rahmen sprengen. Was man aber sagen kann, ist, dass man mit Toby Jones einen wahrhaft überzeugenden Darsteller gefunden hat, der einem Benedict Cumberbatch schauspielerisch Paroli bieten wird.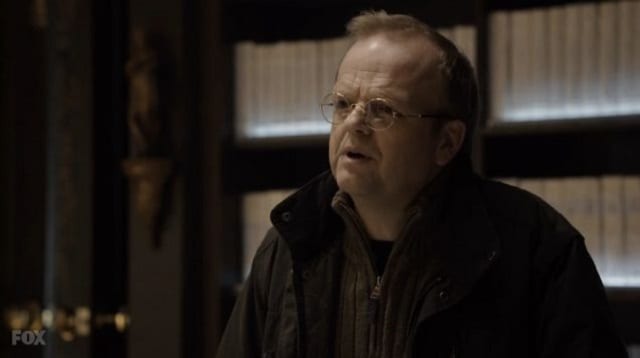 Die Sherlock Foren waren in dieser Erwartung auf einen tollen Schlagabtausch natürlich voll mit Spekulationen, ich selber hatte mich da raus gehalten, dafür habe ich zu wenige Sherlock Holmes Romane gelesen auch wenn die alle bei mir zuhause rumliegen, als das ich wirklich eine Idee gehabt hätte. Dafür gibt es zu viele Romane und auch Kurzgeschichten rund um unseren Lieblingsdetektiv.
Nun wurde enthüllt, wen Toby Jones spielen wird: Culverton Smith. Hä?
Mir ist dieser Name völlig unbekannt, Smith kommt auch nur in einer Kurzgeschichte vor, "The Adventure of the Dying Detective", aus dem Jahre 1913. Smith wird als hinterhältig, clever und schmierig beschrieben aber auch als klein und unscheinbar. Also ich sehe da Toby Jones 1=1 "beschrieben".
In der Kurzgeschichte selbst treibt er mit seinen Wissen um tropische Krankheiten sein Unwesen – die zweite Episode dürfte also recht giftig werden auch wenn der konkrete Inhalt und der Umfang der Episode natürlich noch nicht bekannt ist.
via: cultbox.co.uk