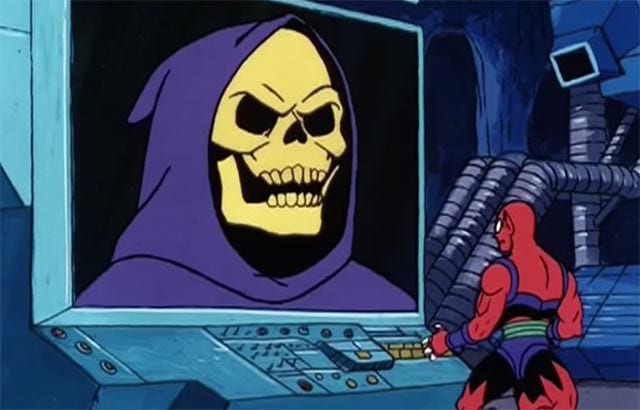 He-Man war ja ein bisschen vor meiner Zeit. Ich habe es irgendwie wahrgenommen, jedoch nie wirklich viel geschaut. DreamWorksTV scheint noch immer angetan von dem Zeichentrick-Klassiker und hat einen feinen Supercut erstellt, indem wir fast zwei Minuten lang die besten Beleidigungen zu hören bekommen, die Bösewicht Skeleton in der Serie abgeliefert hat. Not bad!
"Skeletor hasn't just mastered evil, he's also mastered the art of the BURN! Watch some of skeletor's funniest, punniest, most rediculous insults in the history of He-Man and the Masters of the Universe!"
Kein Wunder, dass viele Kinder derart verdorben sind durch den Anblick dieser Serie!
via: b3ta