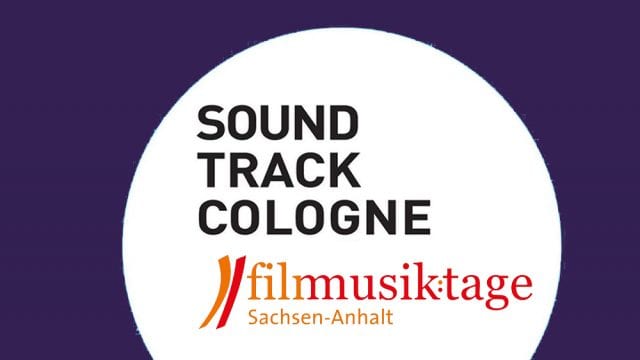 Bevor es nächste Woche wieder los geht mit der wöchentlichen Serien-Soundtrack-Vorstellung (3. Staffel!), nenne ich Euch diese Woche nochmal zwei wirklich spannende und relevante Veranstaltungen zum Thema Soundtrack in 2016. Ich schaue mal, dass ich es dieses Jahr auch zu beiden Events schaffe – vielleicht sieht man sich!
SoundTrack_Cologne
Die SoundTrack_Cologne findet 2016 zum 13. Mal statt, und zwar vom 24. bis 28. August 2016. Mit über 700 Fachbesuchern ist der Kongress in Köln im Prinzip das führende Branchenforum für Filmmusik in Europa. Es ist der größte deutsche Fachkongress für Musik und Ton in Film, Games und Medien. In rund 30 Diskussionsrunden, Panels, Workshops und Networking Events stehen aktuelle Entwicklungen in Kultur, Recht, Markt und Technik der Medienmusik im Fokus, sowie Business-Cases, Professionalisierung und Vernetzung. Als Gäste waren schon Chris Hülsbeck, Klaus Doldinger, Steve Blame oder Volker Schlöndorff mit dabei. Das Programm für dieses Jahr steht noch nicht – aber sobald da die Infos rauskommen, werde ich sie hier posten.
Filmmusiktage Sachsen-Anhalt
Vom 23. bis 29. Oktober 2016 finden die Filmmusiktage Sachsen-Anhalt statt. Klingt provinziell, ist aber als zweite große Soundtrack-Veranstaltung in Deutschland anzusehen. Immerhin wird hier der Deutsche Filmmusikpreis verliehen, und im vergangenen Jahr war Emmy-Gewinner Jeff Beal (House of Cards) einer der Speaker. Die Filmmusiktage Sachsen-Anhalt sind eine Initiative des International Academy of Media and Arts e. V. (IAMA) in Zusammenarbeit mit dem Land Sachsen-Anhalt. Sie finden seit 2008 statt. Das Programm für dieses Jahr steht wie in Köln noch nicht, aber sobald ich etwas weiß, melde ich es hier bei sAWE.
Infos zu den Filmmusiktage Sachsen-Anhalt