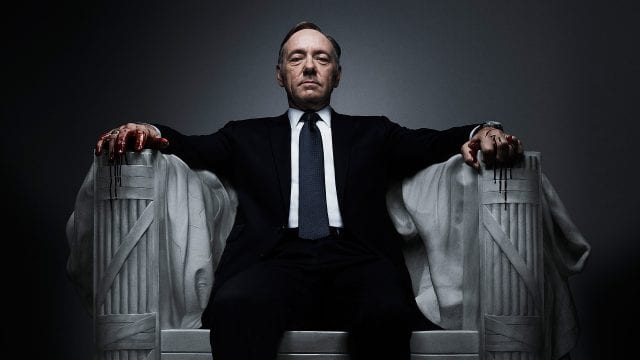 Die ersten Emmy-Entscheidungen sind gefallen: Letzte Nacht wurden die Creative Arts Emmys verliehen. Die Primetime Emmys zu den besten Serien und Hauptdarstellern werden nächste Woche verliehen – unser Gewinnspiel dazu läuft ja noch. Besonders interessant ist der Blick auf die Entscheidungen von letzter Nacht für mich natürlich in Sachen Musik: Bei den Scores waren zwei Komponisten im Rennen, die ich schon in unserer Serie "Soundtrack der Woche" vorgestellt hatte: Jeff Beal für House of Cards und Bear McCreary für Outlander. Dazu kamen Duncan Thum für Netlix' Chef's Table, Maurizio Malignini für die BBC-Serie The Paradise, Abel Korzeniowski für Penny Dreadful sowie Mychael und Jeff Danna für Tyrant. Erfreulich aus sAWE.tv-Sicht: Mit Jeff Beal hat sich einer der beiden bei uns vorgestellten Scores durchgesetzt. Schade natürlich für Bear McCreary, dessen Outlander-Score mein Favorit war. Schließlich hatte er viel Herzblut ins Scoring gesteckt. Aber was einen trösten kann: Nächste Woche veröffentlicht er bereits den zweiten Teil seines Outlander-Scores – werden wir dann natürlich wieder ausführlich reinhören und vorstellen.
.
Zurück zu Jeff Beal: Natürlich hat es auch der House of Cards-Score definitiv verdient, mit dem Emmy ausgezeichnet zu werden. Ich hatte ja vorletzte Woche den Score als Abschluss der ersten Staffel unserer Reihe ausführlich vorgestellt und entsprechend gewürdigt. Übrigens: Bei aller Konkurrenz konnte sich Bear McCreary schon mit Jeff Beal freuen – er gratulierte umgehend via Twitter:
Congrats to my good friend Jeff Beal for his well-deserved #Emmy for his @HouseofCards score! :) pic.twitter.com/yHWbZ3A0pc

— Bear McCreary 🐻🎶 (@bearmccreary) September 13, 2015
Zum Gewinn bei den Emmys gibt es hier ein schönes Interview von Zach Laws von GoldDerby, das er mit Jeff Beal im Vorfeld der Emmy-Entscheidung geführt hat und das ich Euch nicht vorenthalten möchte:
Jeff Beal würdigt darin den Einfluss von Kevin Spacey auf seine Scoring-Arbeit von House of Cards:
For me, there's a few actors who have always been on my bucket list, and Kevin Spacey was one of those names. And so the idea that I'm scoring a Kevin Spacey performance, and not just a movie, but now 36 hours of that, that's a real dream come true, to have that kind of person you're in support of in this musical score. I like to write chronologically, so the first scene I ever scored was the opening of the pilot, when he comes outside and a dog has been hit by a car. It's a great little microcosm of the whole show: breaking the fourth wall; this very dark tone; this sense of metaphor. There's a complexity in Kevin's performance, and I really wanted to give this character that he's created a sense of layers.
Mehr zum Score und zu den Hintergründen von Jeff Beals Kompositionen zu House of Cards findet Ihr wie gesagt in der entsprechenden Folge unserer Soundtrack der Woche-Serie.
Wonderful talking with Academy Award-winning composer Mychael Danna @The_SCL #Emmys nominee reception last night! pic.twitter.com/iy88ZfnORW

— Bear McCreary 🐻🎶 (@bearmccreary) September 11, 2015
Jeff Beal – vorab schon dreimal Gewinner der Emmys (für Monk, Nightmares and Dreamscapes: From the Stories of Stephen King und The Company) – war übrigens auch noch in einer weiteren Kategorie nominiert: für das beste Main Title Theme, hier allerdings für die Miniserie The Dovekeepers. Den Emmy hat er nicht gewonnen, sondern Dustin O'Halloran für die Amazon-Serie Transparent. Nominiert waren hier außerdem Daniele Luppi für Marco Polo, John Debney und Brucs Broughton für Texas Rising sowie noch einmal Mychael und Jeff Danna für Tyrant sowie Abel Korzeniowski für Penny Dreadful.

-->