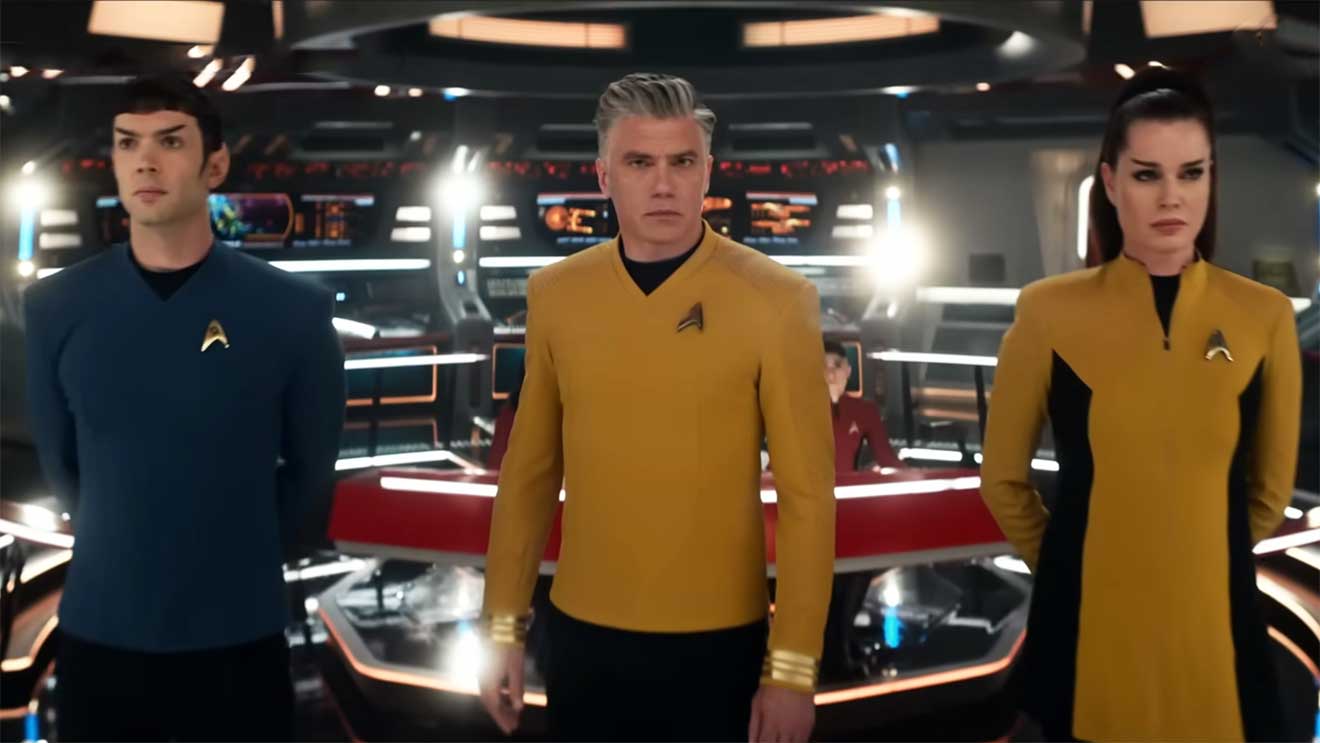 Dass die zweite Staffel der "Star Trek"-Serie "Strange New Worlds" im Sommer (dieses Mal auch bei uns in Deutschland, in Österreich sowie in der Schweiz) starten würde ist bereits bekannt, jetzt hat Paramount+ auch endlich erste Bewegtbilder zur Fortsetzung springen lassen. Der erste Teaser-Trailer ist mit knapp zwei Minuten Spieldauer deutlich näher im "Trailer"- denn im "Teaser"-Bereich und dürfte einigen Trekkies ordentlich Vorfreude auf das bereiten, was wir bald rund um Christopher Pike und sein Team auf der U.S.S. Enterprise zu sehen bekommen werden.
"Get ready for a mountain of entertainment from Paramount+, the brand-new streaming service that's always worth watching. With blockbuster movies, new originals and exclusive series plus a huge variety of iconic drama, action, reality, comedy, documentaries and kids shows, there's something for everyone to enjoy."
Die zweite Staffel von "Star Trek: Strange New Worlds" wird am Donnerstag, den 15. Juni 2023, auf Paramount+ anlaufen – sowohl in den USA als auch parallel dazu hierzulande über die Streaming-Plattform. Insgesamt wird es zehn Folgen zu sehen geben, die allesamt im Wochenrhythmus bereitgestellt werden. Eine Folge davon wird ein Crossover mit der animierten Serie "Star Trek: Lower Decks" darstellen, was interessant werden dürfte. Vor allem auch, weil jene Serie hierzulande über die Plattform Amazon Prime Video zu sehen ist. Aber schön zu sehen, dass das Franchise mit seinen zahlreichen Produktionen jene Verzweigungen einzugehen wagt! Gerade der Wechsel zwischen Realfilm-Schauspieler:innen und animierten Darstellungen dürfte interessant werden.
Abschließend wollen wir euch noch das offizielle Postermotiv zur zweiten Staffel von "Star Trek: Strange New Worlds" zeigen: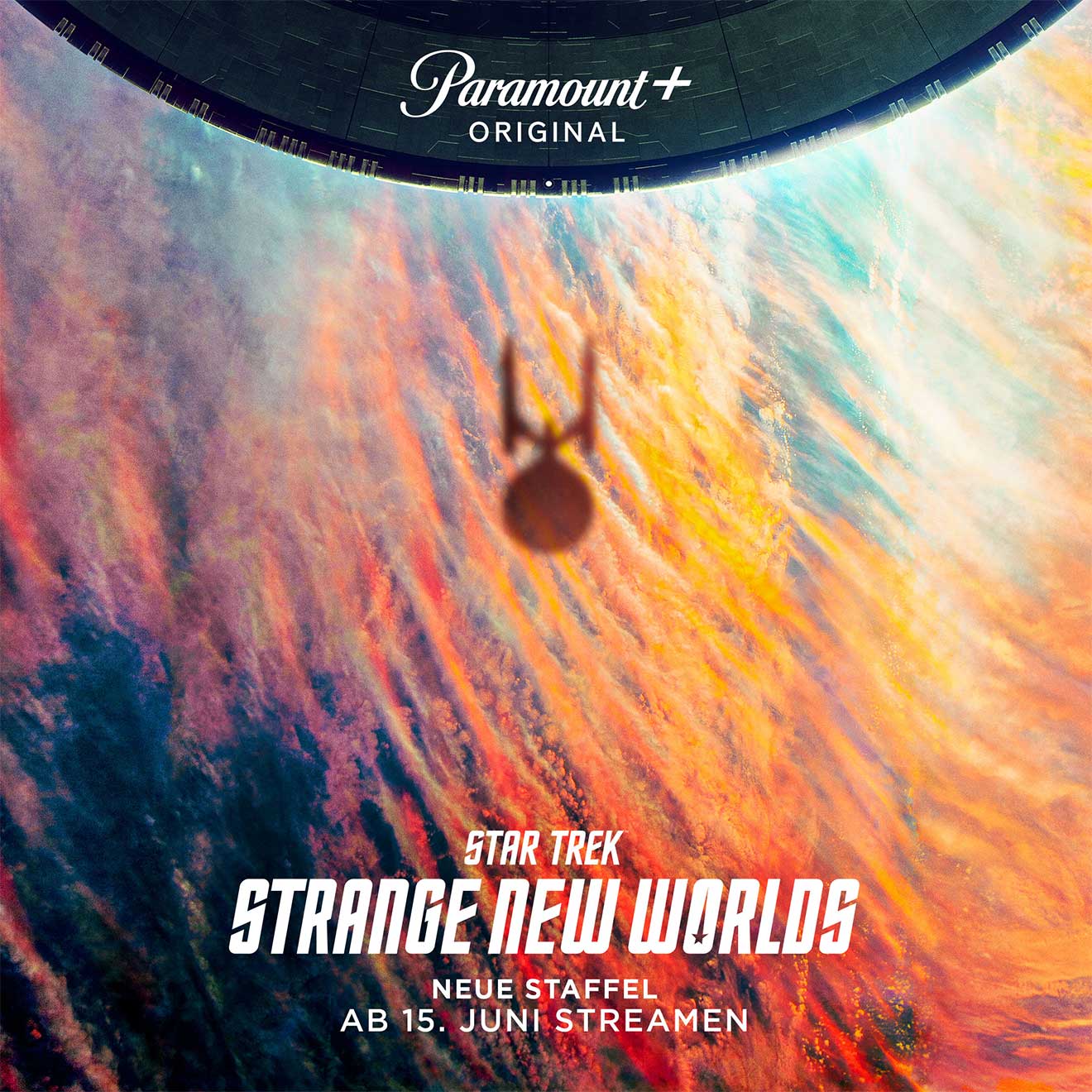 Bilder: Paramount+

-->