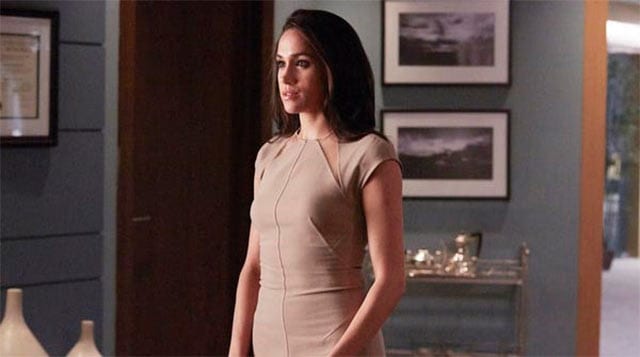 Das war sie also. Die letzte Folge der neuen Staffel Suits. Irgendwie hatte sie doch gerade erst angefangen und ist zehn doch eine seltsame Anzahl an Folgen. Okay, macht Game of Thrones immer, aber Suits hat uns bislang immer im Dutzend erfreut. Aber gut, die Luft war eh bereits zu Folge 8 ein wenig raus, ähnlich seltsam wirkt dann auch das Ende.
Mike und Rachel haben geographische Probleme, wobei Mike sich zunächst als ungewohnt direkter und egoistischer Idiot verrät. Passt eigentlich nicht ganz zum bislang gezeichneten Charakter, aber die ratsuchende Szenerie bei Harvey macht es wieder wett.
Dazu sehen wir einen alten Bekannten in der Folge: Travis Tanner ist mal wieder als Gegenspieler am Start. Ein paar schöne Ballwechsel mit Harvey, aber irgendwie wirkt es seltsam, dass so ein Gegenspieler in der letzten Folge eingeführt wird und entsprechend schnell ist er auch wieder abgemeldet.
"I hope you still got the quarter I gave you, 'cause it's time to call your mom." (Harvey)
Highlights waren definitiv alte Bewerbungsfotos von Louis und Harvey. Knaller! Dagegen läuft dann der Cliffhanger der Season, der eigentlich nur zeigt, dass erneut jemand das Geheimnis von Mike erahnt. Dejavu anyone? Die letzte Szene war dafür dann doch irgendwie blass, da man eigentlich keine wirkliche Angst um Mike mehr besitzt.
Meine Meinung:
So war diese Folge leider auch nur unterhaltsames "Leicht-überm-Schnitt". Die Staffel hatte sicherlich seine Höhen, erst recht zu Beginn, aber so ganz entwickeln wollte sie sich nie. Oder zu sehr. Es ging zu oft hin und her und etwas hat auch die Abwechslung gefehlt. Dennoch hat sie einen am Ball gehalten und immer wieder mit schönen Kleinigkeiten belohnt. Und hey – ich habe es geschafft, eine komplette Staffel hier mehr oder minder regelmäßig zu rezensieren! Und ich glaube, das haben sogar zwei, wenn nicht drei Leute gelesen. Bringet mir den Schampus!