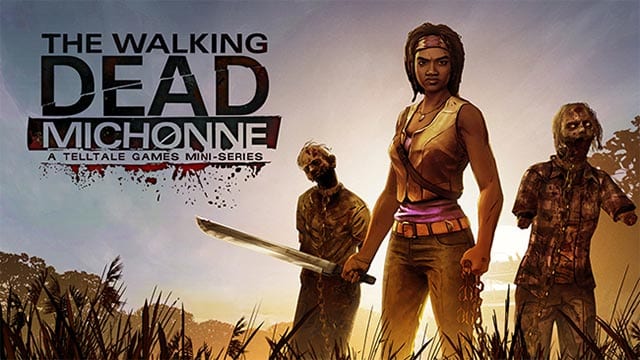 Zuletzte hatte Adventure-Programmierer Telltale mit der Game of Thrones-Reihe für Gesprächs- und vor allem Zock-Stoff gesorgt. Doch auch die Fans der The Walking Dead-Umsetzung dürfen sich wieder freuen: auf der E3 wurde eine Mini-Abkopplung bekannt gegeben, die sie um den AWESOME-Charaktere Michonne drehen wird.
"The Walking Dead: Michonne – A Telltale Games Mini-Series" soll aus drei Episoden bestehen und eine Lücke in den Comics füllen.
"The story explores her untold journey during the time between issues #126 and #139. Through this Telltale Games mini-series of 3 episodes, players will discover what took Michonne away from Rick, Ezekiel, and the rest of her trusted group… and what brought her back."
Die Wahl auf Michonne als zentraler Charakter der Fortsetzung sei bewusst gefallen, sagt Serien-Schöpfer Kirkman:
"In many ways, Michonne herself is a reflection of the world of The Walking Dead. She is brutal and cold on the outside, but deep beneath what is broken, she remains hopeful, trying to claw her way out of the darkness that surrounds her."
Schön zu sehen, wie die unterschiedlichen TWD-Wiesen mehr und mehr zusammen wachsen. Um den Michonne-Ableger spielen zu können, wird zumindest Episode 1 von der Telltale-Ausgabe "The Walking Dead: Season Two" benötigt (schöne Geldmacherei…). Ab Herbst kann dann gezockt werden. Mehr Informationen gibt es bei Telltale im Blog.