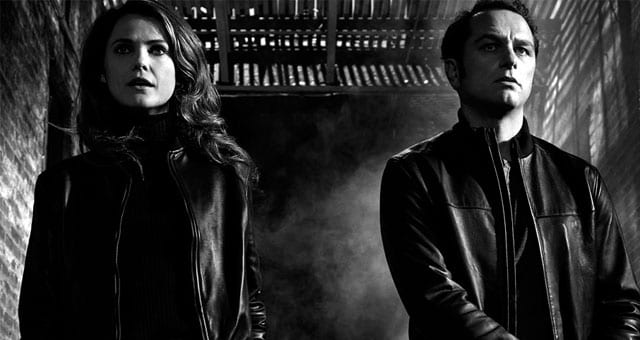 Die FX Serie "The Americans" gehört zu den Serien, die mich mit ihrer ersten Staffel echt weggebeamt aber mich dann aus unerklärlichen Gründen verloren haben. Irgendwie habe ich wohl nicht den Eindruck, die neuen Folgen unbedingt sofort sehen zu müssen. Die Staffeln Zwei und Drei schlummern also schon eine ganze Zeit auf meiner Festplatte.
Die Qualität der Serie ist für mich eine Art fall-back Versicherung für schlechte Serienzeiten, wenn ich gerade mal nicht weiß, was ich schauen soll. So habe ich immer eine tolle Serie in der Hinterhand, auf die ich wieder aufspringen kann und sogar gleich mehrere Staffeln hätte, die ich dann anschauen könnte.
"Through its first four Seasons, critics have lauded The Americans as one of the best shows in television and, remarkably, a series that keeps getting better every year!" (Eric Schrier, Programmdirektor FX)
Diese Versicherung wird jetzt nun sogar noch "ergiebiger". Denn FX hat die Serie um eine fünfte und sechste Staffel verlängert. Die sechste Staffel wird dann auch das Serienfinale sehen.
Die fünfte Staffel wird 13 Folgen umfassen und im kommenden Jahr ausgestrahlt werden, die finale sechste Staffel wird dahingehend nur 10 Folgen umfassen und ist für 2018 geplant. Man werde damit den beiden Showrunnern die Möglichkeit geben, ihre Geschichte zu Ende zu erzählen, wie sie es immer geplant haben.
Seid ihr up to date bei "The Americans"? Sollte ich langsam mal wieder in die Serie einsteigen?
Bilder: FX