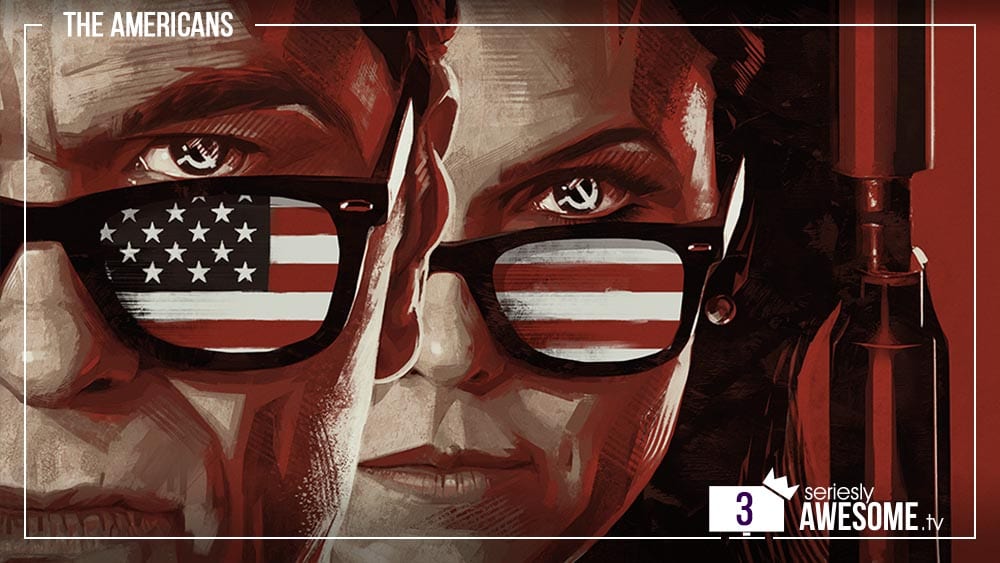 The Americans, meiner Meinung nach die aktuell beste Drama Serie. Im Jahr 2013 startete auf FX in den USA der kalte Krieg aufs Neue. Eine Familie, eine falsche Idendität, Mord, Intrigen und das ganz normale Leben in den 80er Jahren.
Im Rahmen unseres
sAWEntskalenders
gibt es jeden Tag Fan-Art zu einer Serie – und immer wieder versteckte Buchstaben. Wer als erstes das gesuchte Serien-Zitat aus ihnen bildet, kann
sich einen Preis aussuchen
. Alle vier Tage gibt es auch einen Tipp von uns. Viel Spaß beim Durchschauen und Rätseln!
Warum also nicht The Americans für unseren sAWEntskalender nehmen, dachte ich mir. Es wird schon nicht so schwierig sein, Fan-Art zu dieser Serie zu finden. Ok, nicht ganz so einfach wie bei Game of Thrones oder Doctor Who, aber immerhin erfreut sich die Serie in den USA bester Quoten und wird demnach eine ansehnliche Fangemeinschaft aufzubieten haben. Das zumindest war mein Gedanke, doch das Angebot ist mau – sehr mau. Trotzdem ziehe ich es durch, denn es gibt einige großartige Bilder, die zwar offiziell von FX veröffentlicht wurden, aber vielen nicht bekannt sein werden.
Fan-Art
Fangen wir zunächst mit echten Fan-Art Bildern an, bevor wir diese Seite mit offiziellen Bildern füllen.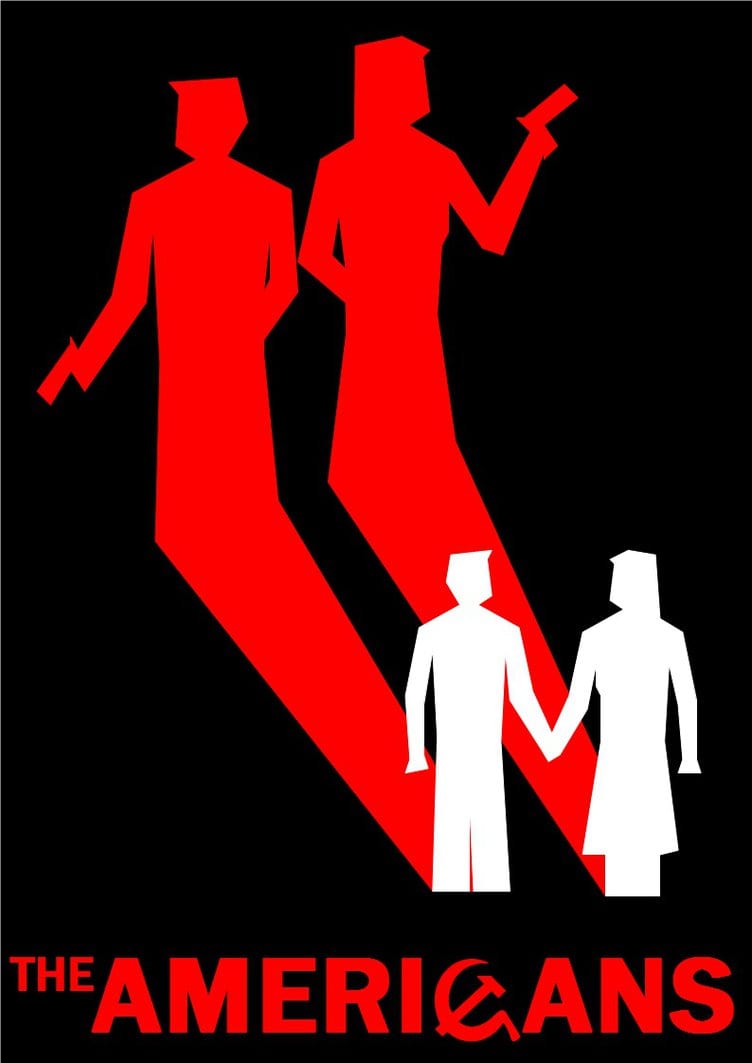 via: arryc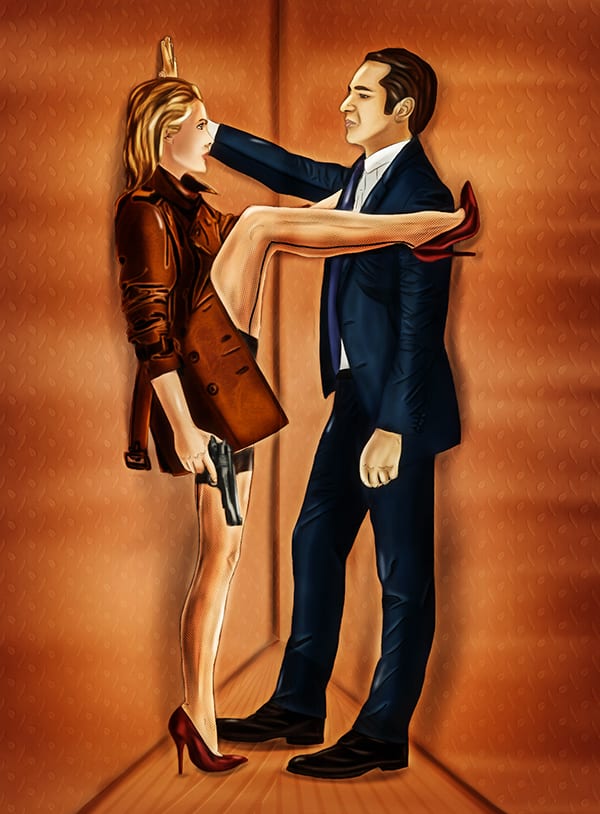 via: Franziska Nierath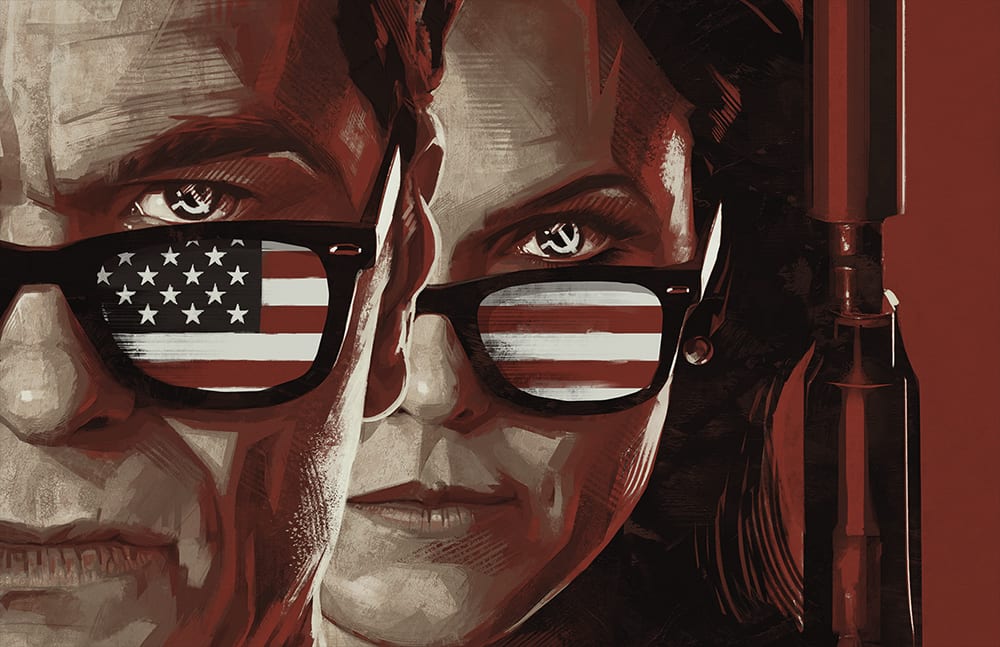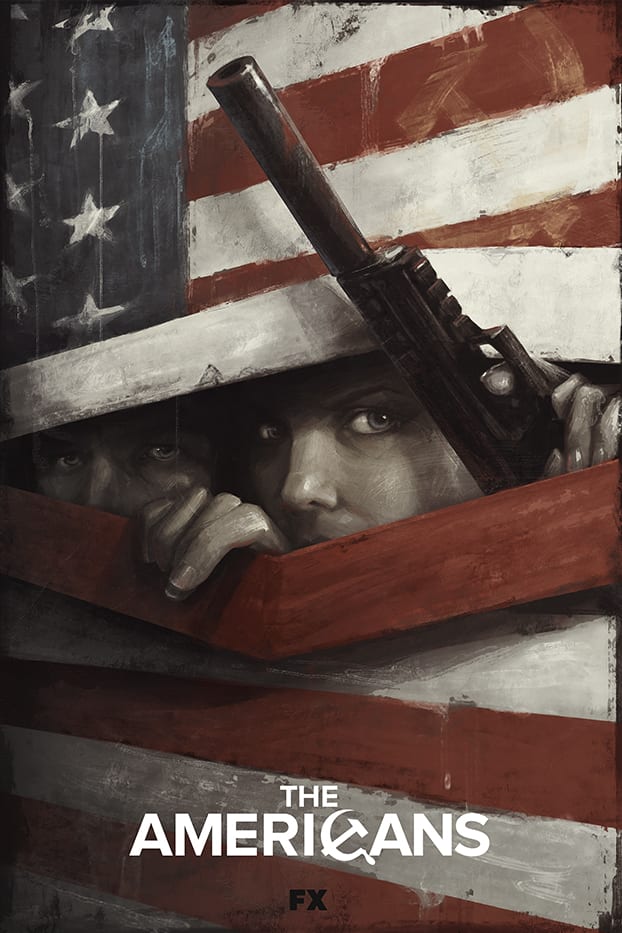 via: samspratt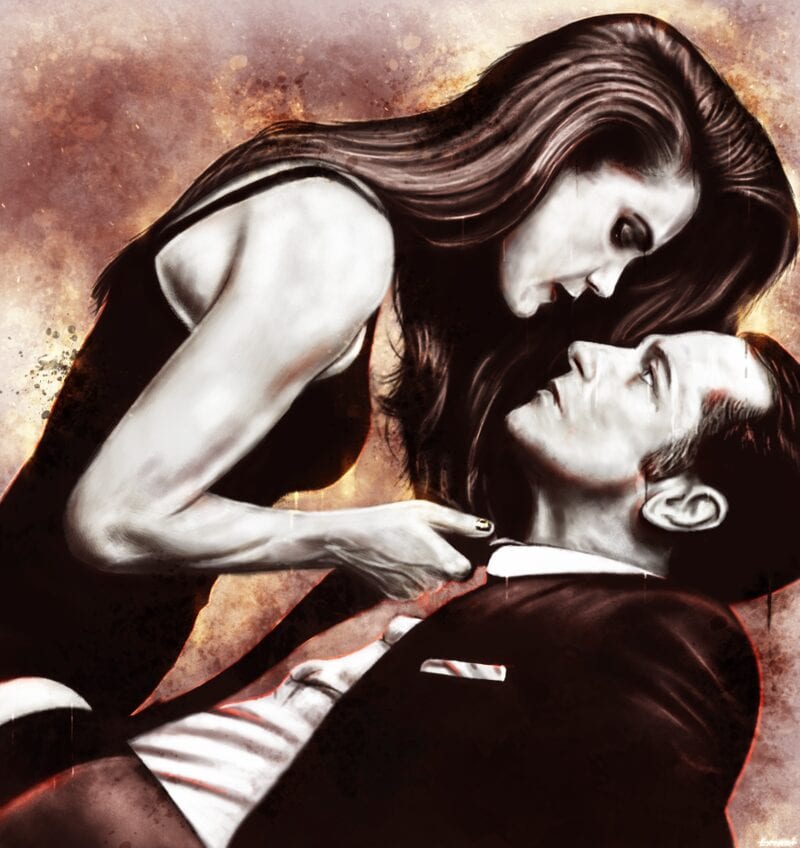 via: p1xer
Offizielle TV Art
Für The Americans haben sich einige Künstler mächtig ins Zeug gelegt und sehr geniale Poster und Promo-Bilder erstellt. Vielleicht gibt es deswegen auch so wenig Fan-Art, weil es einfach schon so viel zu dieser Serie gibt.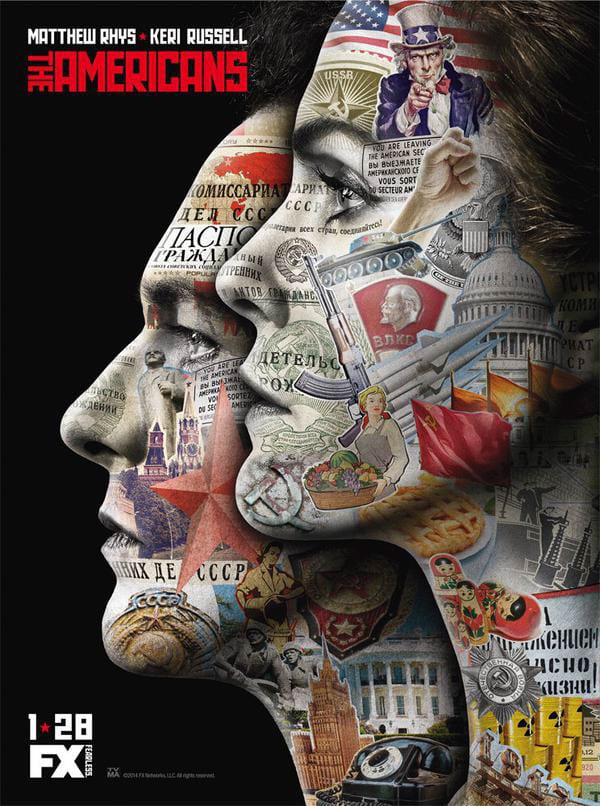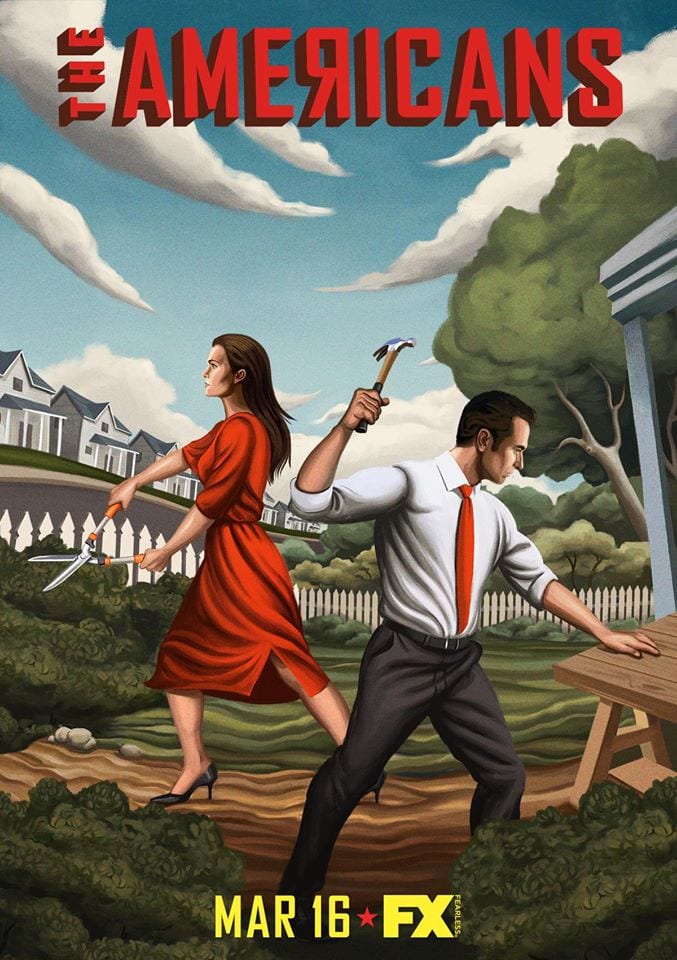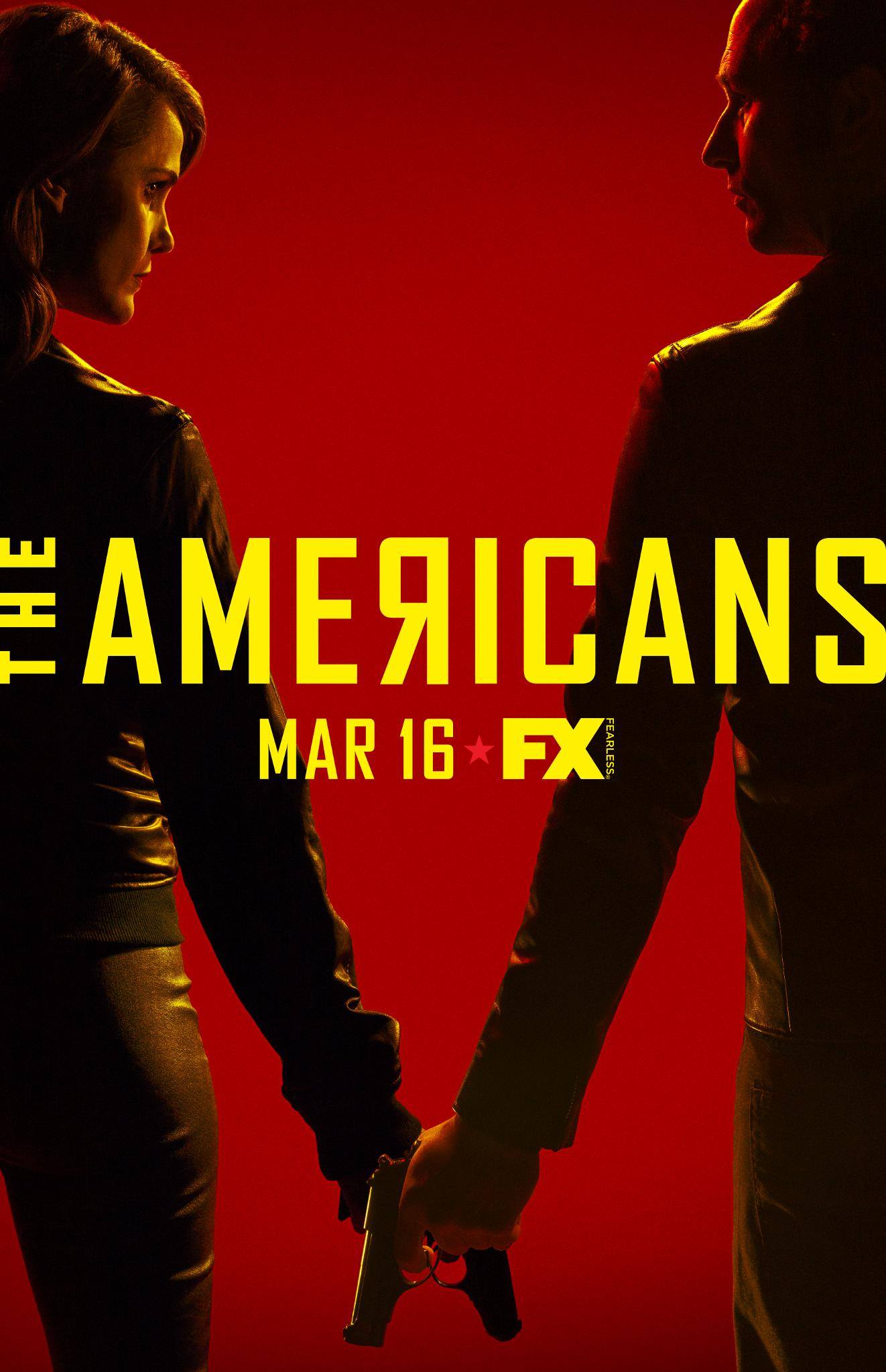 Und zu guter Letzt…
…noch ein paar geniale Promo-Videos. Ja ich weiß, eigentlich geht es um Fan-Bilder, dann schweife ich schon ab und bediene mich an offiziellem Material und bringe dann auch noch Videos. Aber ganz im Ernst, diese kleinen Promo-Videos beweisen, wie viel Mühe man sich gibt, diese Serie in Szene zu setzen.

The Americans Faceoff from Michael Lane Parks on Vimeo.

FX, THE AMERICANS "Bed" (Creative Director, VFX Supervisor) from Simon Brown on Vimeo.

The Americans Promo Package from Adam Gault on Vimeo.

THE AMERICANS PROMO from TBIK Inc. on Vimeo.

FX Americans s2 USA from BLOCK & TACKLE on Vimeo.

FX – The Americans Ident from Cardboard Castle on Vimeo.

FX – THE AMERICANS – "SHORTWAVE" from Matt Hubball on Vimeo.

The Americans Hammer and Ice from Michael Lane Parks on Vimeo.

-->