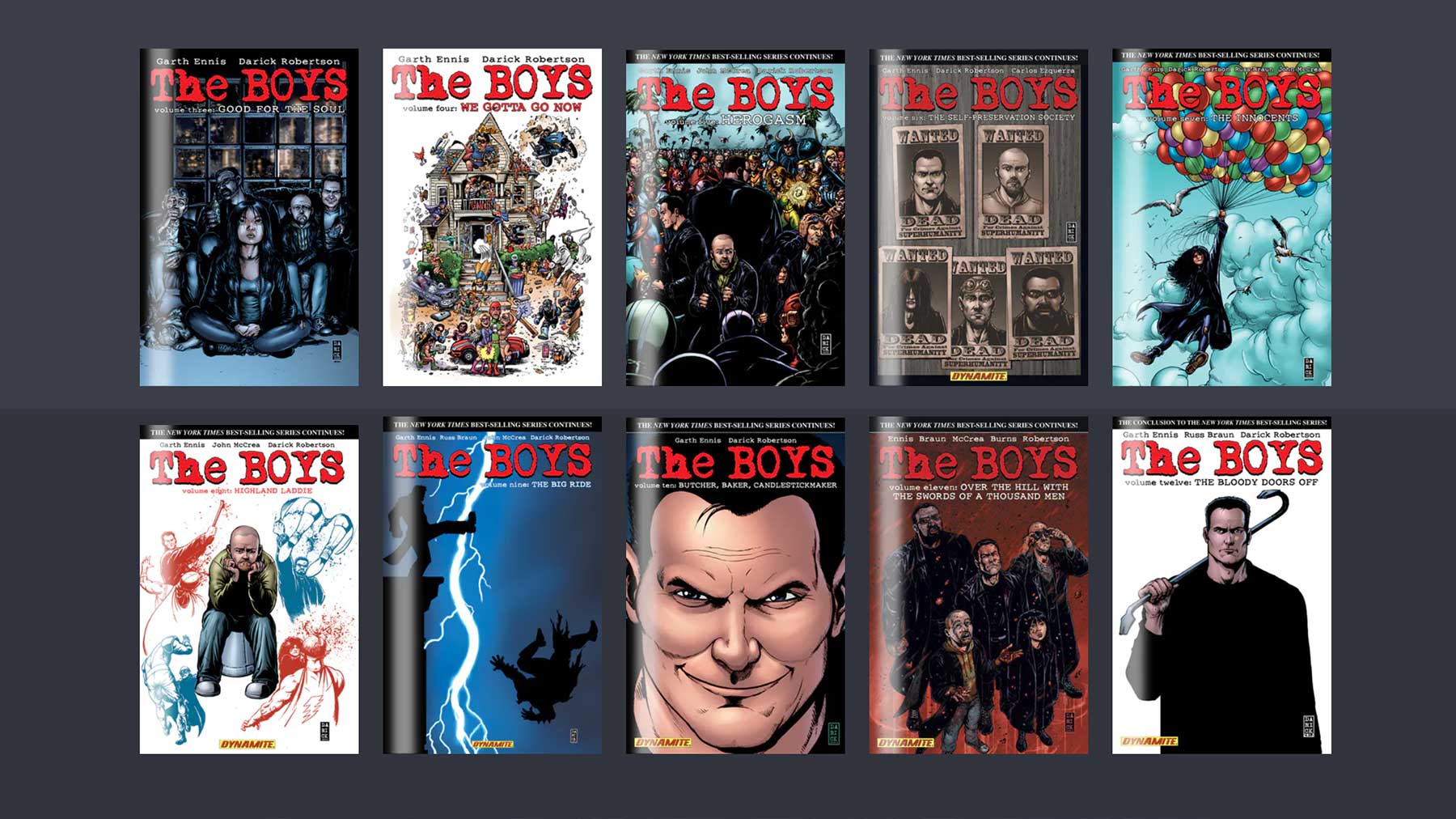 Nach "The Walking Dead" im Mai diesen Jahres haben die Leute vom Humble Bundle jetzt eine weitere Comicgrundlage als vergünstigte Aktion im Angebot, auf der eine sehr erfolgreiche Serien-Adaption basiert. "The Boys" weiß auch in der aktuell laufenden zweiten Staffel (hierzulande über Amazon Prime Video zu sehen) zu begeistern. Wer nicht genug von Butcher und Co. bekommen kann oder wie ich bislang noch gar keine Gelegenheit hatte, in die Graphic-Novel-Vorlage zu schauen, hat jetzt DIE Gelegenheit dazu – günstiger wird es und sie nämlich nicht mehr!
"Dynamite Entertainment packs a power-punch with this bundle full of The Boys and Project Superpowers comics! Get Project Superpowers Vol. 1, The Black Terror Vol. 1, The Boys Vol. 1, The Owl, The Boys: Dear Becky #1, and more. Plus, your purchase helps support the Whale and Dolphin Conservation!"
Ja, zusätzlich zu "The Boys" gibt es noch ein paar andere Comics, nicht wundern. Ab 0,83 Euro erhaltet ihr die ersten zwei Sammlungs-Ausgaben der Comicreihe (inklusive Vorwort von Simon Pegg!), ab aktuell 6,71 Euro geht es bis Ausgabe Sieben und dazu gibt es noch "The Boys: Dear Becky #1", bei 12,59 Euro oder mehr erhaltet ihr insgesamt zwölf Ausgaben von "The Boys" sowie noch "The Boys: Dear Becky #2" on top. Das sind sämtliche Ausgaben (also alle 72 regulären, die hier jeweils in den Sammelbänden zusammengepackt worden sind).
Hier könnt ihr das "The Boys" Humble Bundle kaufen und auch ein bisschen in den Ausgaben probelesen, so ihr noch immer nicht überzeugt seid. Hier zum Beispiel mal die allererste Seite der Reihe: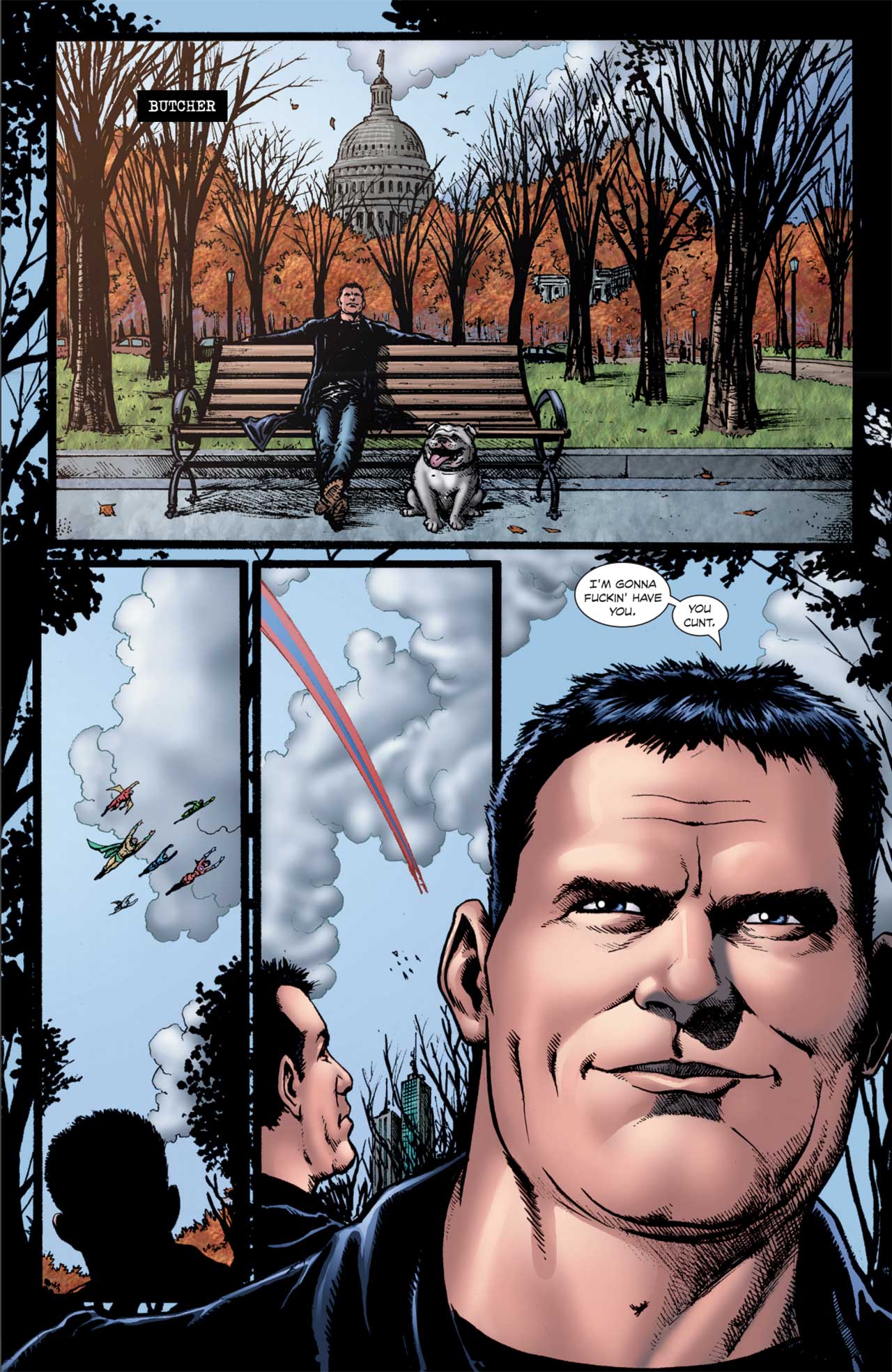 Noch bis nächste Woche Montag (28.09.2020) um 20:00 Uhr gilt dieses Angebot. Zugreifen! Ihr bekommt das Humble Bundle nicht nur super günstig, ganz nebenbei unterstützt ihr einen guten Zweck. Bei diesem Paket hier die WDC (Whale and Dolphin Conservation). Wer auf dem aktuellen Stand der Serie ist, dürfte wissen, wie super der Bezug zur Serie im Schutz von Walen und Delfinen ist.

Geschrieben wurden die "The Boys"-Comics übrigens von Garth Enni, der auch für "Preacher" verantwortlich ist. Mal schauen, wann das dann beim Humble Bundle landen wird. Da gab es wohl 2016 mal bereits eines, aber zur nächsten Staffel der Serien-Adaption wäre das doch auch was Feines für alle, die es damals verpasst haben.

Bilder: Humble Bundle

-->