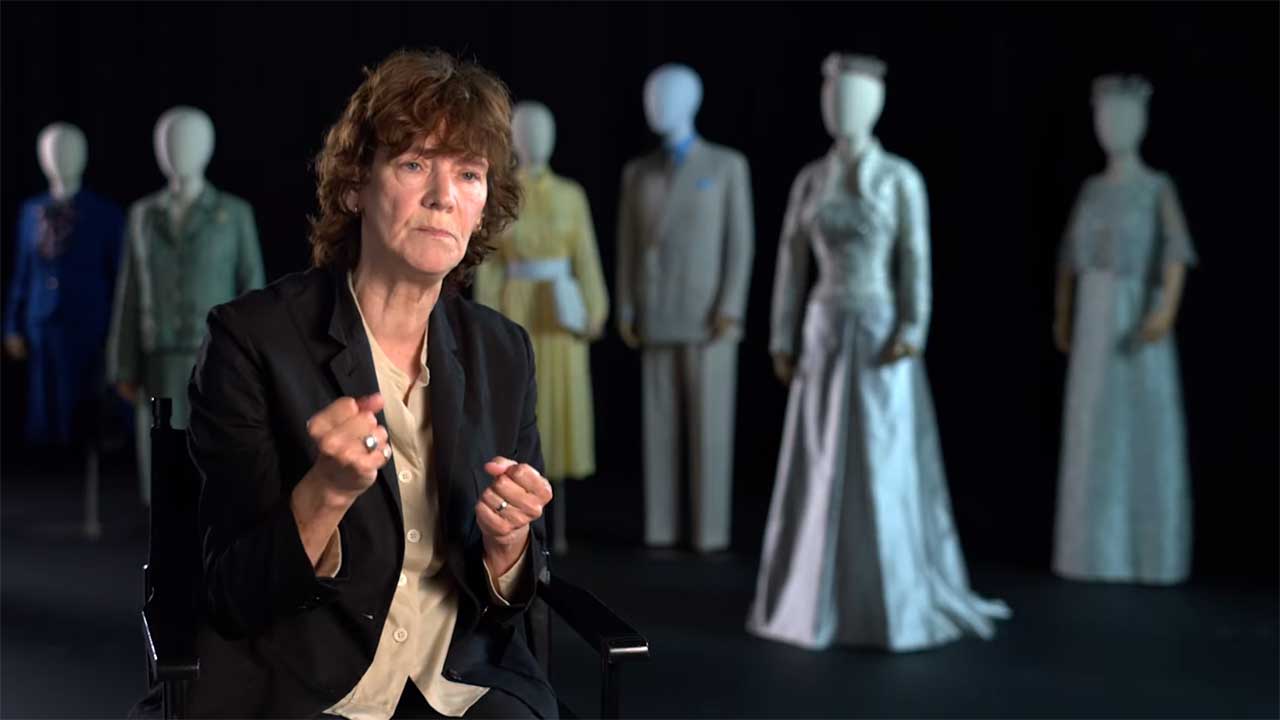 Über Requisiten und Kostüme wird bei Serien ja leider eher selten gesprochen, Behind-the-Scenes-Videos drehen sich oftmals eher um Spezialeffekte, die Dreharbeiten am Set oder höchstens mal die Locations. Daher ist es umso schöner, dass Netflix für die vierte Staffel von "The Crown" mal ein Featurette nur über die royale Garderobe veröffentlicht hat! Wobei bei historischen Serien wie dieser ja auch enorm viel zu beachten ist, was die Kostümierung der Charaktere anbelangt.
"From Princess Diana's wedding dress to Margaret Thatcher's extraordinary outfits, find out more about the stunning costumes created for Season Four of The Crown. Costume Designer Amy Roberts explores the visual journeys of the characters as they navigate 1980s fashion, with sartorial insight from fellow crew and cast."
Ein weitere Behind-the-Scenes-Video zur vierten Staffel von "The Crown" hätten wir hier noch für euch im Angebot. Und mehr zur Netflix-Serie gibt es hier im Blog-Archiv zu finden.