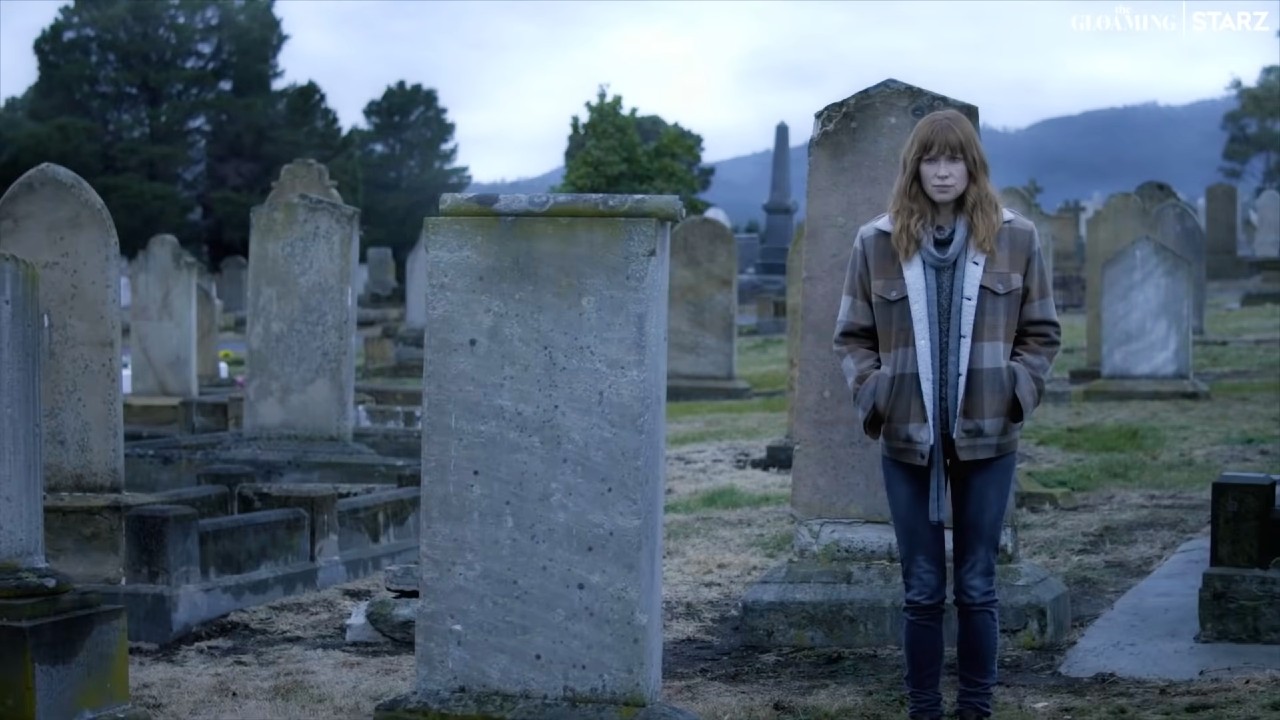 Bei dem Trailer zur Murder-Mystery-Serie "The Gloaming" sticht zunächst einmal die tolle Ästhetik der Bilder ins Auge. Dann erkennt man nach und nach, dass es sich bei dem Song im Hintergrund um ein Cover von "The Funeral" von Band of Horses handelt. Großartige Kombination!
Die australische Serie handelt von den beiden Detectives Molly McGee (Emma Booth aus "Once Upon A Time") und Alex O'Connell (Ewen Leslie aus "The Luminaries"), die beide einen neuen Fall, die Aufklärung eines brutalen Mordes an einer Frau, zugeteilt bekommen. Sie finden heraus, dass es Verbindungen zu einem alten, unaufgeklärten Fall gibt. Ein düsteres Netz aus verstrickten Ereignissen, Korruption und Okkultismus entspinnt sich. Die Ermittlungen werden zudem nicht gerade erleichtert, da sich die beiden Ermittelnden bereits kennen und gemeinsame, traumatische Erinnerungen teilen. Der Titel der Serie, "The Gloaming", bezieht sich dabei, wie eine Stimme aus dem Off eingangs erklärt, auf "the time between sunset and dark, life and death".
In Australien feierte "The Gloaming" bereits am 1. Januar 2020 Premiere. Im Oktober vergangenen Jahres war sie bei uns via Magenta TV und FOX zu sehen. In den USA startet die Serie nun am 21. März auf Starz.