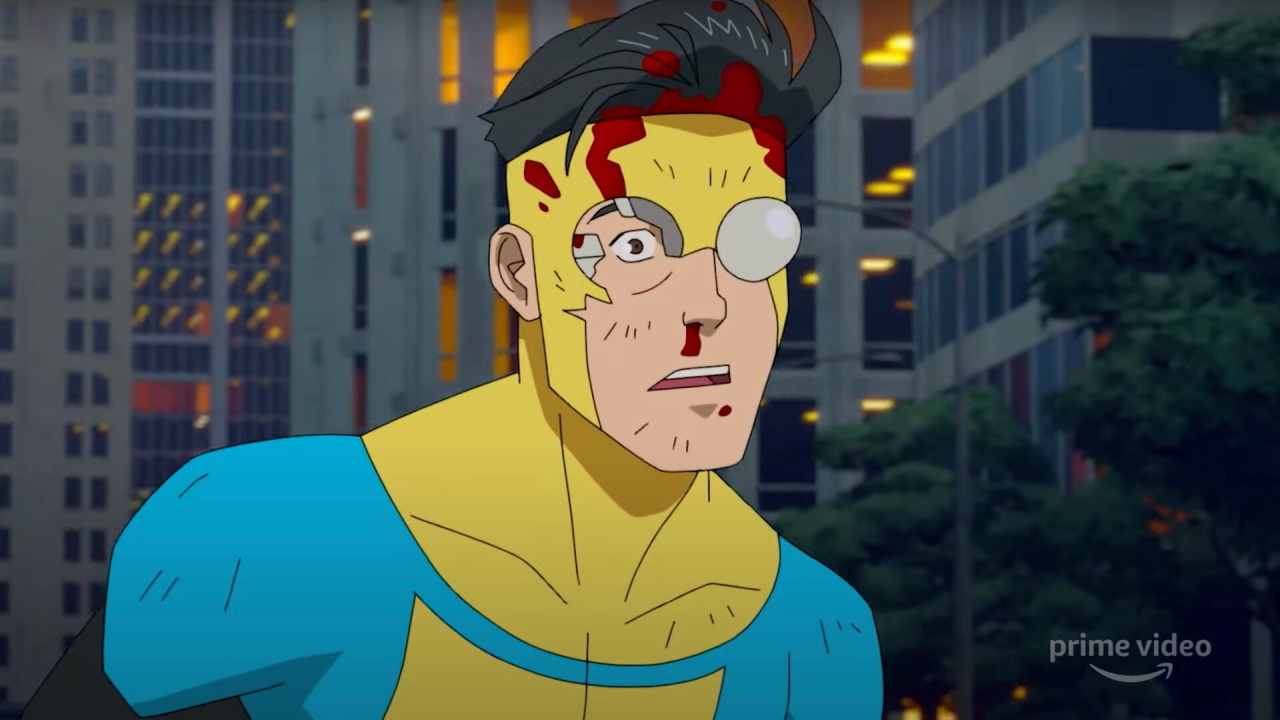 Nach einem Teaser und einem ersten Clip zur Comicadaption "Invincible" gibt es nun endlich einen ersten langen Trailer – und der hat es in sich. Wie auch schon die Vorlage von "The Walking Dead"-Autor Robert Kirkman, wird auch in der neuen Animationsserie nicht an drastischen und brutalen Szenen gespart. Die Serie folgt dem Teenager Mark Grayson, der im Alter von 17 Jahren plötzlich Superkräfte entwickelt. Kein Wunder, ist sein Vater doch kein geringerer als Omni-Man, der mächtigste Held auf Erden. Schon bald muss er feststellen, dass das Superheldendasein nicht ganz so glamourös ist wie vermutet und sein Vater nicht der Saubermann zu sein scheint, der er all die Jahre vorgab zu sein. Gut, dass weitere Heldinnen und Helden dem jungen Invicible zur Seite stehen. So bekommen wir erstmals ein Eindruck des Superhelden-Teams namens Guardians of the Globe vermittelt.
"You need to decide what kind of hero you want to be."
Die Adaption des selbsternannten besten Superheldencomics kann sich scheinbar nicht nur sehen, sondern auch hören lassen. Als Sprecher konnten im Original so illustre Stars wie Steven Yuen als Mark Grayson und J.K. Simmons als sein Vater gewonnen werden. In den Nebenrollen sind unter anderem Zazie Beetz als Marks Freundin, Gillian Jacobs als Heldin Atom Eve und Seth Rogen als Außerirdischer namens Allen, sowie Zachary Quinto in der Rolle von Robot und Mahershala Ali als Bösewicht Titan, zu hören. Der Mix aus schonungsloser Action und emotionalem Familiendrama hat mir schon in den Comics gut gefallen, jetzt bin ich auf die Zeichentrickumsetzung gespannt.
"Invicible" ist ab dem 26. März auf Amazon Prime Video abrufbar.
via: geektyrant | Bild: Amazon Prime