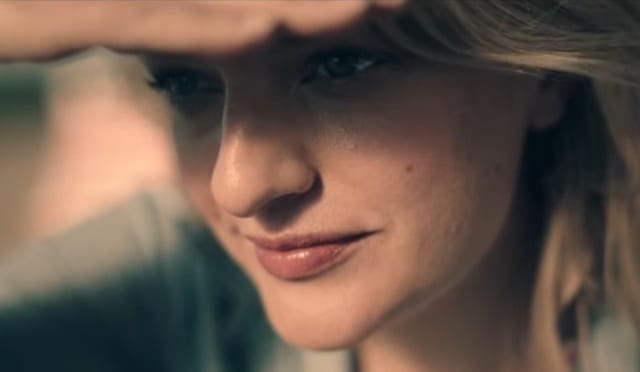 Da wartet ganz viel Drama auf uns: Hulu hat den ersten Teaser zu seiner neuen Original Series The Handsmaid's Tale veröffentlicht. Vielleicht hat der ein oder andere von euch den gleichnamigen dystopischen Roman von Margaret Atwood von 1985 gelesen oder den gleichnamigen Film aus den 90ern gesehen. Es ist also kein neuer Erzählstoff, der hier verwertet wird – aber die Verwertung in Form einer TV-Serie ist neu.
In einer dystopischen Zukunft gibt es die USA, wie wir sie heute kennen, nicht mehr. Sie ist nun die Republik Gilead, eine militärische Diktatur, in der sich Frauen den Männern vollkommen unterzuordnen haben und kein Eigentum besitzen dürfen. Die Frauen in der Klasse der "Handmaids", der Magden, müssen ihren ursprünglichen Namen ablegen und dienen fortan einzig und allein der Reproduktion. Der herrschenden Klasse unterlegen, sollen sie die Kinder für die Frauen austragen, die durch nukleare Katastrophen und Geschlechtskrankheiten unfruchtbar geworden sind. Offred ist eine dieser Frauen, die als bloße Reproduktionsmaschine des Commanders und seiner Frau gehalten wird. Die Hulu-Serie erzählt ihre Geschichte.
"The book's been around for 35 years and every time someone reads it, they say, 'Wow, this is timely.' One of the things that's most interesting about the book is how relevant it is all the time." – Bruce Miller (Executive Producer)
In der Hauptrolle der Offred ist Elisabeth Moss (Peggy aus Mad Men) zu sehen, den Commander spielt Joseph Fiennes (AHS: Asylum) und die Magd Ofglen spielt Gilmore Girls Star Alexis Bledel. Ich bin sehr gespannt, sie hier in einer ganz anderen Rolle als der der Rory Gilmore zu erleben.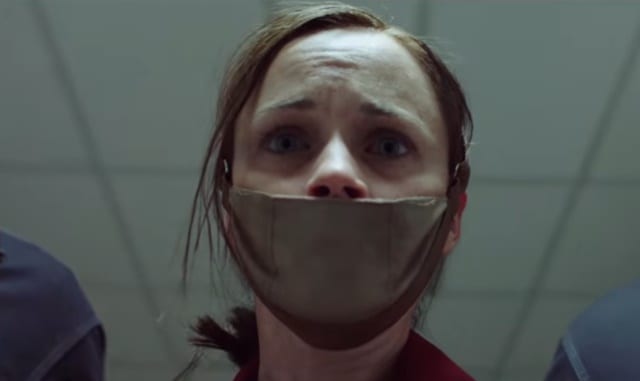 The Handmaid's Tale startet am 26. April auf Hulu.
"My name is Offred and I intend to survive."
Wer ein bisschen mehr zur Geschichte wissen möchte: Die YouTube-Userin Katy Card hat sich die Mühe gemacht, den Inhalt des Romans einmal auf etwas andere Art und Weise nachzuerzählen – doch Achtung: die Serie wird dem Roman zwar treu bleiben, aber dennoch ihre eigene Art der Erzählung finden. Wer sich unvoreingenommen der Serie hingeben will, sollte das folgende Video dann also vielleicht nicht schauen.

The Handmaids Tale Plot Summary

via: Entertainment Weekly

-->