Wir sind zurück im "The Knick", dem Knickerbocker Hospital von New York: Die zweite Staffel nimmt uns wieder mit in das Hospital und damit in eine Zeit der teilweise aus heutiger Sicht haaarsträubenden medizinischen Methoden, der Rassenkonflikte und der klaren Rollenverteilung zwischen Mann und Frau, aber auch zwischen Ober- und Unterschicht. Seit dem Ende der ersten Staffel sind handlungstechnisch einige Monate vergangen. Um uns auf den aktuellen Stand zu bringen, lassen die Autoren Jack Amiel und Michael Begler Lucy Elkins, eine Schwester des Hospitals, einen Brief an den bisherigen Leiter der Chirurgie, Dr. John W. Thackery schreiben. Mit dem hat sie eine Liason – doch zum Ende der ersten Staffel wurde Thackery in eine Entzugsklinik gesteckt, da er Kokain-süchtig war. In der letzten Einstellung der ersten Staffel konnten wir sehen, womit Thackery behandelt werden sollte – mit Heroin.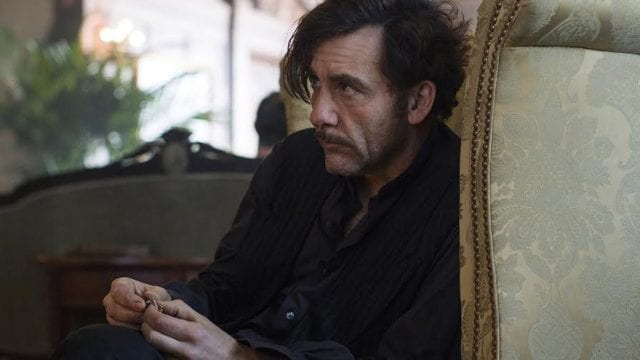 Das zu wissen ist ganz hilfreich für den Einstieg in die zweite Staffel: Wer sich fragt, wie denn nochmal die erste zu Ende ging, ist dank des Briefs gleich auf dem Laufenden, und wer gänzlich neu einsteigt in die Serie, ist auch gleich passabel up to date (empfohlen sei für Neueinsteiger außerdem unser Serien-Tipp zu The Knick). Was mir ganz gut gefällt, ist dass Lucy den Brief nicht einfach nur standardmäßig vorliest, sondern auch ein bisschen auf die Figuren eingeht, die in der Serie eine Rolle spielen. Diese werden uns auch direkt gezeigt, wenn sie angesprochen werden, und auch das durchaus geschickt. Die Kamera verfolgt Lucy, ehe die nächste Person angesprochen wird, die gerade auch Lucy auf dem Flur entgegen kommt. Dann fährt die Kamera mit dieser Person mit, ehe wieder die nächste Person an der Reihe ist – ganz schön.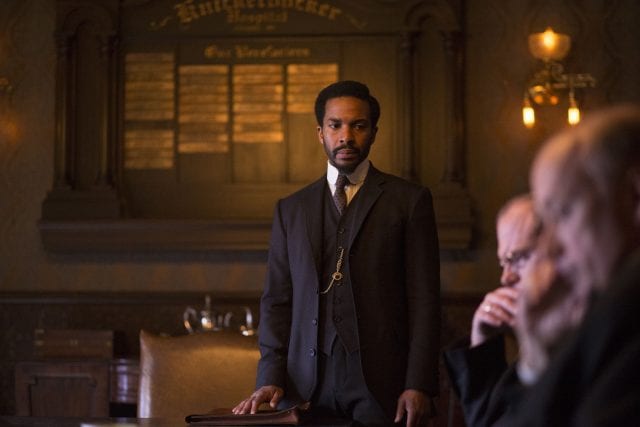 Dr. Algernon Edwards ist der neue Leiter der Chirurgie, was bei vielen Kollegen und dem Betreiberkonsortium des Knick gar nicht gut ankommt: Das Konsortium lässt ihn während der Sitzung wie einen Schuljungen draußen auf der Bank warten, um dann in seiner Anwesenheit ganz offen über seine Nachfolge zu reden. Einzig Henry Robertson hält zu ihm – Sohn des Quasi-Inhabers des Knick, Captain August Robertson, und Bruder von Cornelia. Er versucht verdeckt, hier und da Maßnahmen vorzunehmen, die Edwards einen Vorteil verschaffen könnten. Dr. Bertram Chickering als Kollege ist ebenfalls ein Verbündeter Edwards' – nach dem Disput mit seinem Freund Thackery haben die beiden einen gemeinsamen Feind ausgemacht und sind ihn offensichtlich fürs Erste losgeworden.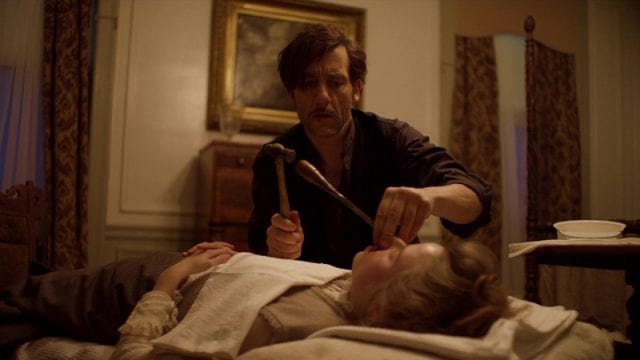 Dr. Everett Gallinger kehrt zurück ins Knick, um erschrocken festzustellen, dass Edwards tatsächlich Leiter der Abteilung ist. Er beschließt, Thackery aufzusuchen, um ihn zurückzuholen. Die Situation in der Entzugsklinik ist dann ein erstes Highlight der Folge. Ein offensichtlich weiter auf Drogen befindlicher Thackery operiert in der Klinik munter selbst drauf los, versucht, eine Nase plastisch anzupassen und schreckt auch vor dem Einsatz von Hammer und Meißel nicht zurück – Zartbesaitete hier bitte lieber wegsehen. Gallinger verspricht Thackery, eine Lösung zu finden, und entführt ihn aus der Klinik. Der Entzug findet auf hoher See statt: Gallinger hat Thackery auf einem kleinen Schiff festgebunden und will mit ihm so lange auf dem Meer bleiben, bis Thackery wieder bei Sinnen ist.

Insgesamt dient die Folge dazu, uns in die Serie nzurückzuholen, zu verorten und auf den aktuellen Stand zu bringen. Es gibt noch keine großen Aufreger oder Dramen, sondern Amiel und Begler sortieren gemeinsam mit Regisseur Steven Soderbergh lieger erstmal in Ruhe. Großartig finde ich wieder den Kontrast zwischen dem gezeigten Szenario um 1900 und der modernen elektronischen Musik von Cliff Martinez, die uns auch in der zweiten Staffel erhalten bleibt. Der Score (wir hatten ja das Release zur ersten Staffel in unserer Soundtrack der Woche-Reihe besprochen) bekommt direkt zu Beginn eine große Rolle als Begleitung von Lucys Brief: Er pusht den Zuschauer zusätzlich zur Optik durch die ersten Minuten des Sortierens. So kann's weiter gehen.

-->