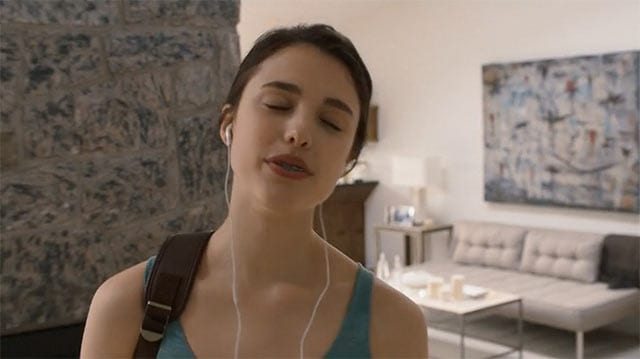 Folge 9 bietet uns nicht etwa eine Konzentration auf eine Person (wie in den Episoden 3 und 6) aber kann dennoch mit einer Besonderheit aufwarten. Und auch wenn dadurch mehr Neues und Interessantes geliefert wird, als in allen nicht durch Drei teilbaren Episodennummern, bleibt es leider meist etwas zäh und oberflächig.
Wir erhalten einen Interessanten Rückblick auf die Tage und Momente vor und bis zum Ereignis. Kevin raucht heimlich und wird in weißer Kleidung mit jemanden verwechselt. Ist er bereit? Wofür? Erste Anzeichen der Kult-Bildung und wussten sie tatsächlich etwas von dem nahenden Unglück – oder sind gar dafür verantwortlich? Oder nur eine zufällige Bemerkung, die uns ins Grübeln bringen soll.
Vor drei Jahren war alles noch dufte: Kevin baut Beziehungen zu Hunden und Rehen auf, seinem Dad geht es scheinbar wie Matts Frau deutlich besser. Und seine damals-noch-Frau Laurie redet – ungewöhnlicher Klang für uns. Und Laurie ist schwanger. Oder besser: war es. Dazu trifft sie das erste Mal auf Tierverkäuferin Gladys und Patti, die als ihre Patientin etwas Schreckliches nahen fühlt.
"This is the big one – like the world is going to end." (Patti)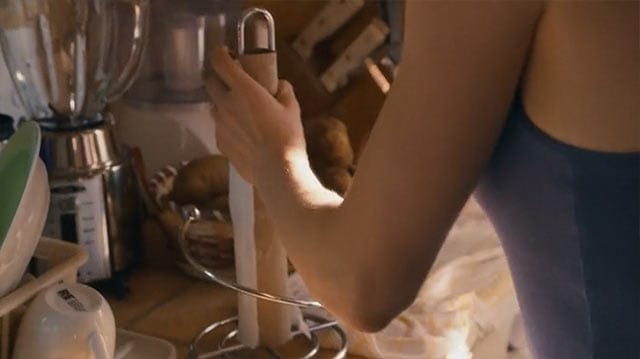 Jill bekommen wir als gar nicht melancholisch-depressives Mädchen zu sehen, aber gut, kann auch an der fehlenden Pubertät liegen. Oder an Nyan-Cat. Tom ist ebenso deutlich familiennäher als sonst. Auch Nora bekommen wir mitsamt kompletter Family zu sehen. Zunächst zumindest, auch wenn sie sie berufsbedingt schon einmal gerne ausblenden möchte. Klassischer Fall von "sei vorsichtig, was du dir wünschst!".
"As far as you concern, in the next four weeks, I don't have any family." (Nora)
Meine Meinung:
Insgesamt eine der besseren Folgen. Einige gelungene Shots, wie der auf das klingelnde Smartphone durch die gläserne Schreibtischplatte oder das ausgehende Licht im Stromkreisspiel. Doch leider will auch diese Folge mich nicht wirklich fesseln. Ich erwische mich mehrfach dabei, zu schauen, wie viele Minuten es noch sind – kein gutes Zeichen.

Dafür gibt es erneut ein gehöriges Puzzlestück für uns zu sehen, das vor allem demonstrieren soll, wie sehr sich die Charaktere in den drei Jahren seit und durch das Unglück verändert haben. Natürlich wird uns eine allgemein deutlich besser gestimmte Gesellschaft präsentiert, auch wenn eine Probleme und Charakterzüge sich bereits andeuten. Doch die Folge bringt auch neue Fragen mit, die aufgeworfen werden. Denn nun muss ein komplettes Dreijahres-Febster gefüllt werden. Ob das die letzte Folge zu genüge schafft, sei dahingestellt. Für weitere Staffeln könnte es Futter liefern – bleibt jedoch fraglich, ob nur das ausreicht um interessant zu bleiben. Oder besser: interessant zu werden.

-->