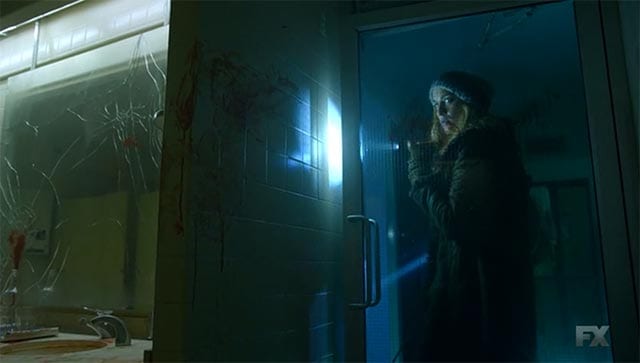 Beim Rückblick auf die erste Folge bekommt man gleich wieder ein paar aufgestellte Nackenhaare. Wieso noch gleich muss eine Blindenschule tatsächlich KOMPLETT aus Blinden bestehen? Diese Serie sollte denen einen Lehre sein. Aber nun gut, die Kinder sind dort, wo sie sind, weiter geht es – und das sogar mit Goth-Rockstar Bolivar, auch wenn er als Handlanger nicht wirklich viel anfassen darf. Da hat Kelly es besser und darf immerhin ihre neuen blinden Spürvampirmädchen auf die Jagd schicken.
"Of all the evil a man faces, growing old is the one I cannot do anything about." (Setrakian)
Auf einer etwas anderen Jagd war 1965 Setrakian als Prof Wien. Erst nach dem Silberschwertstock, dann nach dem mysteriösen Buch, was deutlich länger als ein kleiner Schnitt bei einer Rückblende zu dauern scheint. Ich fände es hier übrigens irgendwie besser, wenn die Charaktere in Wien tatsächlich Deutsch (bzw. Wienerisch) sprechen würden. Ja, für die Amerikaner eine Zumutung mit den Untertiteln, würde aber meiner Meinung nach das Ganze deutlich aufwerten.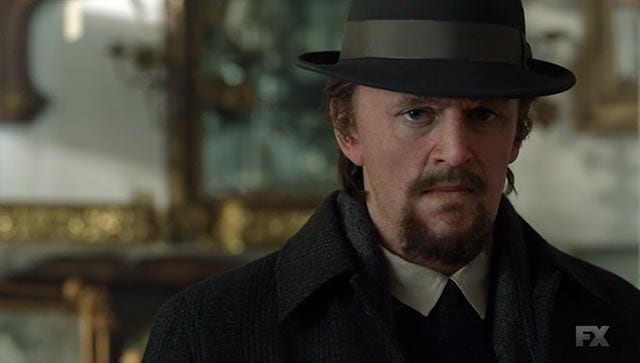 Dagegen mochte ich zwei Dinge tatsächlich besonders in dieser Folge: die blonde Regierungsfrau sowie die "How Deep Is Your Love"-Hintergrundmusik im Schwimmbad. Auch ansonsten eine ganz nette Szene. Fast so etwas wie Hoffnung…
"This virus would make a great anti-biotic, if it didn't turn us into men-murders first." (Eph)
Weniger gefallen haben mir dagegen mal wieder Kleinigkeiten bei der Inszenierung. Als ob der Laborratten-Ehemann nicht nach dem Anbringen der einen Handfessel hätte fliehen können…?! Aber nein, ein bisschen Laienhaftes Herumgezappel auf der Stelle bis die zweite Hand fixiert ist. Genial übertüncht. Not. Fast so schlimm, wie dieses Klischeehafte "aus Versehen-Finden" von wichtigen Informationen oder Hinweisen. Huch, aus dem Buch gefallen, was man die ganze Zeit gesucht hat – gibt's ja nicht! Und viel falscher kann man eine Explosion, die vom Boden aus passiert, wohl auch nicht physikalisch umsetzen (wieso fliegen die Küchenpapierrollen oder was das war in der Mitte des Stapels raus?!).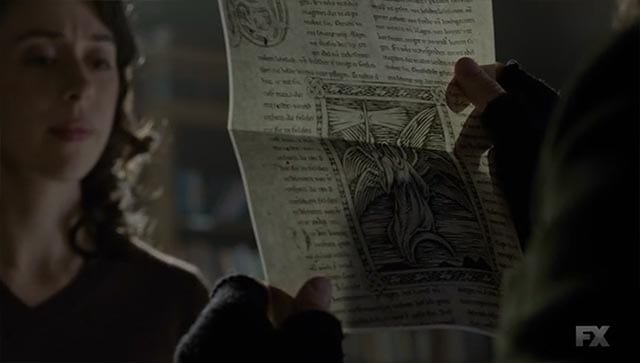 Tjoa… Das war es auch schon.

Hat mir minimal besser gefallen als der Staffelauftakt, jedoch noch immer keine 3,5 Kronen wert. Daher habe ich die erste Folge einfach mal auf 2,5 gesetzt. Aber so recht will es noch nicht klappen. Die Forschungen bzgl. des "Gegenmittels" wirken etwas willkürlich, bzw. eigentlich hätte man davon ausgehen können, dass solche Schritte bereits versucht worden waren. Der Junge ist scheinbar nur noch nerviges Beigeschmück, das jede Folge eine doofe Frage oder zwei Stellen darf und sich ansonsten am Set langweilt. Da wird nun aber hoffentlich etwas mehr Bewegung durch die blinden (sind die überhaupt noch blind?) Mädels eintreffen. Hoffentlich…

-->