"The Walking Dead" Staffel 10 musste ja bekanntlich ohne das Finale auskommen – Corona hat der Post-Production einen Strich durch die Rechnung gemacht. Auf der Comic Con in San Diego wurde jetzt nicht nur der Termin verraten – 4. Oktober 2020 – sondern auch gleich ein verlängerter Trailer mit den ersten 3 Minuten der Folge, den wir auch hier zeigen können.
Angela Kang freut sich auf die Episode, die wohl eine große Schlacht zeigen wird, die Daryl-Darsteller Norman Reedus sogar mit "Game of Thrones" vergleicht. Auf dem Comic Con-Panel sagte Angela Kang:
"I think it's a really cool episode. Greg Nicotero did an amazing job directing it. The actors turn in beautiful performances. The writers did amazing work and the crew. I think it'll be a really satisfying episode.""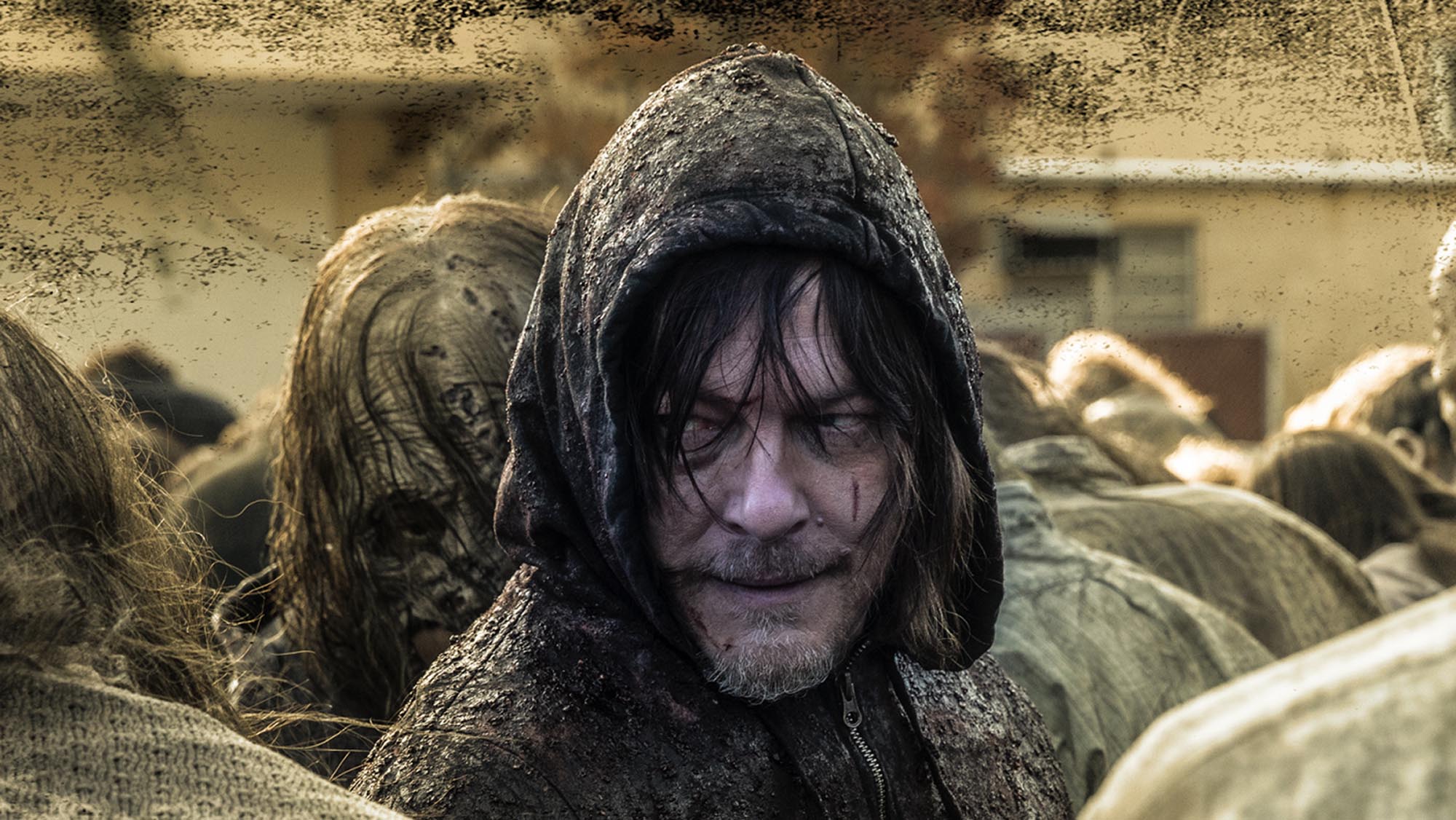 Auf dem Comic-Con-Panel kündigte Showrunnerin Angela Kang außerdem an, dass die 11. Staffel aufgrund von Verzögerungen durch COVID-19 nicht wie ursprünglich gedacht im Herbst 2020 ausgestrahlt werden kann. Stattdessen wird es bis zum Ende der zehnten Staffel sechs weitere Folgen geben, die Anfang 2021 ausgestrahlt werden – was letztendlich bedeutet, dass das Finale am 4. Oktober überhaupt kein Finale sein wird. Das wiederum hat auch Auswirkungen auf die weitere Staffel 11. Sie wird erst im Herbst 2021 beginnen, aber es wird wohl eine Mini-Staffel mit 6 Folgen werden. Das wirft natürlich auch die anderen Serien aus dem "The Walking Dead"-Universum durcheinander: "Fear the Walking Dead" wechselte sich ja bisher mit der Mutterserie ab, und "TWD: World Beyond" sollte ja längst laufen, bei uns bei Amazon Prime Video. Und dann ist da ja auch noch der erste "The Walking Dead"-Film mit Rick Grimes, der sich weiter verschiebt. Schon ironisch, dass ein Serien-Universum, das sich mit einer weltweiten Pandemie beschäftigt, ausgerechnet durch eine reale Pandemie durcheinander gewirbelt wird.