Corona hat das "The Walking Dead"-Universum gehörig durcheinander gebracht – das Finale von "The Walking Dead" Staffel 10 wurde verschoben, ebenso der Start der dritten Serie "The Walking Dead: World Beyond". Was passiert da mit "Fear the Walking Dead"? Staffel 6 wird am 11. Oktober 2020 starten, also eine Woche nach dem Staffelfinale von "The Walking Dead", und wird dann Woche für Woche um eine neue Folge ergänzt – wie gehabt, möchte man meinen. Hier kommt auch direkt ein Teaser zu Staffel 6.
Dabei ist mir erstmal aufgefallen, dass ich Staffel 5 offensichtlich gar nicht mehr verfolgt hatte. Ich erinnere mich nur noch, dass mir Morgan mit seinem "Ich muss es tun" auf die Nerven gegangen ist und ich es irgendwie leid war, dass sich ständig jeder auf Solopfade begeben muss und versucht sich alleine durchzuschlagen, statt es in der Gruppe zu versuchen. Das setzt sich offensichtlich in Staffel 6 noch deutlicher fort, wie Co-Showrunner Andrew Chambliss auf der San Diego Comic Con 2020 und bei Entertainment Weekly verrät:
"What we're really excited for in season 6 is the fact that everyone got split up. And we've already heard Ginny reference the fact that she has quite a few settlements under her control. She is like a colonizer. It means we're going to see a lot of different places and get a lot of different flavors, and we're going to be able to dive in really deeply with our characters. We watched them struggle to be apart, as we watched them fight to get back together. We will see whether or not some people buy into Ginny's philosophy, or if they will try to hold onto those words that Morgan's spoke out over the walkie. We're really trying to set the stage for a different kind of storytelling than we've done before on the show."
OK, es ist wohl tatsächlich eine neue Art des Erzählens, aber aus meiner Sicht weiterhin ein Drama, dass alle auf Solopfaden unterwegs sind. Wenn ich an den Start der Serie denke, wo wir sozusagen direkt beim Ausbruch der Pandemie dabei waren, schmerzt es schon ein wenig, was aus der sehr guten Idee inzwischen gewordenn ist.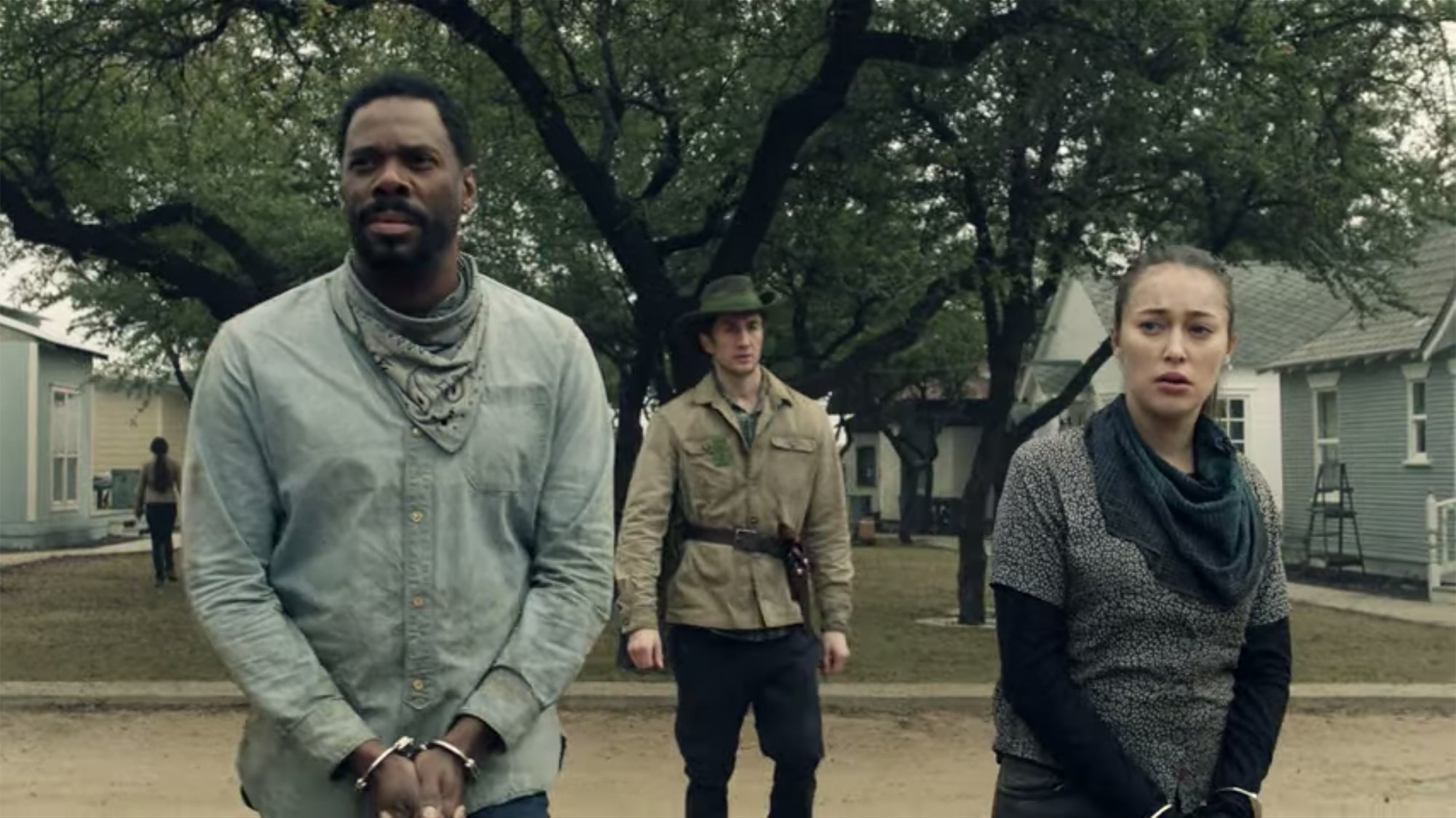 -->