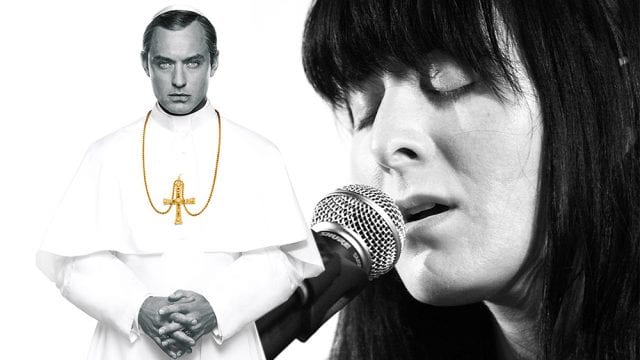 Die Sky-Produktion "The Young Pope" hat ihre erste Staffel gerade hinter sich, eine zweite Staffel ist in Planung. Ein wichtiges Element der Serie mit Jude Law ist die Musik. Über 70 verschiedene Songs wurden in den zehn Folgen verwendet, einer davon ist der Song "Halo", ursprünglich von Beyoncé, hier in der Version der Shoegaze-/Dreampop-Musikerin Lotte Kestner alias Anna-Lynne Williams. Williams kennen viele als Teil der Band "Trespassers William", die mehrere Alben herausbrachte und deren Song "Different Stars" ein Highlight im großartigen Film "Love Song for Bobby Long" mit John Travolta war. Mittlerweile ist sie zusammen mit Robert Gomez als "Ormonde" unterwegs und solo als "Lotte Kestner".
Anna-Lynne Williams lebt in Seattle und spricht im Interview mit Michael Braun von serieslyAWESOME.tv darüber, wie ihr Song "Halo" in der Sky-Serie "The Young Pope" gelandet ist. Auf dieser Seite folgt eine deutsche Zusammenfassung des Interviews, auf der Folgeseite das vollständige Interview im englischen Original.
Bei "Halo" handelt es sich um einen Cover des bekannten Beyoncé-Songs. Das Cover erschien auf dem Album "The Bluebird of Happiness". Für Showrunner Paolo Sorrentino war es sehr wichtig, diesen Song in der Serie zu haben – ob als Original oder als Cover, war zunächst unklar, wie es auf GQ.com heißt:
"The original song is one of the finest and most important pieces of pop music of recent years. The cover is equally fine and less invasive, hence more useful for making the strength of the story and of the images stand out."
Tatsächlich wird der Song für eine sehr bewegende und wichtige Szene in der 8. Folge der ersten Staffel verwendet:
Anna-Lynne Williams war ganz ergriffen davon, als sie erfuhr, dass ihr Song eine so prominente Rolle in der Folge einnimmt. Zumal sie sich vorher gar nicht sicher war, ob der Song genommen würde. Die Produktionsfirma hatte wohl mehrere Songs von verschiedenen Musikern angefragt und geschaut, welcher Song am besten zur Szene passt. Erst als sie Rückmeldungen von Fans aus Italien bekam, die die europäische Fassung der Serie gesehen hatten und ihren Song entdeckten, war es für sie klar. "The Young Pope" wurde von Sky in Europa produziert und ausgestrahlt und erst danach in Lizenz bei HBO in den USA veröffentlicht.
Der Moment, in dem sie ihre Musik in Serien oder Filmen entdeckt, ist für sie surreal. Bei "Love Song for Bobby Long", wo ein Song ihrer früheren Band "Trespassers William" verwendet wurde sei sie im Kino sehr aufgeregt gewesen bis zu dem Moment, wo "Different Stars" zu hören war. Anna-Lynne Williams hätte übrigens große Lust, mal einen kompletten Soundtrack oder Score für einen Film oder eine Serie zu schreiben. Das sei sicher nochmal etwas anderes als das reine Songwriting.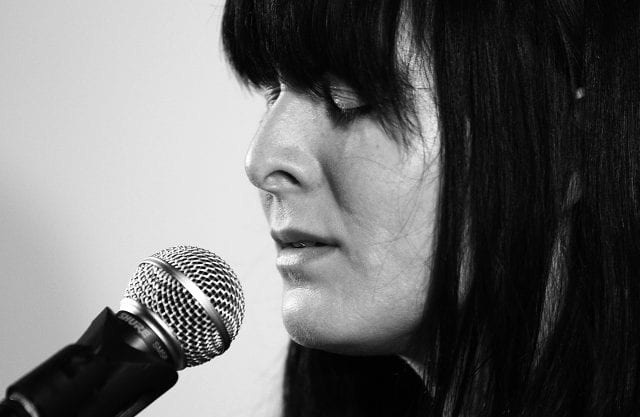 Anna-Lynne Williams bei einem Konzert mit "Ormonde".
Übrigens: Ihr gefällt auch unabhängig vom Verwenden ihres Songs die Sky-Serie "The Young Pope" sehr gut, ihre absolute Lieblingsserie ist allerdings "Twin Peaks" (die bei uns ja aktuell auch bei Sky läuft und ab 21. Mai eine Fortsetzung erfährt). Sie mag außerdem "Millennium" und ist aktuell bei Comedy-Shows wie "The Office" und "Arrested Development" angekommen. Außerdem hat sie ein Faible für britische Serien entwickelt. "The Fall" läuft bei ihr, und "Luther". Und "Downton Abbey", was auch einige Leser und Autoren hier freuen dürfte.
Und um diesen Song in "The Young Pope" geht es:
Auf der nächsten Seite gibt es das komplette Interview mit Anna-Lynne Williams alias Lotte Kestner im englischen Original zu lesen.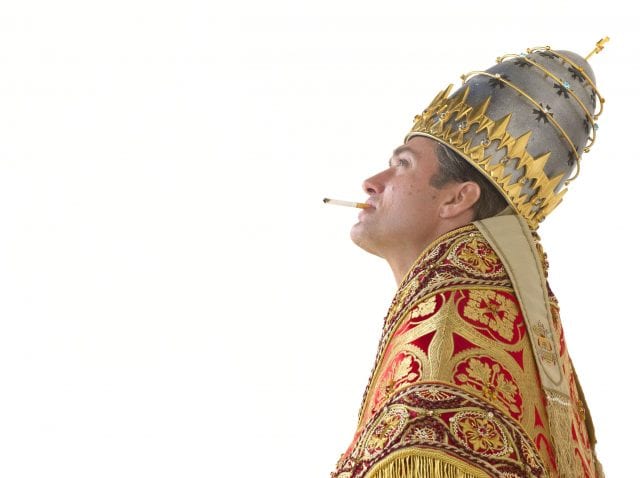 Dieser Beitrag hat mehrere Seiten: