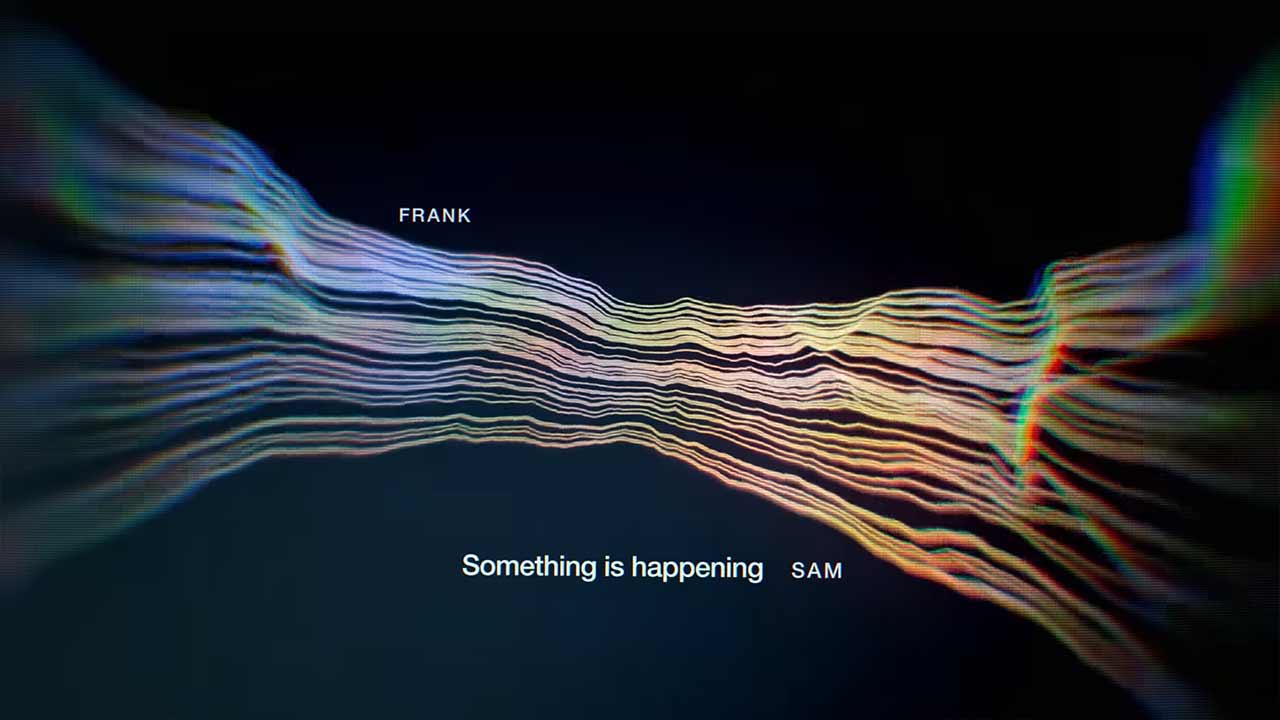 Ach, schau an, jetzt werden auch Hörbuch-Serien auf großen Streaming-Plattformen veröffentlicht! Oder besser: "Hör an"! Denn mit "Calls" wurde eine neue Serie angekündigt, die eigentlich nur auditiv stattfindet. Visualizer bieten zwar auch dem Auge ein bisschen Futter, vor allem spielt sich aber alles im Kopf ab. Und wer jetzt an ein internationales TKKG mit eher unbekannten Gesichtern hinter den Mikrofonen erwartet, hat sich getäuscht – Apple TV+ fährt aber mal so richtig was auf im Voice Cast! Schaut Hört hier den neuen Trailer zu "Calls" an.
"Based on the buzzy French series of the same name, Calls is a groundbreaking immersive television experience that masterfully uses only audio and minimal abstract visuals to tell bone-chilling snackable stories. Launching in a binge model worldwide, all nine 12-minute episodes are told through a series of phone calls that use sharp writing, compelling voice talent and graphics to aid in transcribing the darkly dramatic conversations onto the screen. These relatable scenarios transport the audience into familiar situations that quickly become surreal with thrilling and frightening moments."
Beim Anschauen des Videos hat sich meine Vorfreude dann doch immer mehr gesteigert. Nicht nur, weil die Story spannend werden könnte, mit der angedeuteten Verbindung zwischen den Anrufen, sowie die Visualisierung durchaus interessante Ansätze zeigt, nein, die Namen der Voice Actor sind schon ziemlich klasse! Was mit Pedro Pascal ("The Mandalorian") anfängt, geht einfach mal mit Namen wie Rosario Dawson ("Jane the Virgin"), Aubrey Plaza ("Legion"), Ben Schwartz ("Parks and Recreation"), Lily Collins ("Emily in Paris"), Nicholas Braun ("Succession"), Riley Keough ("The Girlfriend Experience") oder auch Danny Pudi ("Community") weiter. Wow, nicht schlecht! Nur schade, dass man die nicht alle sehen kann, wobei es vermutlich auch deutlich einfacher war, ein paar bekannte Namen für einige Audio-Aufnahmen gewinnen zu können, die sie theoretisch von Zuhause aus einsprechen können.
Sämtliche neun Episoden der Thriller-Serie "Calls" werden ab Freitag, dem 19. März 2021, über Apple TV+ zu beziehen sein.