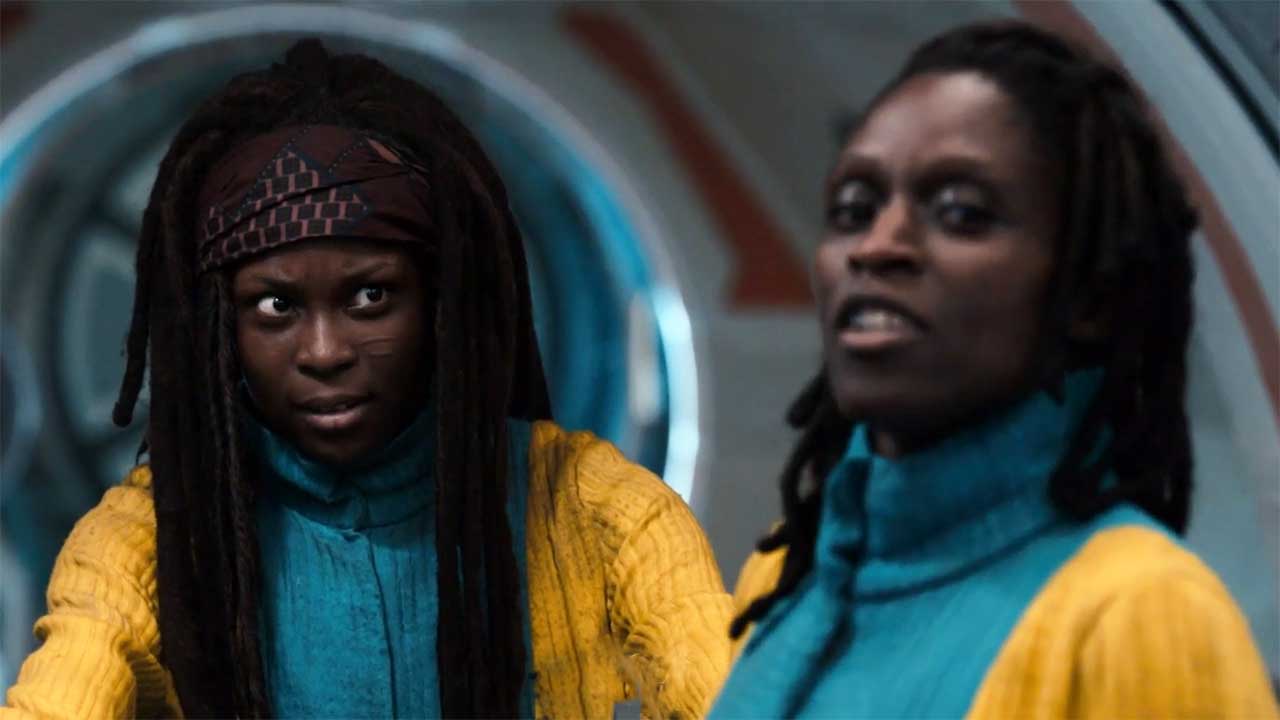 "If you want to battle you're in denial, Comin' from Uranus to check my style" – ich freue mich über jede/n, die/der beim Lesen des Titels "Intergalactic" direkt Lyrics der Beastie Boys im Kopf hat. Dass der Begriff in popkultureller Hinsicht in Zukunft zumindest minimal anders gelagert ist, ist das Ziel von Sky. Mit dem neuen Original selbigen Namens schickt man eine vielversprechend aussehende Science-Fiction-Serie ins Rennen, die sich dem frisch veröffentlichten Trailer nach zu urteilen gehörig an Größen die "Guardians of the Galaxy" bedient hat. Aber gut, wer Queen als Trailer-Musik rauspickt, hat bei mir schon mal gepunktet, von daher – Film ab!
"Die von der preisgekrönten Showrunnerin Julie Gearey ('Prisoners' Wives', 'Secret Diary of a Call Girl'), geschriebene Serie erzählt die Geschichte der furchtlosen jungen Polizistin und galaktischen Pilotin Ash Harper (Savannah Steyn), die in eine entfernte Gefängniskolonie verbannt wurde, nachdem sie fälschlicherweise wegen Verrats verurteilt wurde. Doch auf dem Weg dorthin inszenieren Ashs Mitgefangene eine Meuterei und übernehmen die Kontrolle über ihr Gefangenentransportschiff. Nach dem Tod der Besatzung will die Mafia-Anführerin Tula Quik (Sharon Duncan-Brewster) mit ihrer Bande die freie Welt – Arcadia – erreichen; und Ash ist die einzige Pilotin, die sie dorthin bringen kann. Ash ist gezwungen, sich ihnen auf der Flucht in eine ferne Galaxie und in eine ungewisse Zukunft anzuschließen."
Die acht Episoden umfassende erste Staffel von "Intergalactic" wird "voraussichtlich" (so die Pressemitteilung) ab Donnerstag, dem 29. April 2021, auf Sky Atlantic, Sky Ticket und über Sky Q zu sehen sein. Dann schauen wir mal, ob wir wirklich ab dann reinschauen können werden.