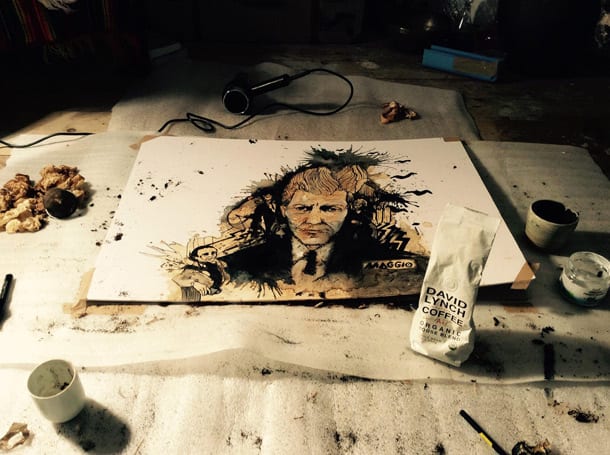 Kaffee spielt eine nicht unwesentliche Rolle im Twin Peaks-Universum. Er ist quasi der Gradmesser für Qualität für Special Agent Dale B. Cooper, wenn er in Hotels einkehrt, oder in einem Diner eine Pause einlegt. "Damn good coffee" hat sich als vielgenutzter Begriff aus Twin Peaks etabliert, #damnfinecoffee ist sozusagen der inoffizielle Hastag der Twin Peaks-Revival-Verantwortlichen bei Twitter. David Lynch hat vor einiger Zeit auch seinen eigenen Kaffee herausgebracht – Künstlerin Carolina Maggio hat sich ein Tässchen gekocht und aus dem Kaffeesatz ein kaffee-duftendes Porträt von David Lynch gezeichnet. Nicht überliefert ist, ob das Verschütten des Kaffeesatzes zunächst ein Unfall war oder ob es doch von Anfang an so geplant war.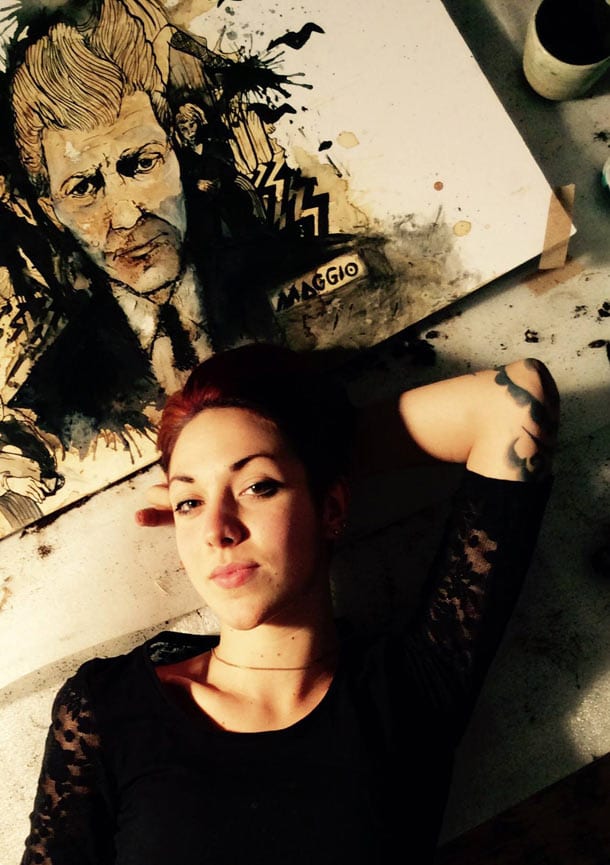 In der Serie Twin Peaks wird viel Kaffee getrunken – und zelebriert, zumal gerade in Twin Peaks der Kaffee wohl besonders gut sein muss, wie Special Agent Dale B. Cooper seinem Diktiergerät mehrfach anvertraut. Sei es im Double R Diner, bei Besprechungen im Sheriff-Büro (man erinnere sich an die Batterien von Donuts auf dem Besprechungstisch), beim Familienfrühstück bei den Palmers – oder im mysteriösen roten Raum, in dem Agent Cooper erst einmal einen guten Kaffee angeboten bekommt, bevor's ans Eingemachte geht. Auch David Lynch selbst, der in der Serie eine Nebenrolle hat, gibt zu, dass er ein Kaffee-Freund ist:
Coffee is part of the art life. I don't know quite how it works, but it makes you feel really good and it serves the creative process. It goes hand in hand with painting for sure.
Twin Peaks kehrt 2016 auf die Bildschirme zurück – unter anderem mit Kyle MacLachlan als Special Agent Cooper. Nachdem seine Rückkehr unter Dach und Fach war, wurde er mit dem typischen Twin Peaks-Kaffeegruß von David Lynch willkommen geheißen…
Welcome back to #TwinPeaks Special Agent Dale Cooper! @Kyle_MacLachlan returns in '16 on @SHO_Network #damnfinecoffee pic.twitter.com/vTphDLvR0y

— David Lynch (@DAVID_LYNCH) January 12, 2015
via: LazyEyeProductions