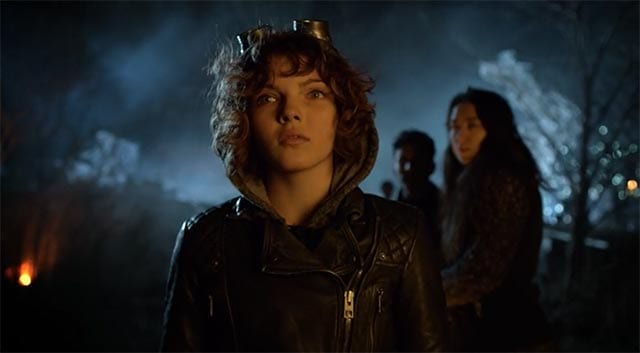 Endlich: Finale! Nach dieser total bescheuerten Dreiviertel-Season-Pause ist der letzte Staffelhappen endlich verputzt. Wobei, was heißt hier endlich? Jetzt müssen wir nämlich erst recht auf Frischfleisch aus Gotham warten…
Zunächst aber die erfreuliche Nachricht: Fish is back! Wie auch immer, ohne erkennbare Schusswunder oder Helikopter… Dafür bekommen wir "Catfish" zu sehen.
"We ain't children. And it isn't morning…" (Cat)
Es gibt einen starken Auftritt von Cat 2.0 und auch Fish hat einen neuen Look. Dass auch diese Annäherung, Verwandlung und Tier-Verschwörung nicht weiter in ihrer Entstehung thematisiert wird, passt in das Schema "Machen statt Aufklären". Das wird nur noch getoppt von der eindrucksvollen Demonstration der schusstechnischen Unfähigkeiten von Bösewicht-Schützen.
"Sometimes I astonish myself." (Fish)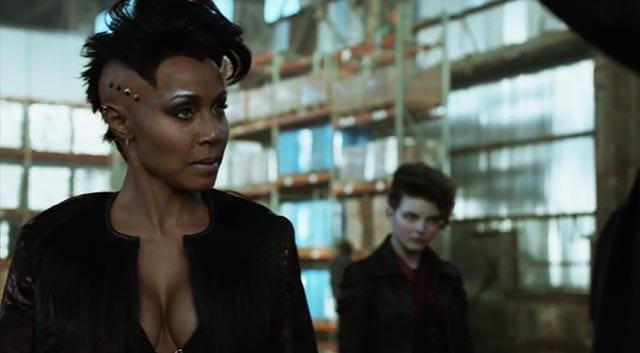 Die Asylum-Szenen waren seltsam, ein Jim Gordon zwischen "Ich will die Stadt retten" und "Ich muss meinen polizeilichen Pflichten und Gefallen nachgehen". Ach ja: und natürlich zwischen etlichen Kugeln.
"Hope. It's for losers, Jim." (Lobe)
Idiotischer wird es dann beim finalen Showdown. Alle sind gespannt, alle hängen am Haken. Dass Bullock da so ruhig herumsteht, anstatt etwas macht um Jim zu retten? Und können die nicht einfach aus den Karabinerhaken mit den Seilen raus?!
Okay, der Maroni-Move kam überraschend, zumal es eigentlich ein Selbstmord-Kommando war. Aber die bereits angesprochene Schussschwäche scheint auch auf kurze Distanz und erst recht bei bekannten Charakteren zuzutreffen.
Butchs Entscheidungs-Schwierigkeiten haben mir gefallen. Der Kampf drum herum aber weniger. So wie allgemein viele der Kampf-Inszenierungen, die zu plakativ und unauthentisch waren. Kein Wunder, dass Nygma da durchdreht…
"A knife is a good friend when you have no other." (Gordon Sr.)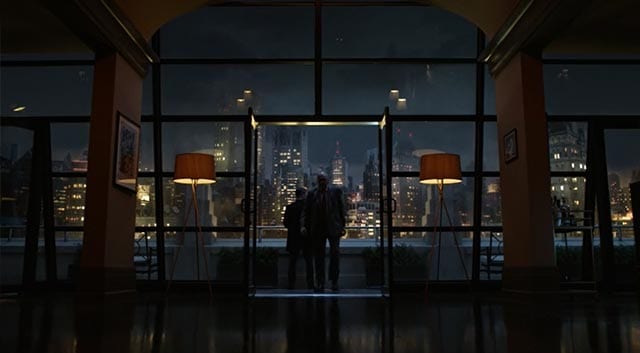 Ich will aber nicht nur meckern. Das Spiel mit Symmetrie in einigen Shots hat mir gefallen. Dazu auch einige Dialoge und die allgemeine Zusammenführung vieler Handlungsstränge (auch wenn wie gesagt die Begleitstände in Sachen Timing und Logik nicht immer überzeugend waren). Ach ja, und: Batcave!!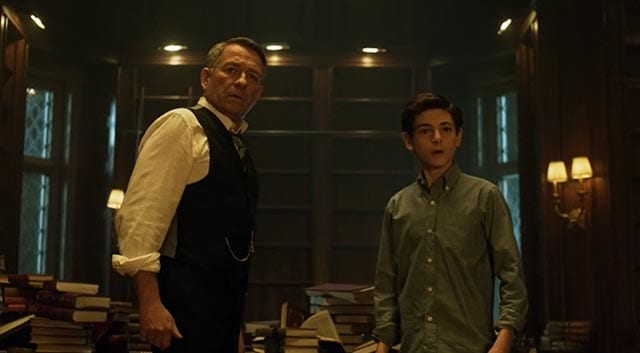 Die Moral von der Geschicht: Die Ex und die Neue zum regelmäßigen Kaffeekränzchen? Barbaras Rhabarberkuchenmesser ist in etwa so scharf wie der Regisseur Danny Cannon auf plumpe Action-Szenen. Dass dann die Entdeckung der Bathöhle den meisten Impact auslöst, obwohl niemand eine Waffe abfeuert, sollte ihm zu denken geben. Schade ist jedoch, dass es bis auf Maroni keine wirklich finalen Entwicklungen gab. Fische können schwimmen, der Rest lungert noch halblebendig herum oder sammelt seine verschossenen Patronen auf. Da war deutlich mehr drin, schade.