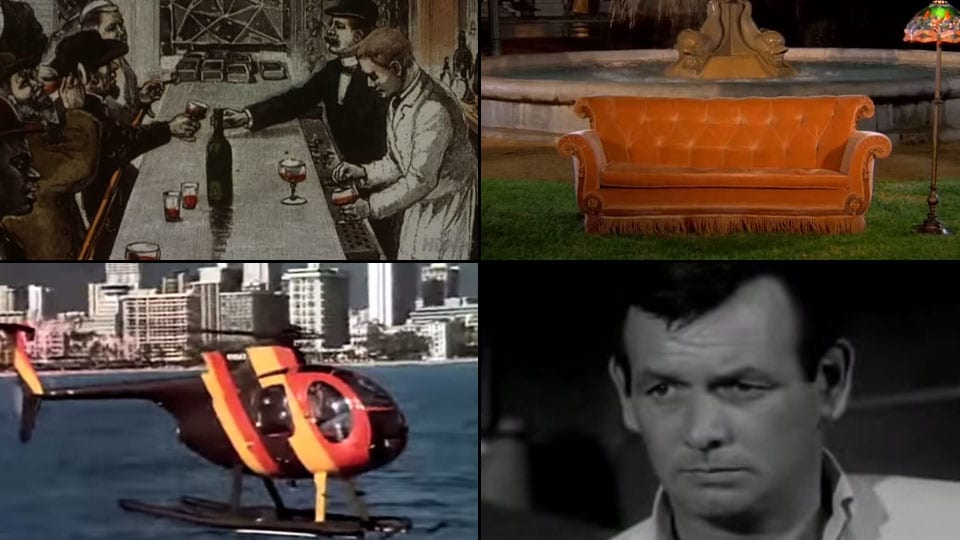 Viele Toplisten hatten wir bereits im Programm, heute soll es um das Finale von US Serien gehen. Welche haben die meisten Einschaltquoten geholt? Hier ist die Top 10 der besten Serienfinals.
10. Home Improvement (Hör mal, wer da hämmert)
Am 25.  Mai 1999 ging die Tim Allen Serie in Rente und wahnsinnige 35,5 Millionen Zuschauer schalteten damals den Sender ABC ein. Wir erinnern uns am besten mit dem berühmten Grunzen an diese tolle Sitcom:
Every Grunt from Home Improvement
9. Family Ties (Familienbande)
Mit dieser Serie wurde Michael J. Fox berühmt. Auf NBC lief die Familienserie und erfreute 36,3 Millionen Zuschauer mit der letzten Episode am 14 Mai 1989. Funfact: Der deutsche Name der Serie wurde vielfach geändert, von "Hilfe, wir werden erwachsen!" (ZDF) zu "Familienbande" (RTL) oder "Jede Menge Familie" (Pro7).
8. All In The Family 
Diese Serie ist in Deutschland nur durch "Ein Herz und eine Seele" bekannt. Denn "All In The Family" diente als Vorlage für unseren Ekel Alfred. Am 8. April 1979 wurde die letzte Folge der US Serie ausgestrahlt, 40,2 Millionen Zuschauer schalteten damals CBS ein.
All in The Family (Intro) S2 (1972)
7. The Cosby Show 
Gefühlt machte die Cosby Show in den 90er Jahren 80% des Programms auf Pro7 aus, so prominent war die NBC Serie in Deutschland. Leider hat ihr Ruf durch die jüngsten Skandalen um Bill Cosby stark gelitten. Damals, als er noch eine weiße Weste hatte, schalteten 44,2 Millionen Zuschauer am 30. April 1992 zum Finale ein.
The Cosby Show Presentation (2)
6. Magnum, P.I
Magnum, die 80er Jahre wie aus einem Bilderbuch: Tom Selleck hatte alles was damals cool war, Hawaiihemd, Schnäutzer und einen Ferrarie. Die Serie an sich war oft recht langweilig, dennoch wurde man gut unterhalten (Stichwort Higgins). Ganze 50,7 Millionen Zuschauer wollten dann auch die letzte Folge sehen (8. Mai, 1988). PS: Ich verzeihe es RTL immer noch nicht, dass sie damals die Musik im Intro geändert haben, hier deshalb das Original.

Dieser Beitrag hat mehrere Seiten:

-->