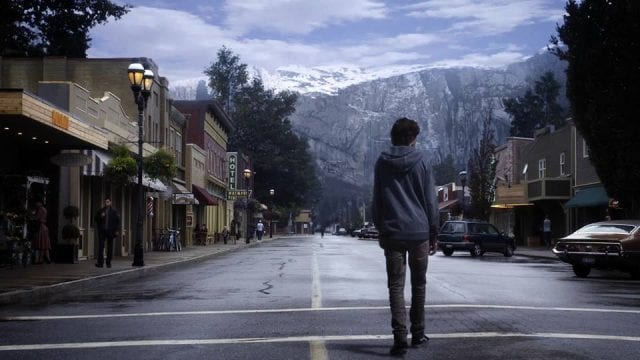 Am 25. Mai 2016 kehren wir zurück zu Wayward Pines: Dann setzt FOX den Überraschungserfolg aus dem vergangenen Jahr von M. Night Shyamalan fort – hoffentlich wieder weltweit zeitgleich. Ursprünglich war die Geschichte der Romanvorlage von Blake Crouch mit der ersten Staffel abgehandelt – noch dem großen Erfolg entschied man sich allerdings für eine Fortsetzung, wieder mit 10 Folgen. Nicht dabeisein werden Showrunner Chad Hodge und Hauptdarsteller Matt Dillon. Dafür werden neben vielen anderen Darstellern aus dem bisherigen Cast auch viele neue bekannte Schauspieler mit von der Partie sein.
Neue Hauptdarsteller der Serie werden Jason Patric (Rush, Narc), Djimon Hounsou (Oscar-nominiert für Blood Diamond und In America) und Hope Davis (Emmy-nominiert für In Treatment und The Special Relationship) sein. Dazu kommen Nimrat Kaur (Homeland), Josh Helman (Mad Max: Fury Road, X-Men: Zukunft ist Vergangenheit, The Pacific) und Kacey Rohl (The Killing, Hannibal, Caprica, Akte X). Tom Stevens wird als Mitglied der Ersten Generation wieder mit von der Partie sein, außerdem kehren erfreulicherweise auch einige andere bekannte Gesichter zurück: Carla Gugino als Kate Hewson, Melissa Leo als Pam, Tim Griffin als Adam Hassler, Shannyn Sossamon als Theresa Burke, Charlie Tahan als Ben Burke, Toby Jones als David Pilcher und – Terrence Howard als Sheriff Pope.
Worum geht's in der Fortsetzung? Wir hatten ja schonmal in einem Beitrag verschiedene Szenarien diskutiert. Jetzt steht fest: In der Serie wird die Erste Generation im Mittelpunkt stehen, die am Ende der ersten Staffel die Herrschaft über Wayward Pines übernommen hat. Dr. Theo Yadlin, gespielt von Jason Patric, erwacht in Wayward Pines und findet sich in einer Auseinandersetzung zwischen der Ersten Generation und den verbliebenen Erwachsenen in der Stadt wieder.
Ich bin gespannt, wie es in der Fortsetzung weitergehen wird. Von der ersten Staffel war ich ja sehr angetan, und ich fand's eigentlich auch gut, dass man nach der 10. Folge eigentlich einen Abschluss gefunden hatte. Dass Showrunner Chad Hodge nicht mehr dabei ist, werte ich eigentlich als nicht so gutes Zeichen, immerhin war er in Staffel 1 mit für einige interessante und wichtige Wendungen der Handlung verantwortlich, die in der Romanvorlage so nicht vorkamen. Wir werden sehen – spätestens am 25. Mai.