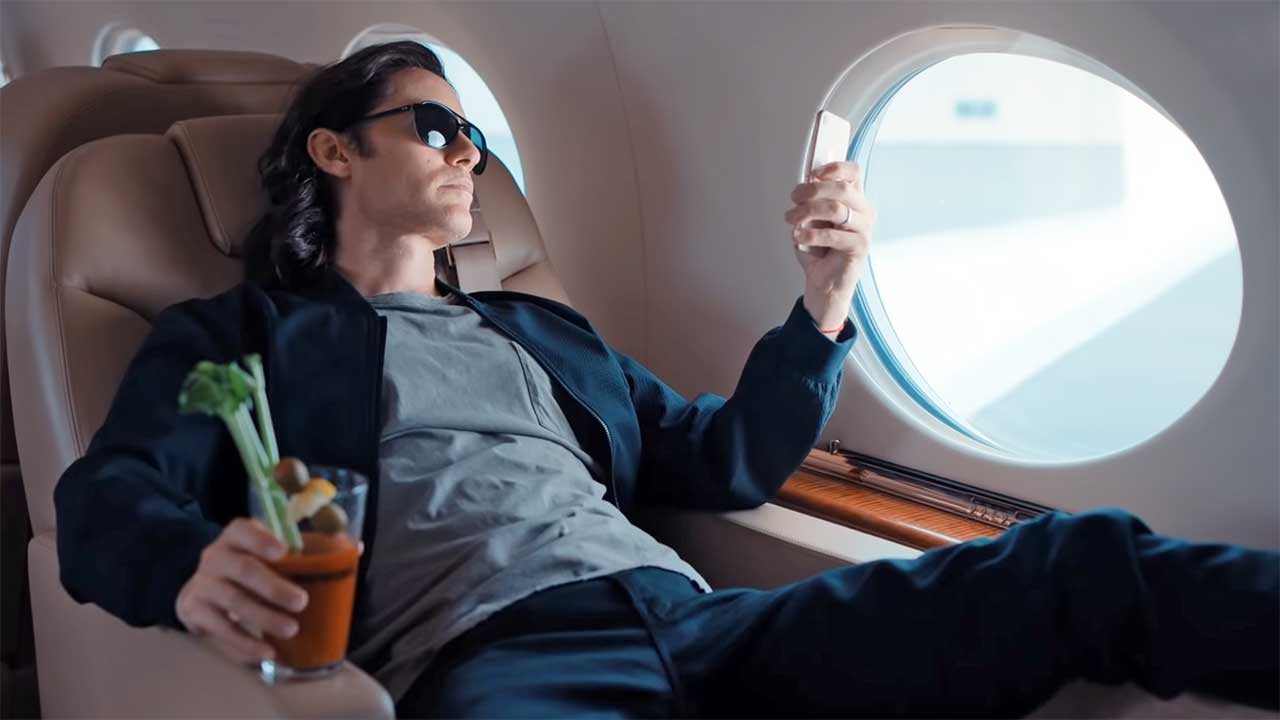 Oha, das ist mal eine selten hohe Ansammlung an Academy Awards für eine Fernsehserie. "WeCrashed" kann gleich in beiden Hauptrollen mit Oscar-Gewinnenden aufwarten. Jared Leto und Anne Hathaway geben Adam und Rebekah Neumann, ein Paar, das im Zuge einer wahren Geschichte um ein aufgeblähtes Coworking-Startup anscheinend ordentlich Drama-Stoff geliefert hat. Die neue Miniserie "WeCrashed" basiert dabei auf dem grundsätzlich gleichnamigen Podcast "WeCrashed: The Rise and Fall of WeWork" von Wondery, der Anfang 2020 veröffentlicht worden war.
Jetzt kommt die Erzählung also mit ordentlich Hollywood-Unterstützung zu Apple TV+ – hier der frisch veröffentlichte erste Teaser-Trailer zu "WeCrashed":
"The rise and fall of the future of work. Inspired by actual events — and the love story at the center of it all. WeWork grew from a single coworking space into a global brand worth $47 billion in under a decade. Then, in less than a year, its valuation dropped $40 billion. What happened?"
Neben Hathaway und Leto werden in der Serien-Adaption von "WeCrashed" unter anderem noch O-T Fagbenle ("The Handmaid's Tale"), Robert Emmet Lunney ("After Forever"), America Ferrera ("Superstore"), Peter Jacobson ("Dr. House"), Kelly AuCain ("Billions") oder auch Theo Stockman ("Bonding") zu sehen sein. Entwickelt wurde das Serienkonzept zu "WeCrashed" übrigens von Drew Crevello und Lee Eisenberg, der unter anderem mit seiner Arbeit an "Hello Ladies" und "The Office" namhafter Serien-Referenzen hat aufbauen können.
Die neue Miniserie "WeCrashed" wird ab Freitag, dem 18. März 2022, über Apple TV+ beziehbar sein. Zum Auftakt wird es dann die ersten drei Folgen zu sehen geben, danach folgt wöchentlich eine neue der insgesamt acht Episoden.
"WeCrashed"-Podcast anhören
Wer sich schon einmal an die Materie annähern möchte, kann sich hier unten im Beitrag die erste Ausgabe der Podcastvorlage "WeCrashed: The Rise and Fall of WeWork" anhören. Alle Episoden sowie Links zu den gängigen Podcast-Plattformen gibt es hier gelistet.
"'Let's build the largest networking community on the planet.' That was the email Adam Neumann sent at 1am to one of WeWork's very first employees, before they had even a single tenant. So how do you turn a scrappy startup into a global empire? If you're WeWork's CEO, you rely on charm, chutzpah, and a bottle of Johnnie Walker Black."
-->