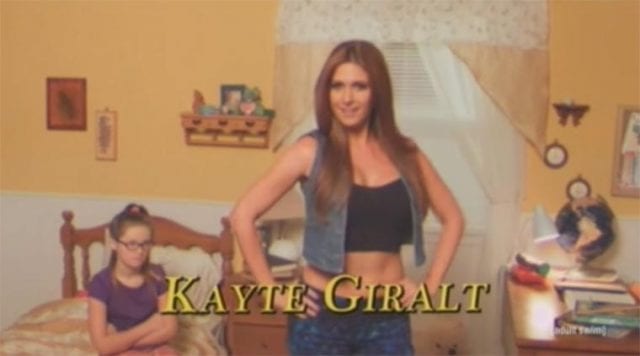 Verrückte Hommage an das Fernsehen der 80er Jahre. Adultswim bietet uns mit "Too Many Cooks" ein zehn Minuten langes Intro, das sich nach und nach stilistisch verändert – uns aber schlichtweg mehr und mehr Leute vorstellt. Angefangen mit einer Familien-Sitcom durchläuft das Intro etliche Genres, ist teilweise sogar animiert.
Wer alle Rollen/Cooks in Ruhe sehen möchte, kann sie auf der IMDB-Seite einsehen.
Andy Baio hat auch einige Dinge im Video entdeckt, die einem vielleicht entgangen sind:
Some things you might have missed (spoilers):

– The credits appearing over each character are their real names. The IMDB page is suitably nuts.
– If you slow the end credits, nearly every character's last name is "Cook." Also spotted: Cooke, Van Cook, O'Cook, McCook, Bake, Broil, and B6-12.
– The stalker, credited as "Bill" on IMDB and "Featuring William Tokarsky" in the credits, appears in the background many, many, many times before he's officially introduced. Watch it again.
– Lars von Trier as "Pie," who has his own badge.
– The dad, Ken DeLozier, is the patient infected with "Intronitis." His face is replaced by William Tokarsky's as soon as the final photo's taken.
– Katelyn Nacon aka "Chloe Cook" is the teen daughter introduced third. She's introduced again around the dinner table, and looks bored to tears.
– The creator, Casper Kelly, also writes Your Pretty Face Is Going to Hell, a live-action workplace comedy set in Hell.
via: laughingsquid

-->