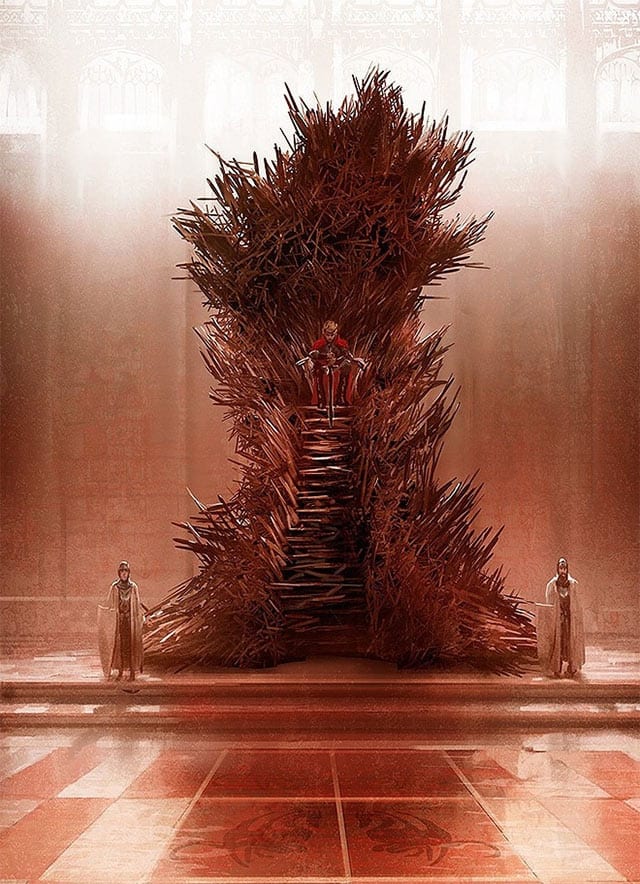 "This Iron Throne is massive. Ugly. Asymmetric. It's a throne made by blacksmiths hammering together half-melted, broken, twisted swords, wrenched from the hands of dead men or yielded up by defeated foes… a symbol of conquest… it has the steps I describe, and the height. From on top, the king dominates the throne room. And there are thousands of swords in it, not just a few."
Das sagt Game of Thrones-Schöpfer G.R.R. Martin über die Interpretation des Iron Thrones von Künstler Marc Simonetti, die ihr oben seht. Näher sei bisher keine Abbildung an die im Kopf des Autoren vorhandene Abbildung gekommen.
Die in der Serie dargestellte Variante habe aber auch seinen Reiz. Nicht zuletzt, weil es intelligent als Metapher für die Lügen im Königreich von Littlefinger und Varys in einer Episode in Staffel 3 genutzt wurde. Aufgrund von realistischen Arbeits- und Drehbedingungen ist so eben eine ganz eigene Symbolik entstanden. Und welchen findet ihr nun besser?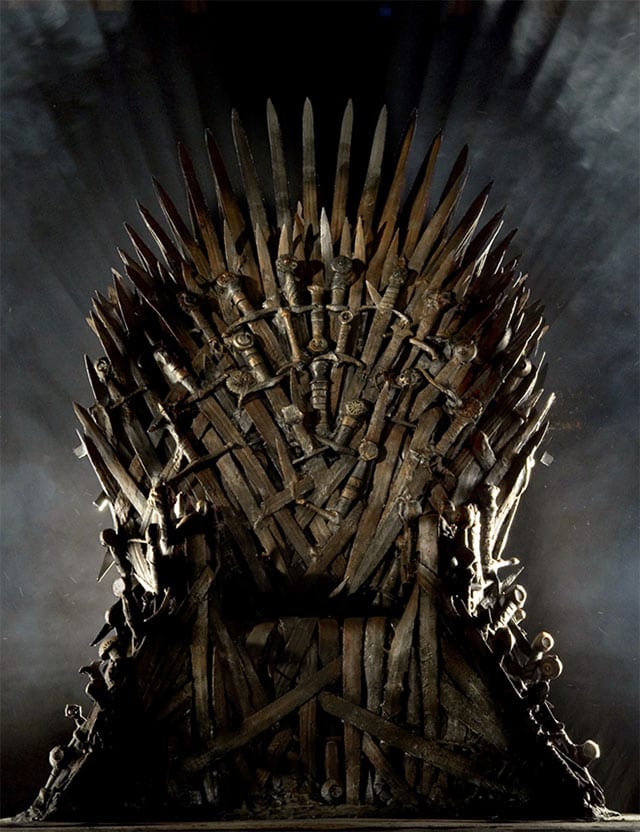 via: wired

-->