Der Februar hatte ja einige Highlights in die ZDFmediathek gespült, unter anderem "Unbroken" und "Tod von Freunden". Im März 2021 wird die Mainzelmännchen-Mediathek unter anderem um einige skandinavische Krimis der "Mord im Mittsommer"-Reihe aufgefüllt, außerdem wird "Ku'damm 63" ab Ende März verfügbar sein. Mit "Shakespeare and Hathaway" kommt noch eine britische Krimiserie dazu. Gespannt bin ich auf die Channel 4-Produktion "PURE", die schon bei Joyn gelaufen ist und jetzt ihre Free-TV-Premiere erlebt.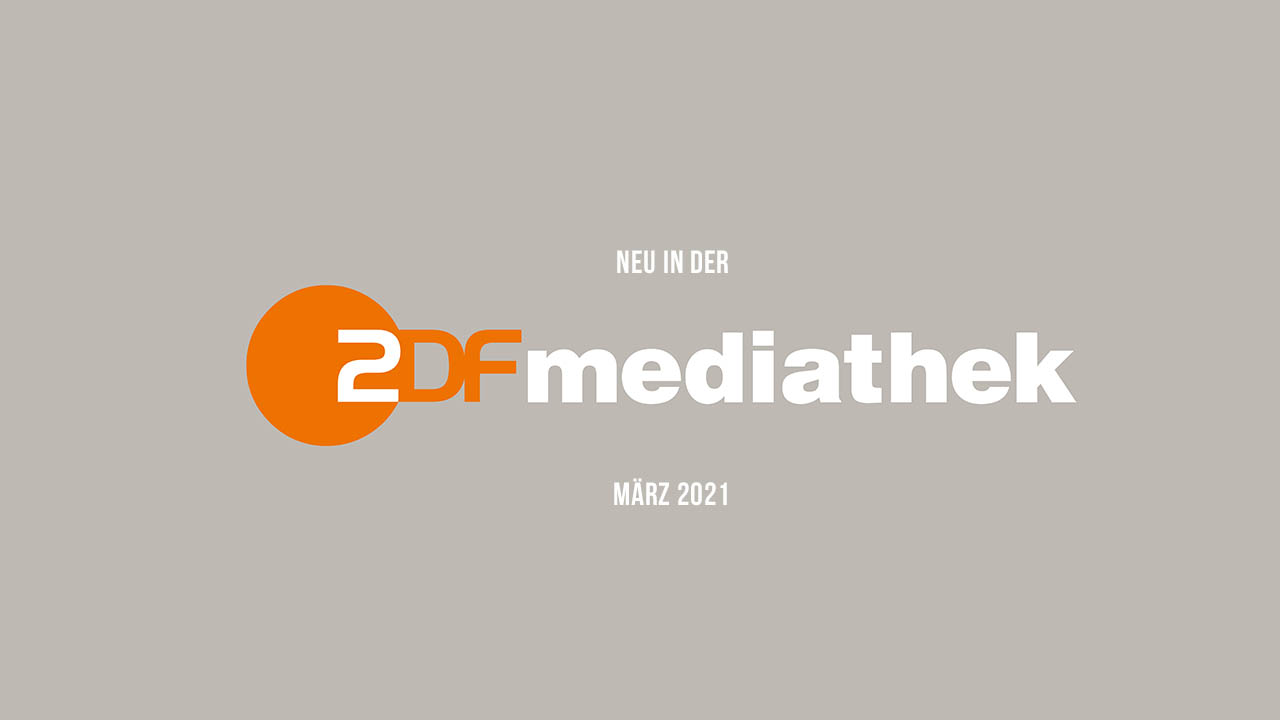 ZDFmediathek: Das sind die neuen Serien und Staffeln im März 2021
Mord im Mittsommer – 4 neue Folgen des neoriginals
Nach den Charakteren von Bestsellerautorin Viveca Sten: Das ZDF zeigt vier neue Folgen der schwedisch-deutschen Koproduktion "Mord im Mittsommer" als Free-TV-Premiere. In den Hauptrollen spielen Alexandra Rapaport als Staatsanwältin und Ferienhausbesitzerin Nora Linde sowie erstmals Nicolai Cleve Broch als Kommissar Alexander Gullmar. In der vierten Staffel ermittelt erstmals Kommissar Alexander Gullmar (Nicolai Cleve Broch), gebürtiger Norweger mit halbschwedischen Wurzeln und seit dem Verschwinden seiner Frau alleinerziehender Vater eines neunjährigen Sohnes. Er folgt auf Kommissar Andreasson (Jacob Cedergren), der seinen Dienst im Polizeirevier Nacka quittiert hat. Privat wie beruflich scheut der Neue keine Konflikte und auch seine teils unkonventionellen Methoden bereiten ihm keinen ganz leichten Start. Ab 7. März 2021, 10.00 Uhr, stehen alle vier neuen Folgen ein Jahr lang in der ZDFmediathek zur Verfügung. Im TV laufen die Folgen sonntags ab dem 7. März um 22.15 Uhr.
Ku'damm 63 – Fortsetzung der Familiengeschichte in drei Teilen
Mit "Ku'damm 63" wird die Geschichte der Familie Schöllack in der Tanzschule "Galant" am Kurfürstendamm fortgesetzt: Caterina Schöllack (Claudia Michelsen) und ihre drei Töchter Monika (Sonja Gerhardt), Helga (Maria Ehrich) und Eva (Emilia Schüle) müssen sich auch in den 60er-Jahren mit gesellschaftlichen Zwängen und persönlichen Liebesdramen auseinandersetzen. Die Schwestern sind reifer geworden und haben sich ein eigenständiges Leben aufgebaut, doch es warten neue Herausforderungen. Zu sehen in der ZDFmediathek ab Samstag, 20. März 2021, 10 Uhr, sowie im ZDF am Sonntag, 21. März, Montag, 22. März, und Mittwoch, 24. März 2021, jeweils 20.15 Uhr.
Shakespeare and Hathaway – Ein Dreamteam auf Mörderjagd
Luella Shakespeare und Frank Hathaway ermitteln als Privatdetektive im beschaulichen Stratford-upon-Avon. Wer glaubt, in William Shakespeares Geburtsort gehe es friedvoll zu, der irrt: Gemordet wird auch hier, und Shakespeare und Hathaway haben alle Hände voll zu tun. Die dritte Staffel ist online in der ZDFmediathek ab Samstag, 20. März 2021, zu sehen.
PURE – Sechsteilige britische Dramaserie
Marnies (Charly Clive) Gedanken kreisen nur um eine Sache – Sex! Sie kann nicht anders. Völlig verzweifelt verlässt sie ihre kleine schottische Heimatstadt und zieht nach London. Dort ist nichts anders, aber immerhin merkt Marnie schnell, dass es in der Millionenstadt viele sehr spezielle Menschen gibt, die ihr Päckchen tragen – zu sehen ab Samstag, 27. März 2021, in der ZDFmediathek, sowie in ZDFneo ab Freitag, 26. März 2021, ab 23.40 Uhr alle sechs Folgen am Stück.

-->