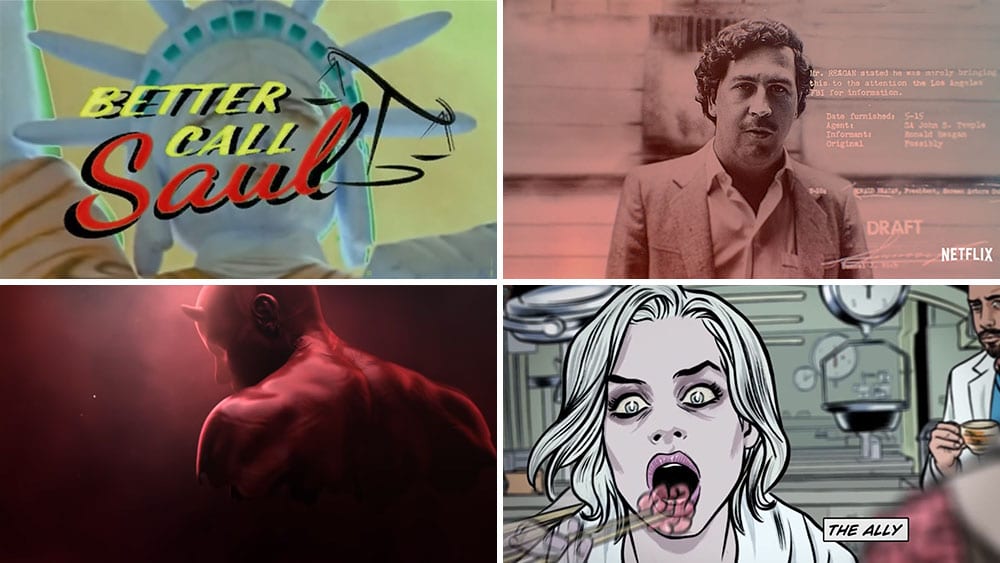 Dänänänä nänänänä, dänänänä nänänänä, Bätmän!
Punkt 1: Den Text habt ihr eben nicht gelesen, sondern – entweder im Kopf oder laut – gesungen.
Punkt 2: Ein Teil von euch zählt gerade mit den Fingern nach, ob die Anzahl der nä-Silben auch wirklich korrekt sind.
Punkt 3: Ihr seid Freaks.
Punkt 4: Ich mag Freaks.
Wenn man sich das Ganze mal etwas genauer betrachtet, kann man wohl feststellen, dass eine gewisse Veränderung an Openings nicht spurlos vorbeigezogen ist. Einige Serien halten ihre extrem knapp ("Falling Skies"), andere ("Scream") verzichten nahezu vollkommen darauf. Manche Prinzipien wie der Einsatz von Musik, stilvoll Bildern abgestimmt, sind nach wie vor unverändert.
Nachfolgend findet ihr das eine oder andere Intro von Serien aus dem vergangenen Jahr. Wir würden gern von euch wissen, welches euch davon am besten gefällt.
Daredevil
Marvel's Daredevil - Opening Titles - Now Streaming on Netflix
Jessica Jones
Marvel's Jessica Jones - Opening Sequence
Narcos
Narcos | Opening Credits [HD] | Netflix
Blindspot
Fargo
Mr. Robot
Mr. Robot - Hello Friend ( Series Intro )
Better Call Saul
Better Call Saul - Season 1 Opening Titles
Hand of God
Fantastic Negrito - Hand of God (Opening Credits)
The Man in the High Castle
The Man in the High Castle Opening Theme
iZombie
ABSTIMMUNG VORBEI! Hier die Ergebnisse:
(54 Stimmen)
Better Call Saul 6
Blindspot 0
Daredevil 8
Fargo 9
Hand of God 2
iZombie 6
Jessica Jones 9
The Man in the High Castle 8
Mr. Robot 4
Narcos 2
Das Ergebnis der vergangenen Woche
Zuletzt wollte Michael wissen, was ihr euch für 2016 serientechnisch am meisten wünscht. Eine geringe, jedoch überlegene Mehrheit würde gerne Jon Snow in GoT's Staffel 6 wieder dabei haben. Lebend, nehmen wir stark an. Vielleicht ja dann so?