Bei Amazon Prime Video fiebern natürlich alle dem September 2022 entgegen, wenn die Serien-Version von "Der Herr der Ringe" veröffentlicht wird. Aber: Bis dahin ist es noch ein Weilchen hin, und wir müssen schauen, was uns Amazon bis dahin so anbietet. Im März gibt es immerhin Staffel 2 von "Upload", dazu die ebenfalls 2. Staffel von "Star Trek: Picard" und Staffel 1 der Animationsserie "The Boys: Diabolical". Auf der Filmseite passiert nicht viel – exklusive Eigenproduktionen fehlen zum Beispiel ganz.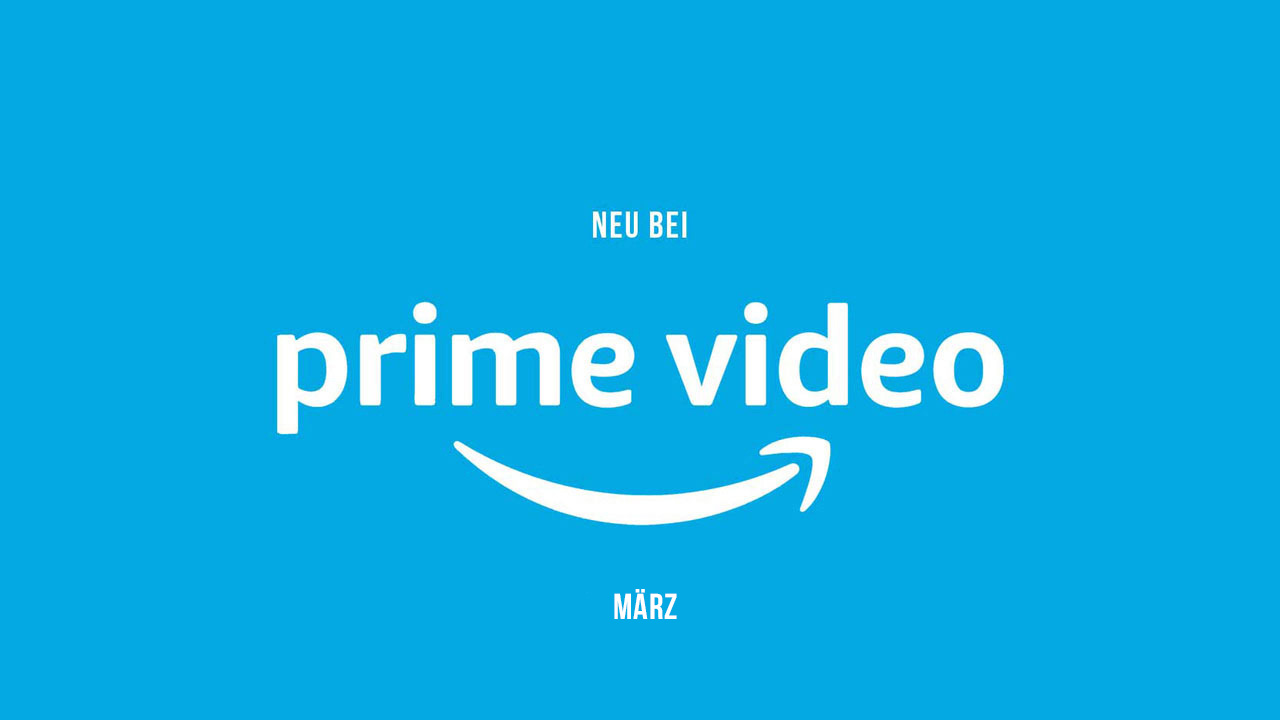 Amazon Prime Video: Die Serien, Staffeln und Filme starten im März 2022
Star Trek: Picard – Staffel 2 ab 4. März 2022
Ein Buchstabe reicht, um "Star Trek"-Fans in Aufregung zu versetzen: Q. Schon länger hielt sich das Gerücht, dass die legendäre Figur aus den Anfängen von "Star Trek: The Next Generation" seinem 'Freund' Picard noch einmal einen Besuch abstatten könnte. Zwischendrin haben Q und sein Continuum ja immer wieder mal zu Gesicht bekommen, zuletzt in "Star Trek: Lower Decks". Jetzt hat Q seinen Auftritt in "Star Trek: Picard": Im Teaser zur 2. Staffel war die Stimme von Q-Darsteller John de Lancie im Hintergrund zu hören, im Trailer war er dann auch zu sehen. Ab dem 4. März 2022 gibt's wöchentlich eine neue Folge.
The Boys: Diabolical – Staffel 1 ab dem 4. März 2022
Bevor es im Juni mit der 3. Staffel von "The Boys" weitergeht, soll "The Boys: Diabolical" bei Amazon Prime Video für kurzweiligen Spaß bis zum Staffelstart sorgen. Die einzelnen Folgen stammen von illustren Schreiberlingen wie dem "The Boys"-Schöpfer Garth Ennis, der Rapperin und Schauspielerin Awkwafina, sowie den beiden Produzenten und Drehbuchautoren Evan Goldberg und Seth Rogen. Außerdem können sich "Rick and Morty"-Fans auf einen Beitrag von Justin Roiland freuen. "The Boys: Diabolical" startet am 4. März 2022 auf Amazon Prime Video.
Upload – Staffel 2 ab dem 11. März 2022
"Upload" geht in die 2. Runde: Die Serie der Macher von "Parks and Recreation" hatte eine abwechslungsreiche 1. Staffel hingelegt – kann man hier in Maiks Staffelreview auch noch einmal nachlesen. Ab dem 11. März 2022 geht es mit neuen Folgen weiter.
Die weiteren exklusiven Titel auf Amazon Prime Video und dem Amazon-Channel Starzplay
01.03.2022 Pitch Perfect 2 (Starzplay) FILM
06.03.2022 Shining Vale Staffel 1 (Starzplay) SERIE
15.03.2022 Herz aus Stahl (Starzplay) FILM
18.03.2022 Deep Water FILM
20.03.2022 Love Life Staffel 2 (Starzplay) SERIE
24.03.2022 Arrival (Starzplay) FILM
27.03.2022 Ex Machina (Starzplay) FILM
Die sonstigen neuen Titel auf Amazon Prime Video (nicht-exklusiv)
Neue Serien und Staffeln

The Flash – Staffel 7 ab 1. März
Feuerwehrmann Sam – Staffel 11 bis 12 ab 1. März
The L Word – Staffel 1 bis 6 ab 3. März
Lost – Staffel 1 bis 6 ab 7. März
Four Weddings and a Funeral – Staffel 1 ab 9. März
Fargo – Staffel 1 bis 4 ab 14. März
Lizzo's Watch out for The Big Grrrls – Staffel 1 ab 25. März

Neue Filme
"The Trip – Ein mörderisches Wochenende" ab 1. März
"The Wedding Party: Was ist schon Liebe?" ab 1. März
"Never Back Down 2: The Beatdown" ab 1. März
"Justice League" ab 1. März
"Nomis" ab 2. März
"Honig im Kopf" ab 3. März
"Wickie Und die Starken Männer: Das Magische Schwert" ab 3. März
"Compulsion – Abgründe der menschlichen Seele" ab 4. März
"Men At Work: Miami" ab 4. März
"Die Monster Academy" ab 4. März
"Richard Jewell" ab 5. März
"The King of Staten Island" ab 5. März
"Geostorm" ab 6. März
"The Mule" ab 6. März
"Jason Bourne" ab 7. März
"Die Bourne Identität" ab 7. März
"Die Bourne Verschwörung" ab 7. März
"Das Bourne Ultimatum" ab 7. März
"Das Bourne Vermächtnis" ab 7. März
"The Witch Next Door" ab 8. März
"Ip Man 4: The Finale" ab 10. März
"Love, Rosie – Für immer vielleicht" ab 10. März
"Dunkirk" ab 11. März
"Hugo" ab 11. März
"Pig" ab 11. März
"Die Boonies – Eine bärenstarke Zeitreise" ab 11. März
"Game Night" ab 12. März
"Pain & Gain" ab 12. März
"Harriet – Der Weg in die Freiheit" ab 12. März
"Man lernt nie aus" ab 13. März
"Jagd auf Roter Oktober" ab 13. März
"The LEGO Movie 2" ab 13. März
"Narziss Und Goldmund" ab 13. März
"Stockholm Story: Die Geliebte Geisel" ab 15. März
"Der Anschlag" ab 15. März
"Waves" ab 16. März
"Sully" ab 17. März
"Requiem For A Dream" ab 17. März
"Vincent will Meer" ab 18. März
"Deep Water" ab 18. März
"Lockdown mit Hindernissen" ab 19. März
"Hot Dog" ab 19. März
"Die Mumie" ab 20. März
"The Last Samurai" ab 21. März
"Speed Racer" ab 21. März
"Storche – Abenteuer im Anflug" ab 21. März
"Burn – Hell of a Night" ab 22. März
"Quick – Die Erschaffung eines Serienkillers" ab 22. März
"The Nightingale" ab 23. März
"Madagascar" ab 23. März
"Shoot 'em up" ab 25. März
"Nix wie weg – Vom Planeten Erde" ab 26. März
"The Green Knight" ab 26. März
"The Way Back" ab 26. März
"Dirty Grandpa" ab 29. März
"The 12th Man" ab 29. März
"Bruder vor Luder" ab 29. März
"Love, Wedding, Marriage – Ein Plan zum Verlieben" ab 30. März
"Suicide Squad" ab 31. März
"Hotel Transsilvanien 3 – Ein Monster Urlaub" ab 31. März

-->