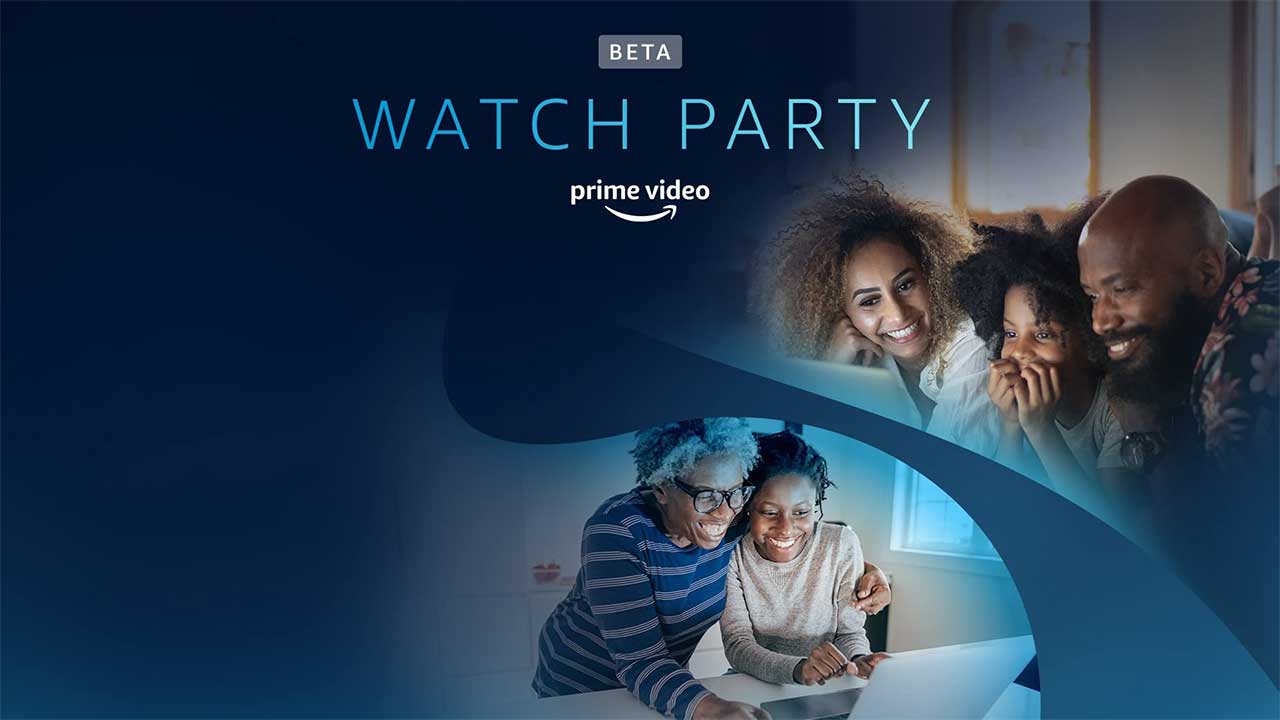 Vermutlich habt ihr bereits von der "Netflix Watch Party" gehört, einer technischen Möglichkeit, gemeinsam mit Leuten Serien und Filme zu schauen, die gerade gar nicht in eurer unmittelbaren Nähe sind. Gerade in Zeiten der herrschenden Coronavirus-Pandemie ist es eine schöne Alternative, auch aus der Ferne gleichzeitig Dinge zu unternehmen. Klar, man könnte über das Telefon einen Countdown einzählen und gemeinsam auf "Play" drücken, aber eine saubere, technische Lösung ist dann doch irgendwo angenehmer.
Jetzt startet auch Branchen-Riese Amazon Prime Video mit einer Umsetzung dieser Art. Gerade hat die "Prime Video Watch Party" die Beta-Testphase gestartet, in der bereits bis zu 100(!) Leute gleichzeitig Inhalte online streamen können. Ein kostenloses Feature für Prime-Kunden, Chat- und Steuerfunktionen inklusive.
"There's a fun new way to enjoy your favorite shows with your favorite people, wherever you are. With Watch Parties, you can chat with up to 100 friends while you watch movies and TV shows online together. It's almost like watching side-by-side in real life — without having to share your popcorn."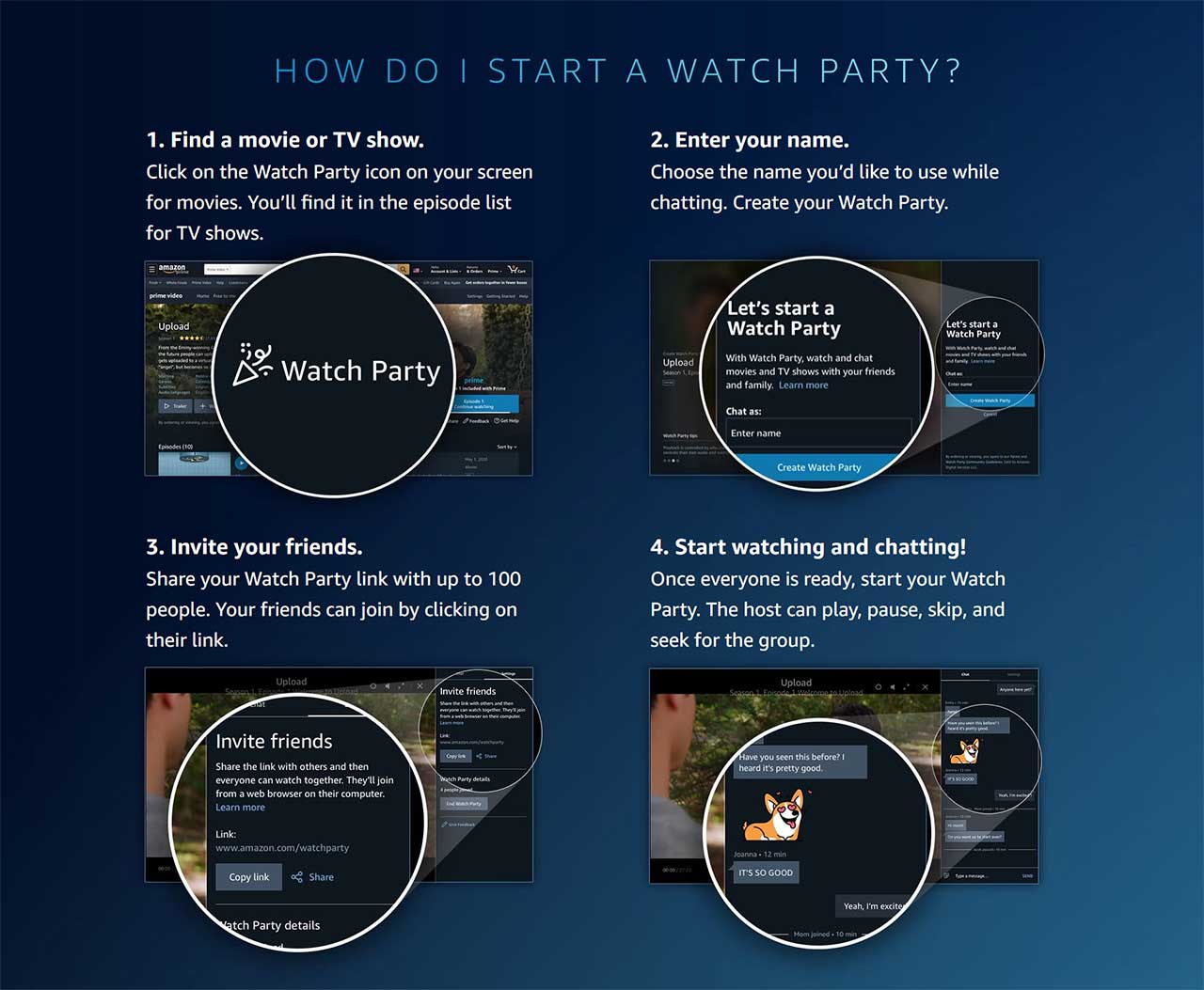 Kleiner bis mittelgroßer Haken: Vorerst ist "Prime Video Watch Party" ausschließlich US-amerikanischen Accounts vorbehalten, wie man den Frequently Asked Questions entnehmen kann:
Can I use a mobile phone, tablet, or Fire TV to join a Watch Party?
Watch Parties are available on desktop browsers, except Apple's Safari. Other devices such as Fire TV, smart TVs, game consoles, connected media players, mobile phones, and tablets are currently not supported.
Can I use Prime Video Watch Parties from outside the United States?
You must be a U.S. Prime subscriber and located in the United States in order to host or participate in a Prime Video Watch Party.
Who can access Prime Video Watch Party?
Amazon Prime members based in the U.S. are eligible to access a Watch Party via desktop. Anyone can join a Watch Party as long as they have a valid invite link and an active Prime membership to access eligible titles included with their Prime Membership.
Da man auch "U.S. Prime subscriber" sein muss, kann sein, dass eine reine Geolocation-Vortäuschung, zum Beispiel über einen VPN, nicht ausreichen wird, um "Prime Video Watch Party" nutzen zu können. Aber ich bin mir sicher, dass man bei erfolgreicher Durchführung des Primärmarkt-Tests auch international erweitern wird. Der Ruf nach einer solchen Lösung war ja bereits recht laut vernehmbar, da dürfte sich Prime nicht noch länger von Netflix die Butter vom Brot nehmen lassen wollen und flächendeckend nachziehen, sobald es möglich ist.
Unter Amazon.com/adlp/watchparty könnt ihr den aktuellen Beta-Status des Angebotes einsehen. Wir lassen euch wissen, sobald es eine offizielle deutsche Version gibt.
via: golem