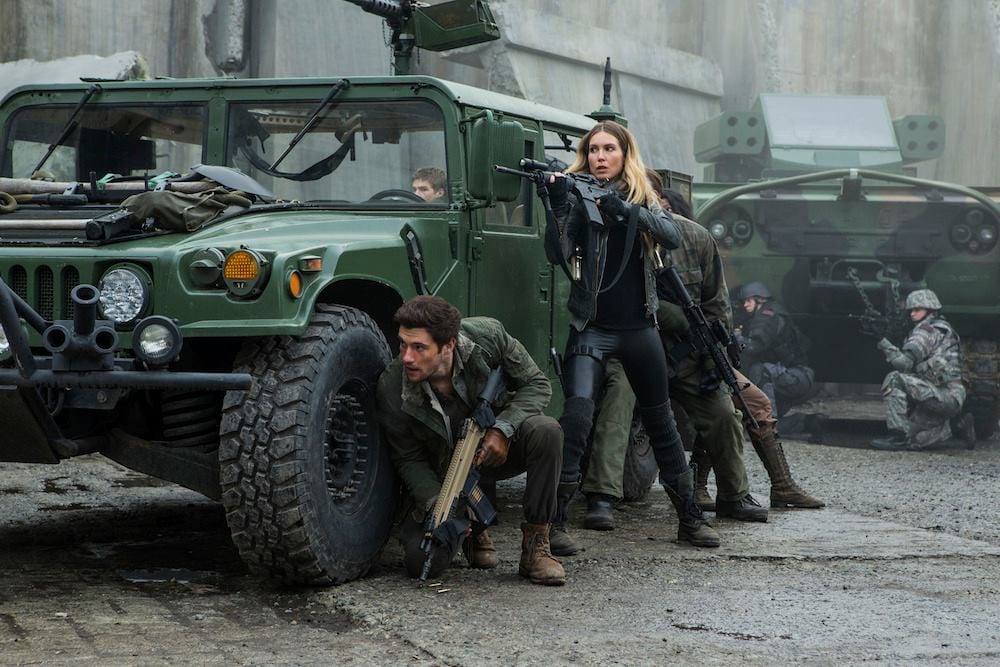 Ich fasse es nicht! Wie können die? Wie können die nur? Das kann doch echt nicht deren Ernst sein? Da wird derart eine Spannung aufgebaut um dann die Luft wieder zischen zu lassen wie aus einem beschissenen Luftballon auf einem Kindergeburtstag!
"Guess you're not the only crazy son of a bitch with nine lives!" (Pope)
Ich spreche hier natürlich auf Pope an, dessen Wiederkehr ja per Cliffhanger angekündigt wurde und man denkt sich: Bei all dem Potential, was in dieser Handlung steckt, muss das einfach geil enden. Für 'n Arsch!
Nein! Man lässt lieber Mason auf Treibstofffässer schießen, die machen "Boom!" und Pope ist Geschichte. Nun, erstens: physikalisch völlig unkorrekt wie wir dank Leuten wie den MythBusters wissen. Zweitens: Dieses Ende erreicht eine extrem hohe Stufe der Unwürdigkeit. Es wäre bei weitem akzeptabler gewesen, wenn es bei Hals Befreiung geendet hätte. Aber so: Pfui!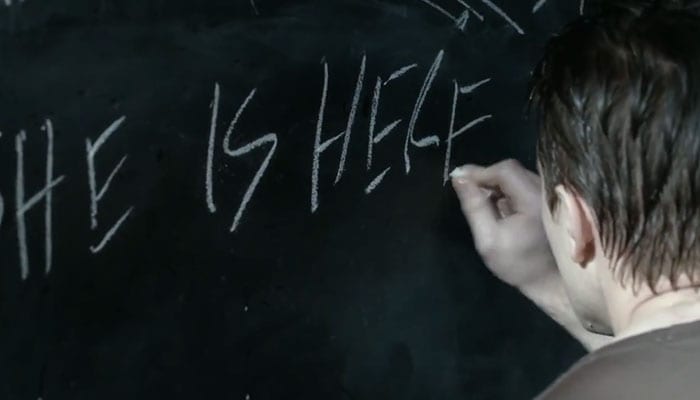 Okay. Zum Rest der Handlung. Glücklicherweise wird diese gut getragen. Wie beispielsweise von Ben, der mit ungewöhnlicher und lebensgefährlicher Methodik versucht an Informationen durch das Espheni-Kommunikationsdingens zu gelangen ohne dabei durch Überhitzung draufzugehen. Schöne Bilder, solide Performance – gefällt mir gut.
"You were willing to do anything to take out your spikes, right?" – "Yes." – "That's how I feel about this." (Ben & Maggie)
Tom, indes, wird abermals durch eine Vision seiner Frau Rebecca zu etwas geführt, was laut der neuen Alienrasse, die dahinter steckt, eine Wunderwaffe gegen die Invasoren darstellen soll. Eine Waffe, die meiner Ansicht nach optisch eher an eine Sommerrolle erinnert oder an ein Objekt, was man hierzulande nur in Läden bekommt, die man erst ab 18 betreten darf.
"How's she gonna find a needle in a haystack when she doesn't even know what the needle looks like?" (Weaver)
Dann plötzlich taucht Lexi wieder auf und das Ganze erinnert sofort an den Moment, als Hal und Maggie damals Karen wiederfanden. Zudem ist die Erinnerung an Cpt. Marshall noch frisch, so dass man sich unweigerlich fragt, ob dies ein Trick sein könnte.
Abermals spaltet sich das Lager und abermals befinden sich Tom und Anne in einem Twist zwischen Erfahrungen aus der Vergangenheit und dem Vertrauen der eigenen Familie gegenüber. Auch als Zuschauer wägt man nun die Chancen ab.
"You know, after everything that happened to Weaver, and all I've been through, I'm not quite ready to invite her to the family picnic." (Hal)
"What we need is a backstage pass to the queen, and I think Lexi might be it." (Tom)
Letzten Endes stellt sich Tochter Mason dann doch als Espheni Trojaner 2.0 heraus. Durch Ben's Hartnäckigkeit beim Spionieren kann Tom noch gerettet werden. Dabei kommt die vermeintliche Wunderwaffe zum Einsatz, die Marty zurvor noch durch eine organische Freund-Feind-Erkennung modifiert hat. Sie funktioniert einwandfrei und Lexi ist endgültig Geschichte.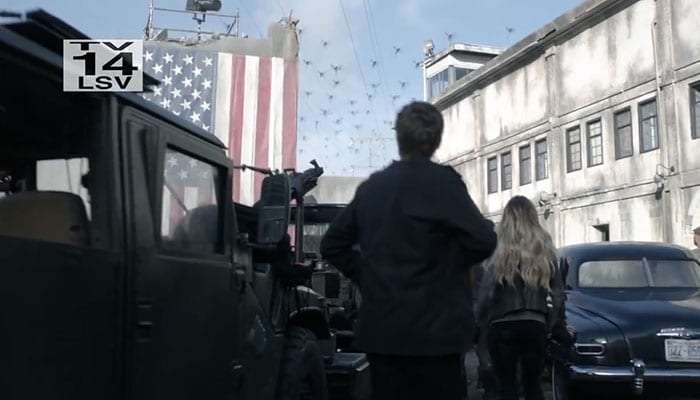 Des Weiteren erfährt Ben, dass eine Königin, die von den Overlords angebetet wird, kurz vor ihrer Ankunft steht. Die Information über den Ort, nämlich "at the foot of the giant", übersetzt man wie beim Kreuzworträtsel in der Familienrunde fast schon lächerlich einfach: das Lincoln Memorial.
Damit ist das finale Ziel noch einmal konkreter geworden. Doch als der Widerstand nach Washington D.C. aufbrechen will, bricht erneut eine Angriffswelle der Espheni herein.
Vorschau: S05E10
Reborn | Falling Skies | TNT

Vorherige Folge

Fotos: TNT

-->