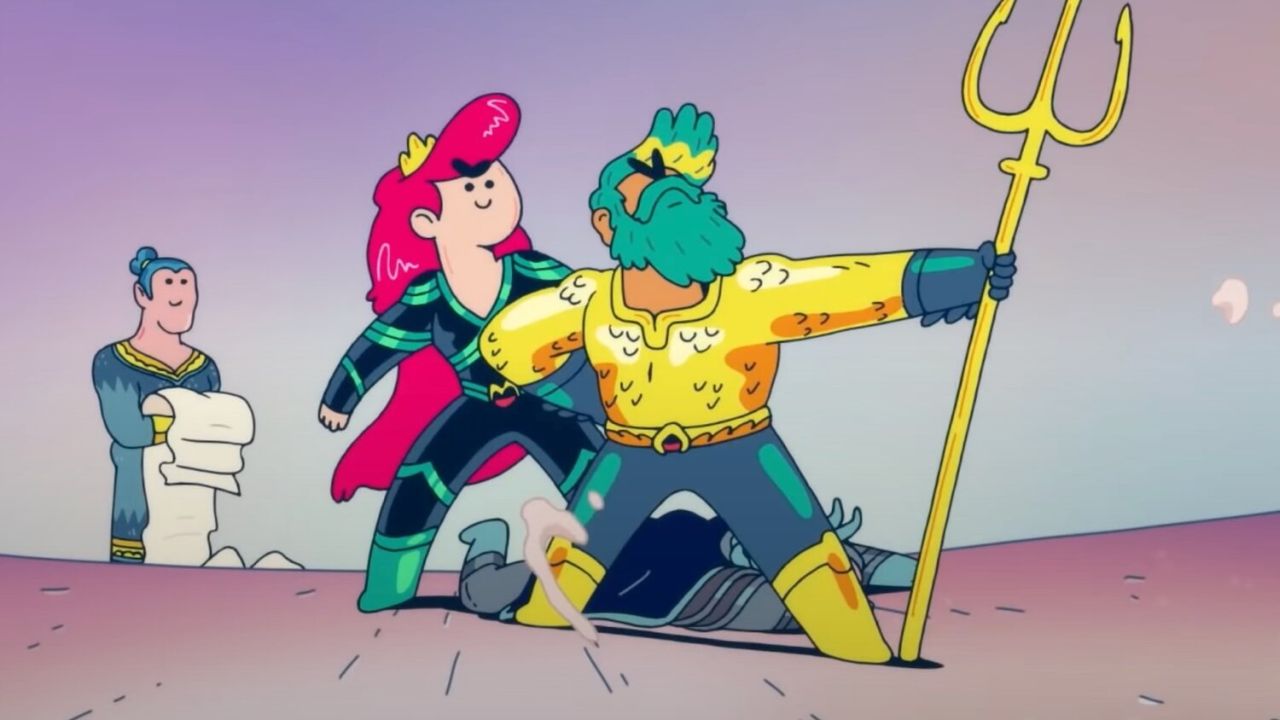 James Wan, der Regisseur des Kinofilms "Aquaman" aus dem Jahr 2018 mit Jason Mamoa in der Hauptrolle spendiert dem US-Streamingdienst HBO Max eine dreiteilige Animationsserie. Ob dabei wirklich schon von einer Serie gesprochen werden kann, überlasse ich euch. Den witzigen Trailer zum Cartoon möchte ich euch aber nicht vorenthalten. Der Unterwasserspaß wirft einen Blick auf Aquamans ersten Tage als König von Atlantis. Gemeinsam mit dem Gelehrten Vulko und Prinzessin Mera nimmt er es mit nervigen Oberflächenbewohnern, seinem bösen Halbbruder und jede Menge weiterer Schurken auf. Aber ist er der Verantwortung eines Herrschers gewachsen?
"Join Aquaman for the undersea adventure of a lifetime."
Ich muss zugeben, dass mir der knuddelige Cartoon-Look nicht sonderlich zusagt. Allerdings könnten jüngere Zuschauer:innen durchaus gefallen daran finden und wer weiß, vielleicht überzeugt ja der Humor auch ein erwachsenes Publikum.
"Aquaman: King of Atlantis" startet am 14. Oktober auf HBO Max. Ein deutscher Starttermin steht noch nicht fest.
via: geektyrant