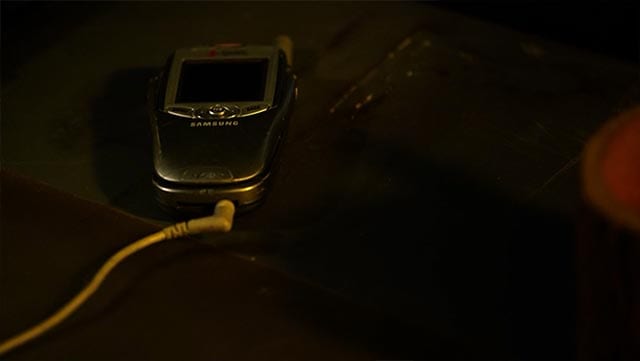 Schon die vorletzte Folge – so ein Mist aber auch. Dafür könnten wir diese Woche tatsächlich einen großen Wendepunkt erlebt haben. Zunächst wendet sich Chucks Gemützustand. Er kann im Park sitzen, Spaziergänge machen und mit coolem Innenfutter im Anzug auch zur alten Kanzlei. Das muss er auch, weil der Fall zu groß für die beiden McGill-Brüder wird.
"Confidence is good – facts on your site is better." (Chuck)
HHM findet den Fall klasse, aber Jimmy immer noch nicht so richtig dufte… Chuck holt so richtig aus und zeigt das, was wir alle geahnt haben. Er hält wenig bis gar nichts vom kleinen Bruder, der ihn über Monate liebevoll im Elektrowahn gepflegt hat. Unddankbarer Sack!
"Slippin' Jimmy with a law degree is like a chimp with a machine gun." (Chuck)
Jimmy lässt ihn fallen – richtig so! Und das, wo es doch eigentlich alles super entwickelt hatte. Ja, Jimmy hat Abkürzungen genommen, aber er geht seinen Weg – da hat Neid eigentlich gar keinen Platz. Wenn Chuck wüsste, wie Saul wird…
"FYI: old people adore me!" (Jimmy)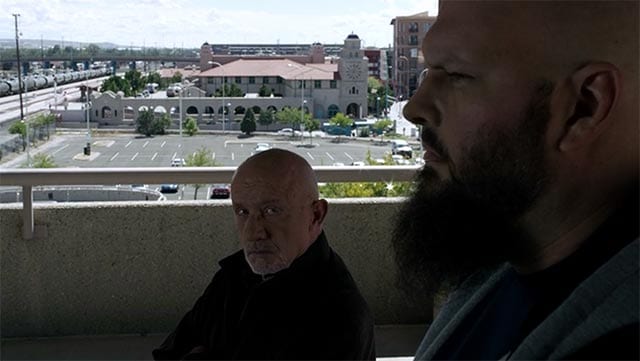 Interessant ist vor allem die Side-Story, da wir hier eine Menge Breaking Bad-Vibe serviert bekommen. Mike mit neuen Job und einer ordentlichen Ansage an GTA V-Charakter Trevor Philipps neben ihm. Der Weggang von Fettie McFett war großartig! Dazu bekommen wir Jimmys alten Gangster-Kollegen wieder zu sehen. Gehen hier die kriminellen Stränge endlich zusammen? Passend zur ganzen Moral-Sichtweise (auch auf Breaking Bad bezogen) gibt es noch einen gelungenen Dialog darüber, ob Kriminelle immer wieder schlecht sind. Hat mir gefallen!
"I didn't say you're a bad guy, I said you're a criminal." (Mike)
Ansonsten war es aber leider etwas farblos. Die Grundstory zu lang gezogen. Klar, gerade der emotionale Austausch am Ende war stark, insgesamt aber noch zu viel Anwalt, zu wenig "Special-Anwahl".

Das dürfte sich jetzt aber ändern, nehme ich an. Jimmy brennt alle Brücken ab, vielleicht wird er kommende Woche bereits Saul? Nächste Woche zum Finale wird Jonas euch dann wieder mit seiner Meinung beglücken. Ich bin gespannt!

-->