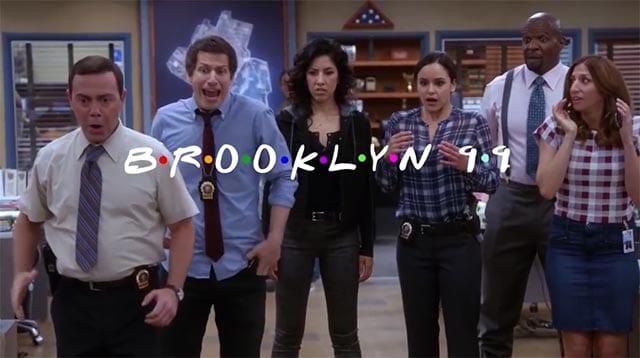 Was gibt es für ein größeres Kompliment als massenhaft Nachahmungen, Hommages und Mixes zu seiner Arbeit? Die Macher des Friends-Intros haben jedenfalls eine verdammt gute Arbeit geleistet, denn ihr Vorspann gilt als stellvertretend für die 90er Sitcom. Und noch immer erfreuen sich Fans an Wiederholungen, Catchphrases und Neu-Adaptionen.
Nach u.a. The Walking Dead, The Avengers im Friends-Stil oder auch das Intro ohne Musik ist dieses Mal einer der vielen modernen Nachfolger an der Reihe: "Brooklyn Nine Nine". Dewi Asmawidjajas Variante passt erstaunlich gut – und das Klatschen wurde auch nicht verkackt. Guter Junge!
"A sitcom about a group of wacky police detectives."
Natürlich um Längen schlechter als unser intro!